Lamborghini Converted Into Batmobile Can Go Upto 200 mph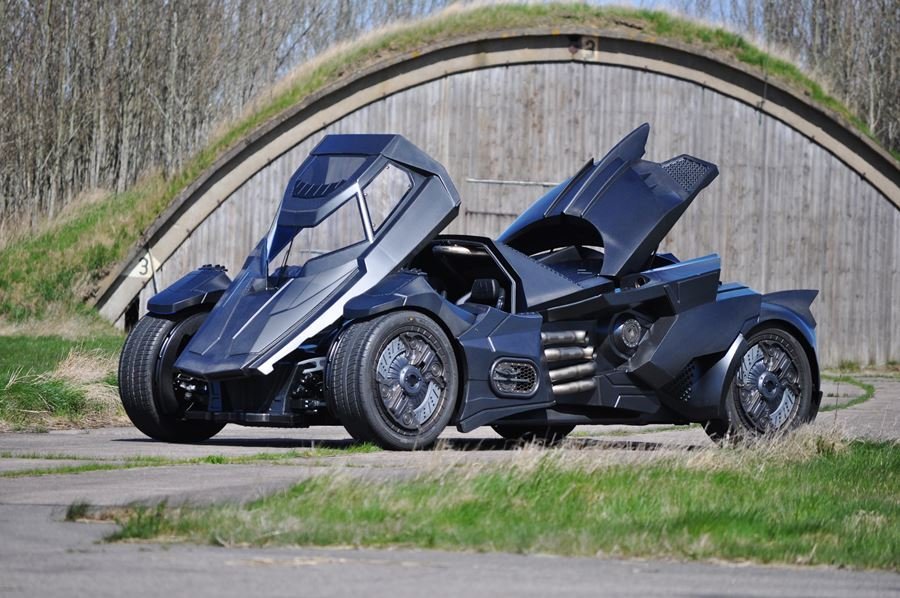 Inspired by "Batman: Arkham Knight", car manufacturer Caresto dismantled a Lamborghini and converted into real-life Batmobile. Dream come true!
Car was first seen racing in the Gumball 3000 in May; a 3000 miles supercar race on public streets. Since then, it has covered over 6000 miles. Its top speed is 200 miles per hours.
Computer assisted design of the Batmobile.
Body is made out from carbon fibre.
High strength tubular frame is used for better stability.
It comes with a 'flame thrower' exhaust. Just like the Batmobile.
Electrically operated top allows the driver to get in and out.
Wheel base of 11 feet. Freakin crazy!!
The car is 8 feet wide. Just like your room!
560 horsepower, V 10 engine is capable to reach 200 mph easily.
To give the car a real Batmobile feel, there is LED on leather seats, floor and pedal.
Power steering, climate control and sound system is not what you are looking for in this car. But still..
The car has covered 6000 miles successfully and is back in the garage for service.
Pics Source: Business Insider
Comments