5 reasons to not own a supercar in India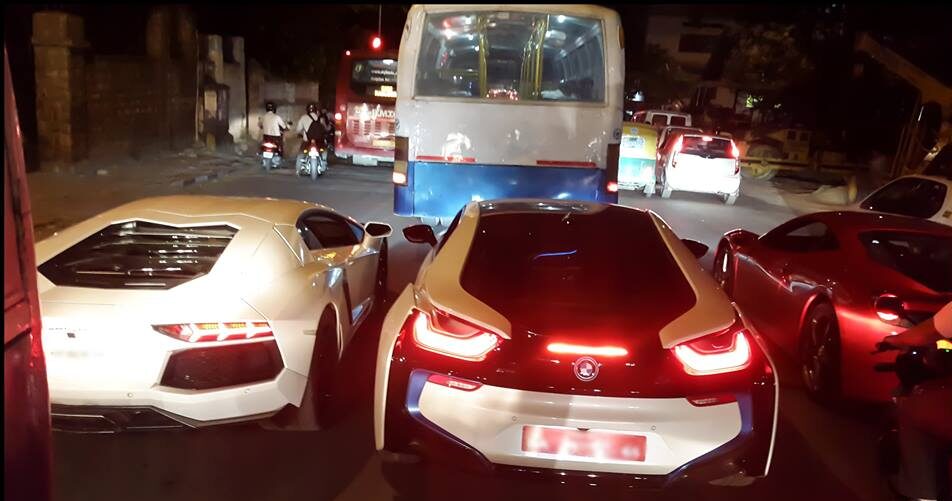 Owning a supercar is a symbol of power and opulence in India. Incredibly fast engine and the exhaust note of a supercar can give you instant goosebumps. Enthusiasts in India splurge crores of rupees on a supercar but are they able to make the most of it? May be yes or no!
Owning a supercar in India comes with its own set of challenges and you may not be able to use your beloved machine the way you want to. Here are a few things that you can't do with a supercar in India.
Yeah, you can't do!
1. Top speed driving is not possible
Potholes, heavy traffic, erroneous drivers, and more. All of them are synonymous with Indian roads. On the majority of roads in India, you can not drive safely beyond 60 kmph. And even on expressways, the speed limit of vehicles is restricted to just 120 kmph. So, if you plan to go really fast in your car, the only option is to book a day on the nearest racing track.
2. Gets stuck on speed breakers
Sports cars come with incredibly low ground clearance to achieve stability at high speeds. But this design element is a con on Indian roads. Indian roads are not designed for supercars. High-speed breakers can scrape the bottom of your car and make you feel embarrassed for your million dollar machine.
3. Can't enjoy convertible feature
The majority of sports cars are convertible. But in the extreme Indian weather and highly polluted roads, it is highly unlikely that you would want to open the top of your prized car.
4. Expensive and difficult maintenance
Supercars attract a lot of taxes in India. Its parts also attract the same amount of taxes as everything is imported. On top of that, you might have to wait for months for an original part to arrive from another country. And if you own a used car or vintage supercar the maintenance becomes even more difficult due to the scarcity of qualified engineers and original parts.
Also, with increasing emission norms, it has become difficult to attain a fitness certificate of 15 years old cars from the RTO. Hence, maintaining all the relevant RTO vehicle information is also a challenge.
5. Can't park on roads
India has a lot of supercar fans. You just can't park it in the open and expect nobody to touch it. People will try to click pictures with the car and touch it. Your prized possession may attract scratches from this. Anti-social elements can also damage your car.
Comments