8 European Countries That You Can Visit On A Modest Budget
Europe, a continent of diversity, has something for everyone. Romantic weekends, mountain adventures, leisurely holidays on the beach, or swift city life, you can get a taste of everything here. Although to nobody's surprise, traveling here can get very expensive if not planned well. But, if you think a little offbeat, you will be able to find some hidden gems that can nicely fit into your budget. Well, no need to fret, this article is to help you discover magical yet cheap places to visit in Europe.
Here are 8 of the cheapest places to visit in Europe where you can enjoy without giving up any fun.
Portugal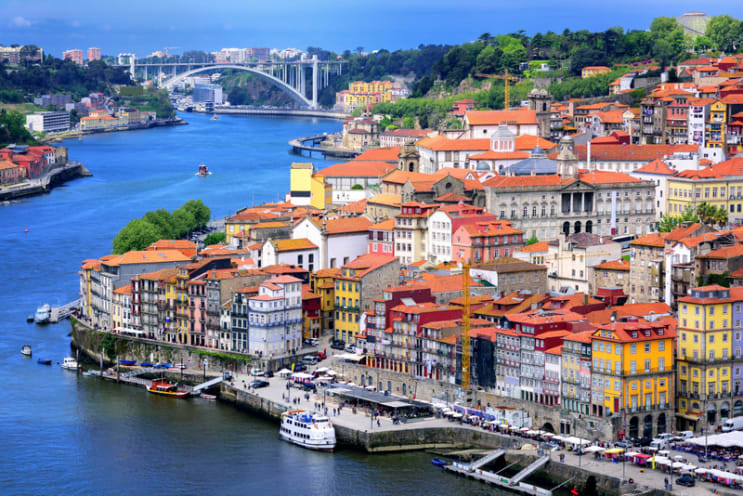 Inviting waters, colorful surroundings, and beautiful cities frame Portugal as a luxury place without ripping off your budget. The cities of Lisbon, Algarve, and Porto are perfect places to get cheap accommodations and enjoy the sunshine. Transport and outdoor activities are also affordable in Portugal. Try not to miss out on the artistic museums such as Museu Coleção Berardo in Lisbon and the walking tours in Faro, Algarve. A typical meal here can cost you around 10 Euros. Do not forget to try the delicious custard tart – 'Pastel de nata'. From November to February Portugal becomes an even cheaper place to visit in Europe. 
Hungary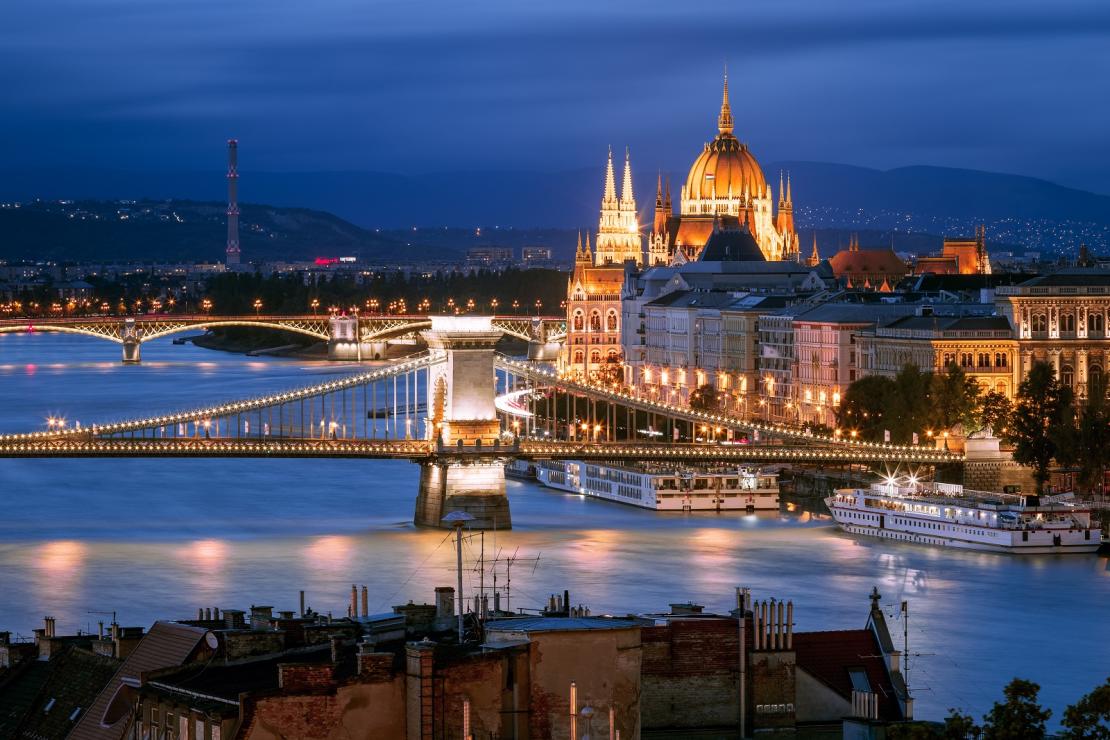 Home to Europe's largest lake, Balaton, Hungary is the place you might fancy for a nature retreat. From accommodation to transport, Hungary is one of thebest visiting places in Europe for backpackers. The capital city, Budapest is such a charming place with its gothic architecture, Széchenyi Thermal Baths, and ornate buildings. In June, the city sponsors a 'Night of the Museums,' where you can visit many popular spots in Budapest for free. The supermarket chains, Lidl's, and Aldi's spread across the country sell authentic Hungarian food at a moderate price. You can roam around the vegan markets and a lot more at a discount if you are volunteering. 
Montenegro
Adorned with coastlines like Budva and Kotor, Beautiful national parks, breathtaking mountain views, glacial lakes, and UNESCO world heritage sites, Montenegro has so much to offer without making you spend a lot. Surrounded by a deep green-blueish forest, the mountain lake Corno Jezero is an incredible place for hiking and swimming. Ada Bojana, a lovely island away from the shoreline is a perfect spot for kitesurfing and spending summertime at a low cost. Enjoy a local hearty meal like meat-stuffed pie 'burek' at a low price. As a fairly new country, Montenegro flaunts being a cheap visiting destination in Europe.
Italy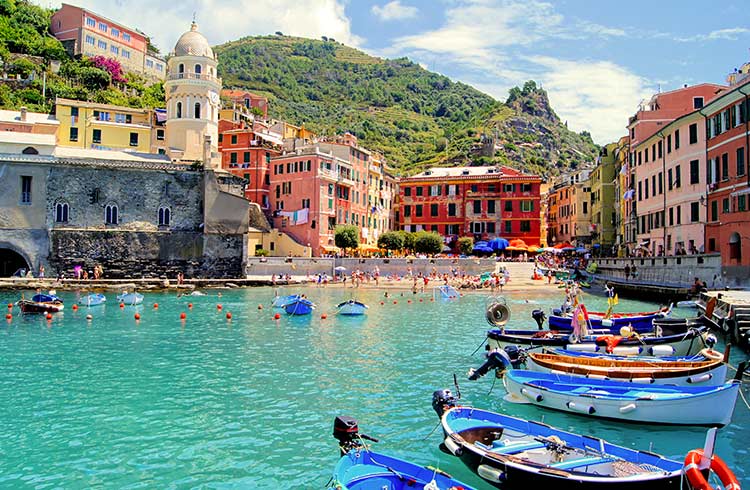 Within the Eurozone, Italy is another cheap country to visit. You can pick a few favourites of the country's main attractions such as the Colosseum or the Vatican and spend the rest of the time visiting other attractions. You can also engage yourself by sauntering around the Villa Borghese Gardens or throwing a coin into the Trevi Fountain. Avoid the summertime to take full advantage of cheap accommodation and super convenient train rides (tickets will cost less if booked in advance). Must try delightful Italian cuisine including pasta at a trattoria, local pizzas, freshly baked bread, and panini. 
Bulgaria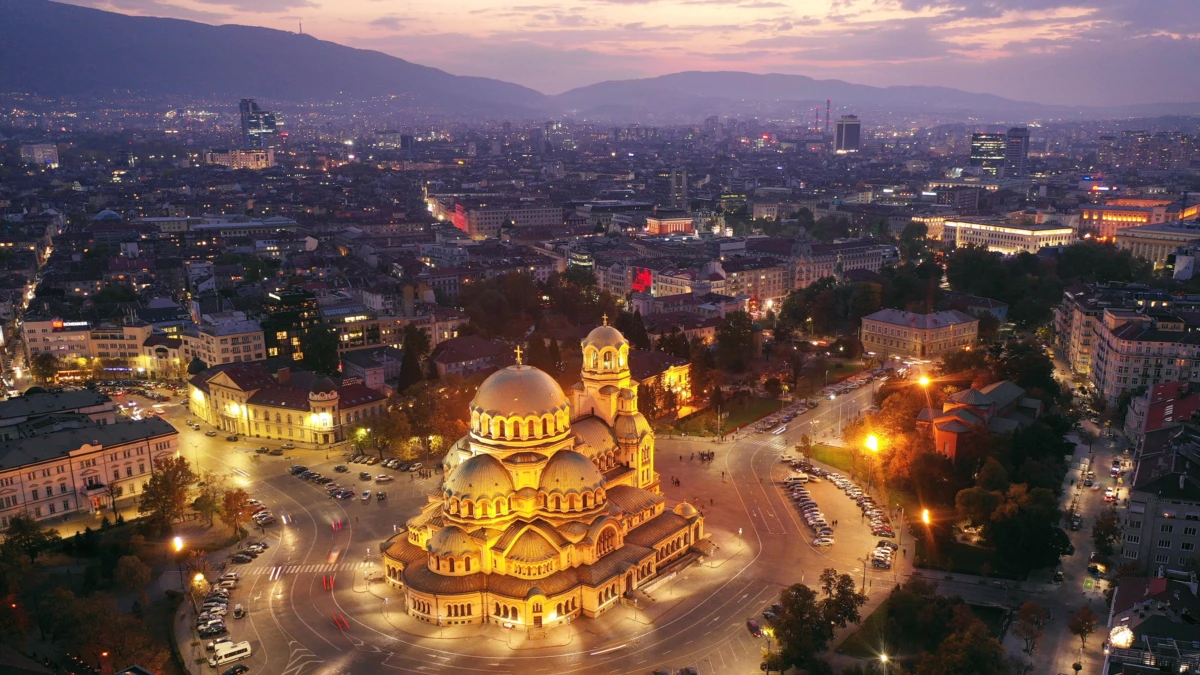 With its charming cities, glorious mountains, and exquisite beaches, Bulgaria is certainly a must for travelers looking forcheap places to visit in Europe. You can go skiing in Bansko on the Pirin mountain range, take a retreat alongside the Black sea, go on hikes at Central Balkan National park or enjoy a bike tour along the countryside full of stunning castles, beautiful villages, and traditional old pubs hidden in cobbled alleyways. The capital city Sofia is a melting pot of historic sites and cities like Plovdiv is home to 200 archaeological sites. You can try the Bulgarian pastries – Banica and Krenvirshka. 
Romania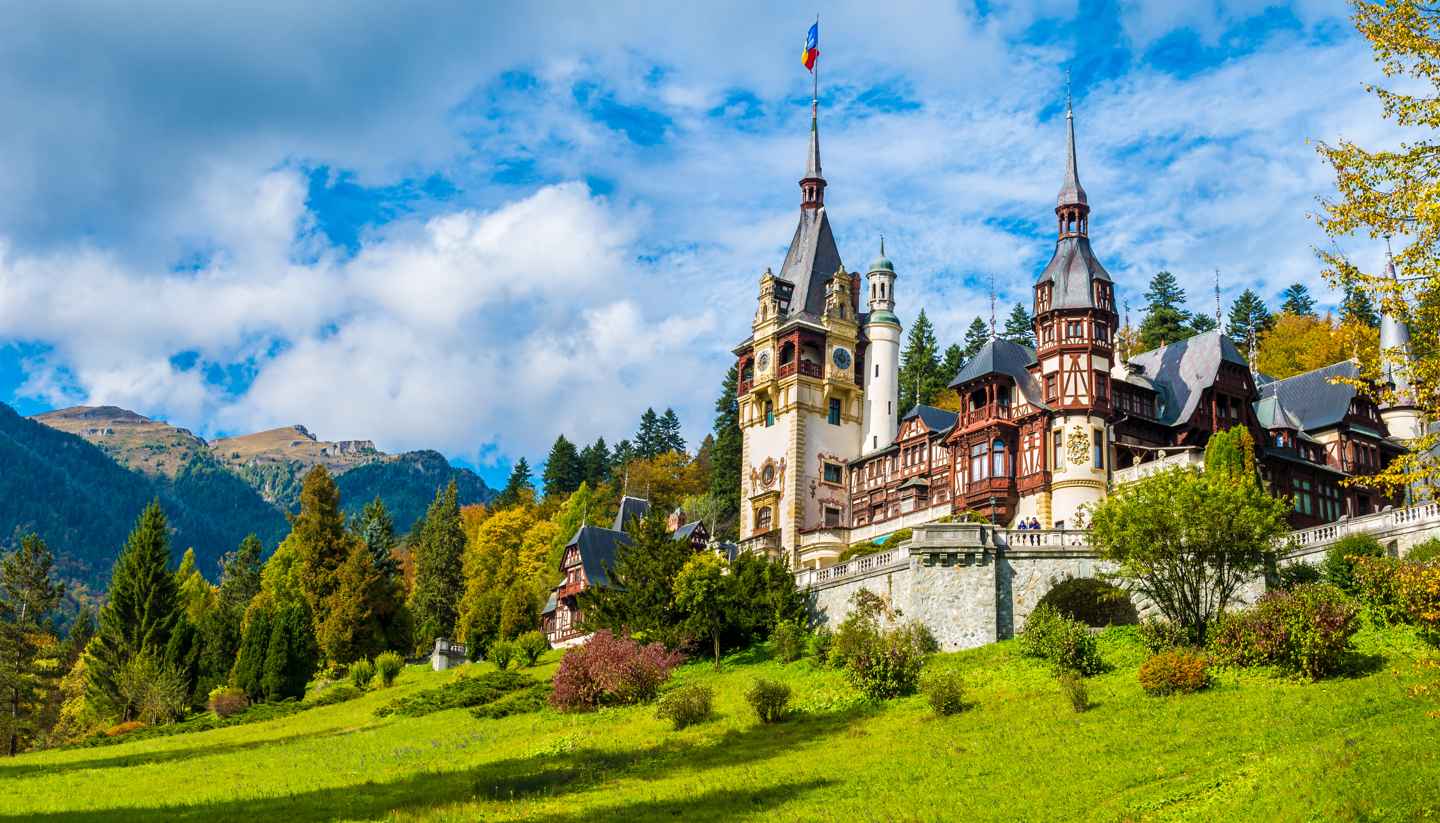 Castles, mountains, forests & brown bears, Romania sounds somewhere from a gothic novel. If you want to hang out with the vampires, definitely go to Dracula's 14th century Bran castle in Transylvania and Peles Castle in Sinaia. Venture into the wilds of the Carpathian mountains or rent a bike to explore the smaller cities. Not only a fairy-tale for travelers but Romania is also considered to be one of the cheapest European destinations. Try out local foods like sarmale (cabbage rolls), cozonac (sweet bread), or mamaliga (polenta, usually served with sour cream and strong cheese), often sold at street food stalls. 
Slovenia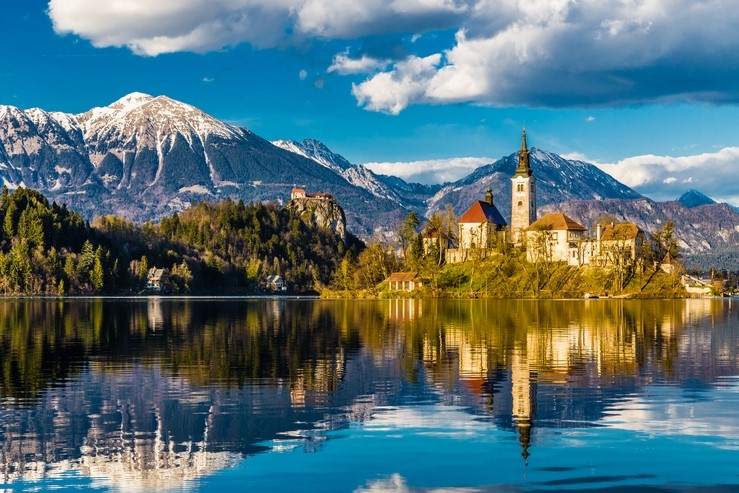 A treat for adrenaline junkies, Slovenia is one of the best destinations in Europe for hiking, kayaking, and rafting adventures. A tiny country, sandwiched between giants – Italy, Hungary, and Croatia, Slovenia offers plenty of beaches and lots of warmth. Koper beach, Mestna beach, Moon Bay, and the popular seaside resort of Portoroz are all very economical. Nestled below the mesmerizing Julian Alps are the contrasting twin lakes of Bled and Bohinj. You can go hiking on the Soča Trail, a 25-kilometer trail with spectacular views of the Soča river. Home to the steepest zipline in the world (in Planica), you will surely want to reach the peak.
Poland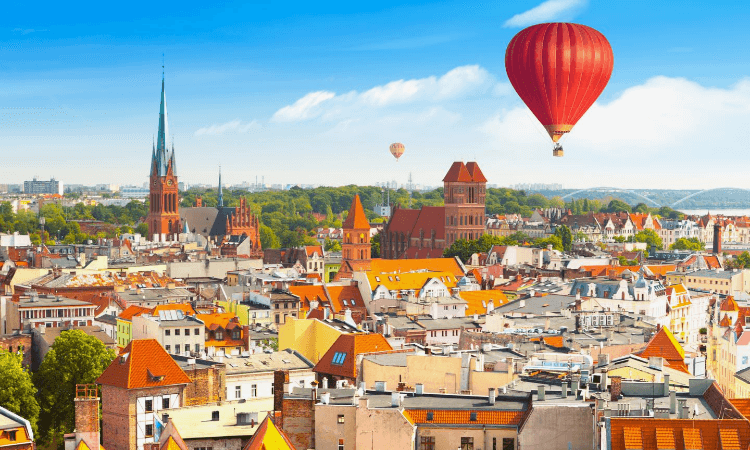 With stunning architecture and topography of Ojców National Park outside of Kraków, Poland brims with rich history and culture you will fall in love with immediately. Polish cities such as Poznań, Wrocław, and Gdánsk are affordable even in the summertime. The Auschwitz-Birkenau camps, the Wieliczka Salt Mine, Schindler's factory, and ancient Bialowieza Forest are all very popular destinations in Poland. Truly an underrated gem, Poland can be a cheap place to travel in Europe. For a budget-friendly Poland trip, the month of March and April are ideal.
Visiting the best places to travel in Europe will always depend on how you properly budget and plan things, so always try to be mindful of your expenditure. Make use of the hostel facilities and if you are comfortable, try hitchhiking for traveling shorter distances. For affordable bus rides you can use Omio and Flixbus and for trains check out Interrail and Eurorail. Wherever you plan to visit in Europe, there's no doubt you will create lifetime memories, gather a host of experiences and make authentic connections. Now, pick a place and go traveling!
Comments