10 Most Majestic Snowfall Destinations in the World
White is the color of peace. It's the color of serenity. Witnessing blankets of white snow adorning steep mountain peaks could be the greatest form of visual nirvana for mortals like you and me. To address exactly that, here's listing down 10 global tourist destinations that are gifted with the most majestic snowfall.
Chicago, USA
Source: YouTube
The arrival of winter blesses Chicago with some truly captivating views. The Michigan Lake freezes lending tourists with some breathtaking natural beauty.
Bavarian Alps, Germany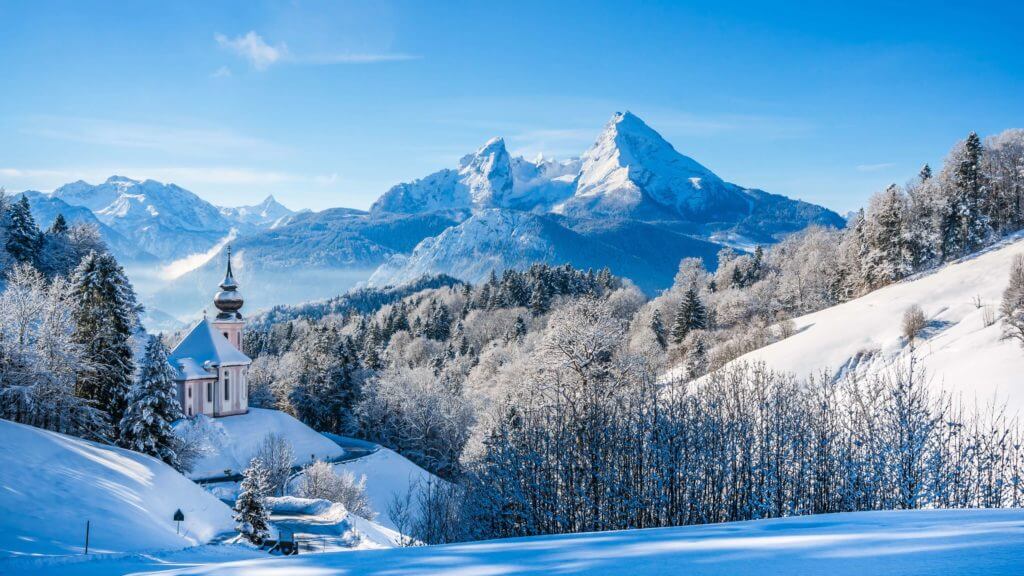 Source: WallpaperSite
Snow shouldn't come in between you and adventures.  Bavarian Alps understands this, that's why this place is perfect for adventure sports like dog sledding, horse-drawn sleigh rides, snow kite surfing, curling, and many more.
Patagonia, Argentina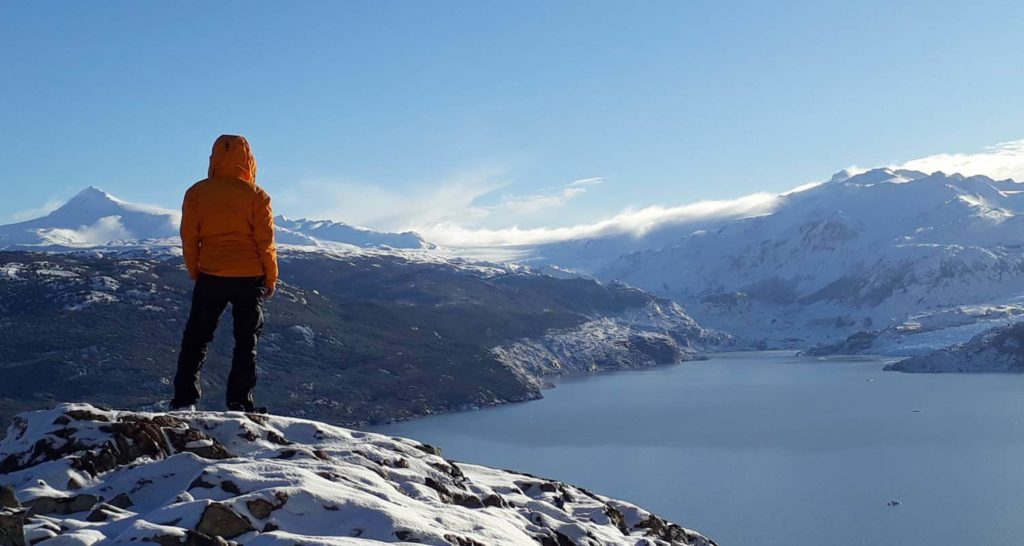 Source: TourRadar
Located at the foothills of Andes mountains, Patagonia is comprised of jagged peaks, fierce westerlies, and serene lakes. The Perito Moreno glacier, spanning 121 square miles is truly majestic. Sitting above the turquoise glacial waters of Los Glaciares National Park, this is one of the very few glaciers that's still growing
Tallinn, Estonia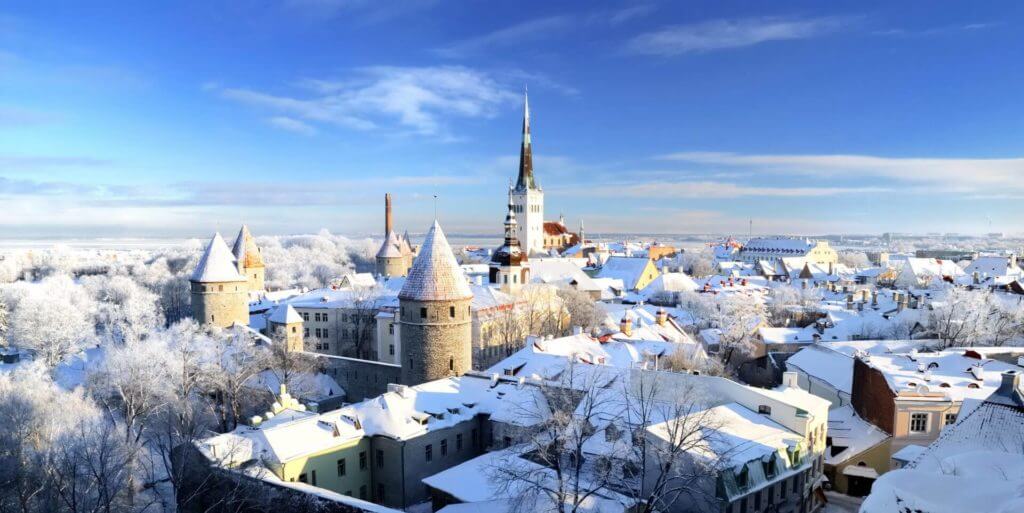 Source: Nordic Experience
Made up of truly fantastic castles, and medieval sky-high church bell towers, winters in this beautiful North European city is nothing short of a beautiful dream.
Aspen, Colorado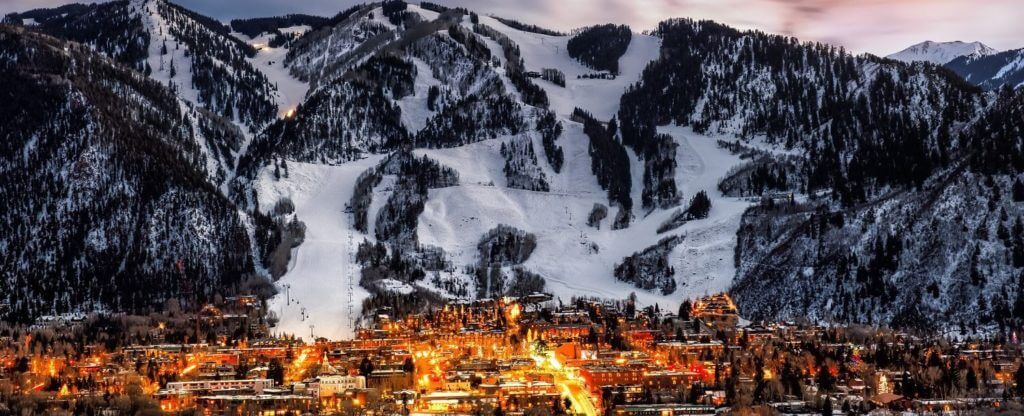 Source: Aspen Signature Properties
Home to four mountain peaks – Aspen Mountain, Snowmass, Buttermilk, and Aspen Snowlands, Aspen with its snow-capped open spaces is an ice-skiing heaven.
Kashmir, India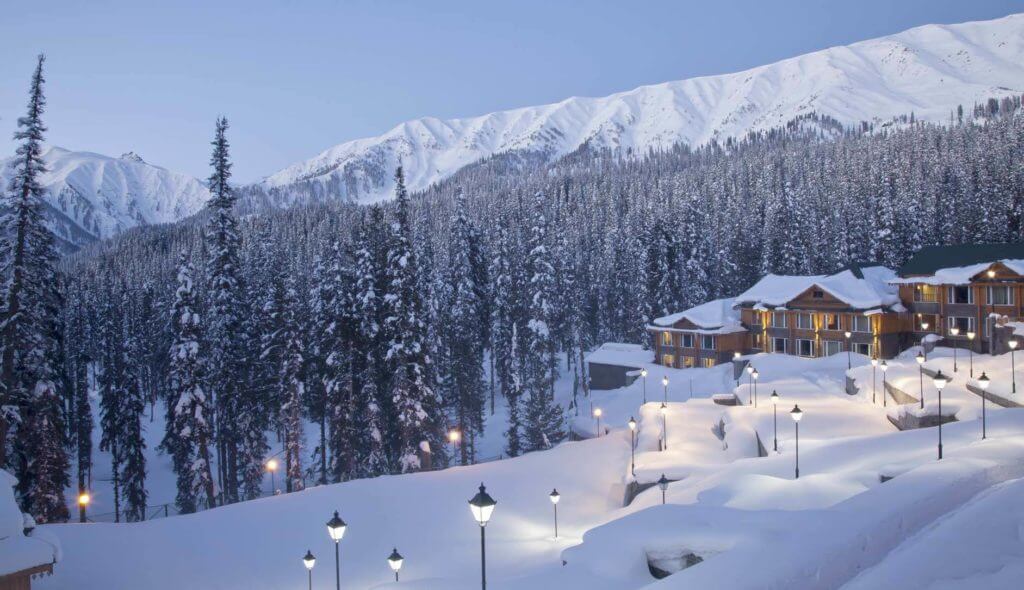 Source: ScoopWhoop
Dubbed as "Heaven on Earth", Kashmir's winters epitomize scenic beauty. Visit between December and February to catch this snow winter land in its complete glory.
Yosemite, California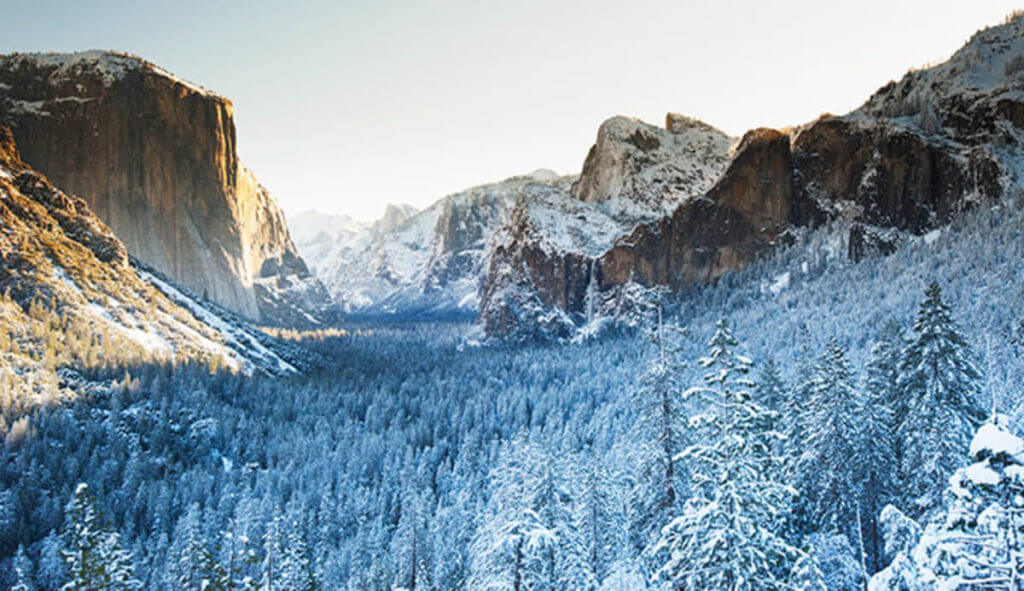 Source: My Yosemite Park
With its magnificent glaciers and breath-taking meadows covering themselves in snow as winter arrives, Yosemite National Park becomes home to some amazing views and adrenaline-filled adventure sports.
Central Vermont, USA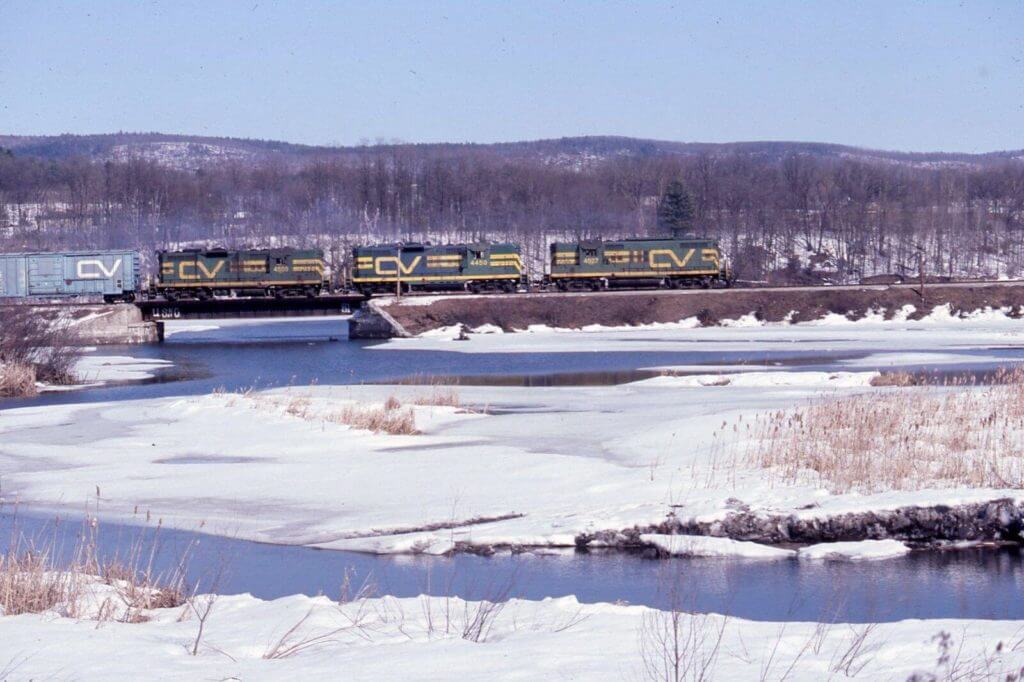 Source: Pinterest
Central Vermont is recognized as the historic leader in snow sports. It boasts of 20 alpine ski resorts, an alpine terrain stretched across 7,300 acres, and 30 cross-country touring centers. So, you know where you should head to, if you want to get the best of snow and adventure, at once.
Paris, France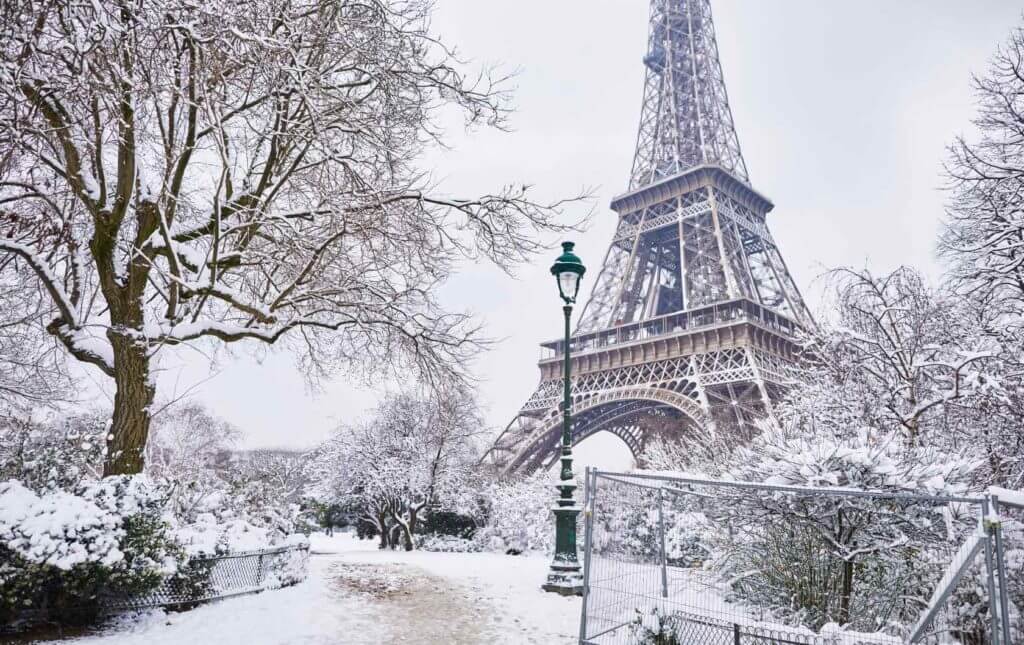 Source: Paris Perfect
Eiffel Tower is a sight to behold during winters. Already in the cherished books of lovers of beauty and life, Paris becomes even more endearing when a serene blanket of snow covers its fabled landscapes.
Prague, Czech Republic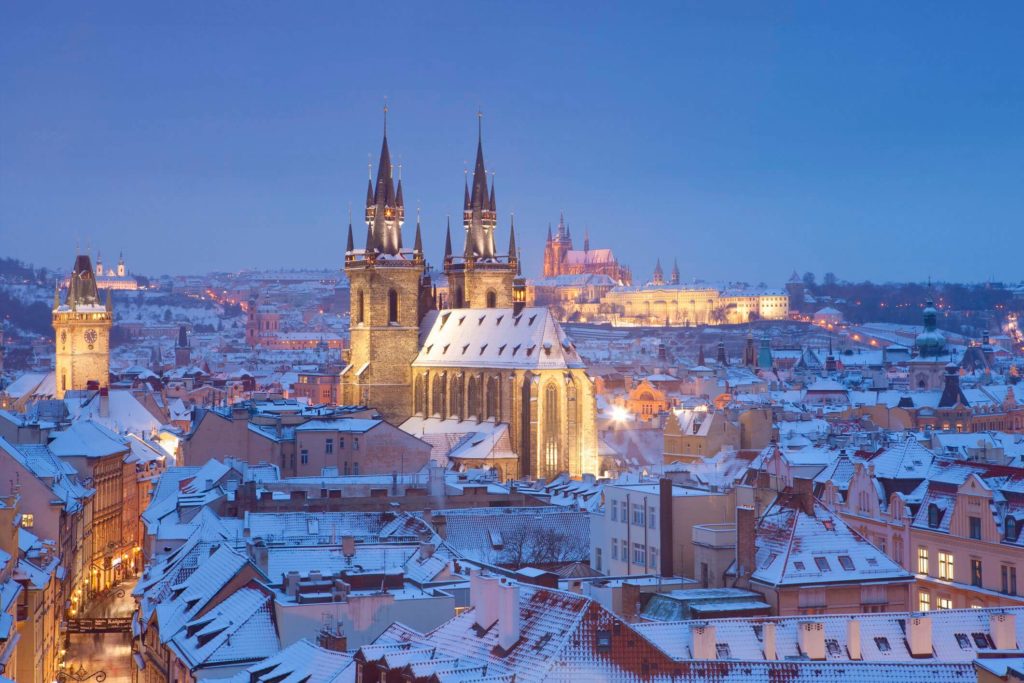 Source: TripSavvy
The castles and museums of this hauntingly beautiful town look even more majestic during snowfall. if you want to witness a serene winter cocooned among medieval architecture, Prague should definitely feature on your bucket list. Know more about 10 magical things to do in Czech Republic.

Comments