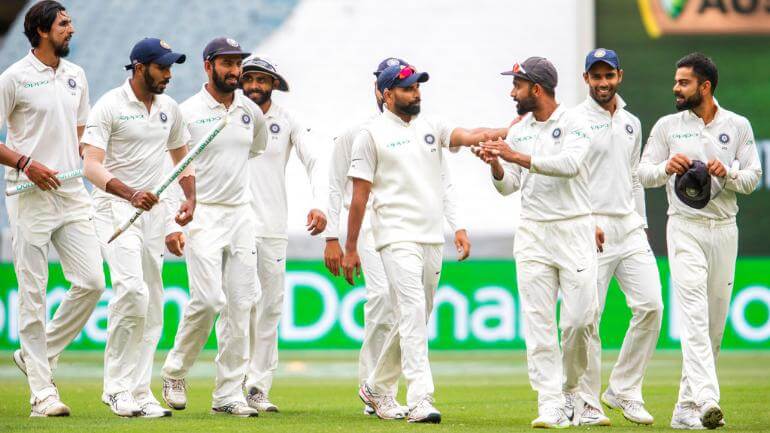 The Indian cricket team created history by registering its maiden Test series victory on the Australian soil. When the Border-Gavaskar trophy was handed over to the Men in Blue, they were ending a 71-year-old drought. India played its first test series against Australia in 1947 and lost it 4-0.
With stunning performances on display from all three departments – batting, bowling, and fielding, the Indian cricket team was like an assorted range of high-duty firecrackers bursting in their elaborate glory. Cheteshwar Pujara, Jasprit Bumrah, Mohammad Shami, Virat Kohli, Ishant Sharma, and Rishabh Pant excelled in their game, leading the team to a phenomenal win. Pujara took home the Man of the Match as well as the Man of the Series trophy by scoring a mammoth 521 runs in 4 matches, his average being 74.42. Like woah.  A similar winner on-field was Jasprit Bumrah who claimed 21 wickets in 4 games with an average of 17.00.
With such impressive performances at work, the after-win celebrations had to be equally glorious. That's exactly what it was. Virat Kohli and company danced their hearts out to the desi anthem we have all grown up to love – mere desh ki dharti. The sense of patriotism this tune evokes is mesmerizing, and seeing the Indian team making the country proud on the foreign soil is the best thing to have crossed our eyeballs today. Enjoy!
https://twitter.com/CricCrazyNIKS/status/1082175829872766976
Comments