Elections 2019 : This new song from Rahul Ram is a comic take on the inherently screwed up grand battle
Chunav ka hai mahina!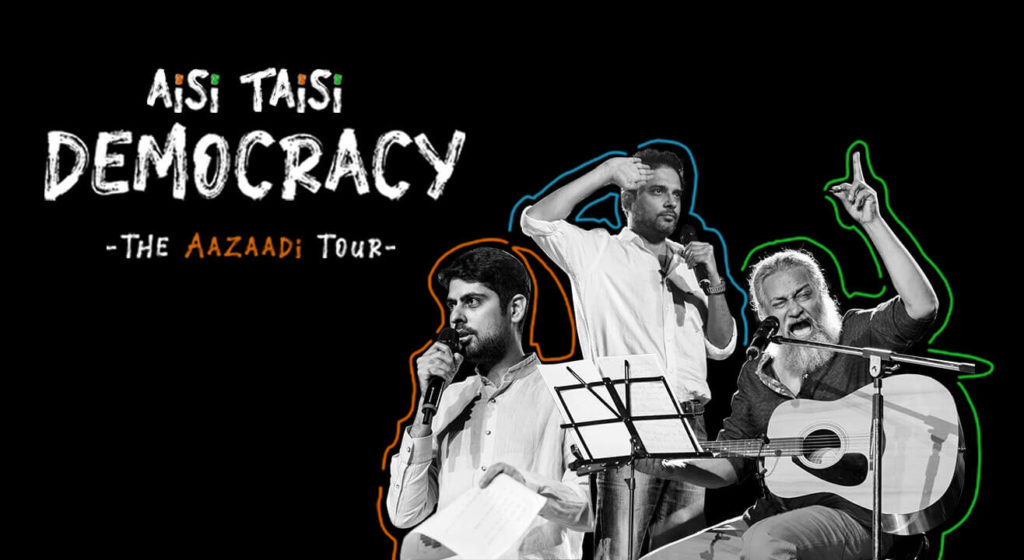 The election month is here and along with it, there is a heightened frenzy. The bugle has been sounded and the war is all set to be played out. Being the world's largest democracy, we are the concentrated point of attention for so many spectators on how exactly this humongous game is going to be played out. There are so many themes to this grand battle – Narendra Modi vs. Rahul Gandhi, Politics of Hate vs. Politics of Progression, Coalition Government or Single Party Majority, Regional Powers or A single purveyor of power.  With so much hullabaloo going on about the election season, a very talented group of people have given a humorous tinge to it.
The #AisiTaisiDemocracy tour which is a genius collaboration between musician Rahul Ram, screenwriter and stand-up comedian Varun Grover, and satirist Sanjay Rajoura, is a platform to bring forward the important issues we often miss in the misplaced hysteria of conventional media coverage. Their latest offering is the Election song which chronicles the dilemmas we, as the citizens of the Indian republic, face in the upcoming elections. It's also a jibe on regional political parties, nepotism in politics, and issues of hate speech and the overall system decay. The song is funny, satirical, and is performed by the very talented Rahul Ram, so of course, it has a great melody to it as well.
Catch the song here:
Song Credits:
Performed by: Rahul Ram Lyrics: Rahul Ram, Sanjay Rajoura, Varun Grover
Video Production: Class Clown Productions (Mumbai)
Original music: Laxmikant Pyarelal (Milan, 1967)
Comments