India may have won the match, but Pakistanis on Twitter won everybody's hearts
Keeping your humor intact in face of a heartbreak!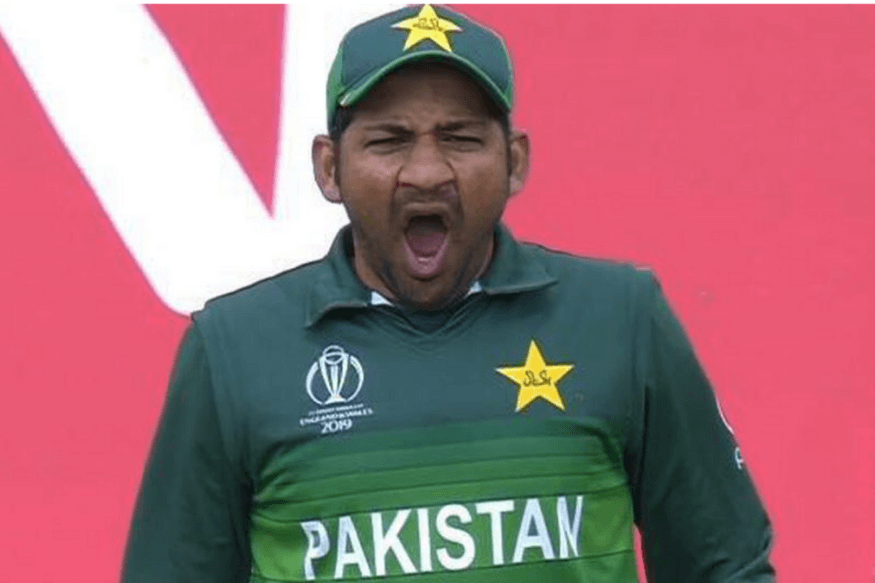 It was 7-0. 7 straight losses for Pakistan against India in World Cup matches. Before the match began, history was stacked against the Pakistani cricket team. Still, the fans went all out to support their home team and hoped for maybe a miracle to turn around the tables. Alas, the hopes were dashed but the good thing is, despite all the hullabaloo, the dejected cricket fans managed to keep their humor intact.
Allah bhi nahi bacha paae!
https://twitter.com/maulvi_totla/status/1140166261105549314
Honest spurts of disappointment 
same pic.twitter.com/t7MVkiMCMY

— tarbooza kharbooz (@nakaamrade) June 16, 2019
Shaitaan aur insaan ki kabhi na khatam hone wali jang!
itna chutiya tou shaitan nay insaan ko nahi banaya jitna shoaib malik nay humain bana diya hay

— A h m e d (@Ahlvled_) June 16, 2019
The best trollers were the losers themselves
health instructors
explaining to sarfaraz
why a monitored diet
is important for his
performance: sarfaraz: pic.twitter.com/TyLfDuLSXA

— my entitlement is well deserved (@shahitukray) June 16, 2019
India vs. Pakistan organized by England. Deja vu, anyone? 
india tou humain aisi phainti laga raha hay jaise kohinoor hum nay churaya ho

— A h m e d (@Ahlvled_) June 16, 2019
Free-flowing expletives in face of despair 
https://twitter.com/omar_bulao/status/1140311842000125953
Together with bashing their team, they appreciated the Indians too. Total sportsmanship.  
Don't call me a traitor, but look at the Indian players, they look like proper athletes, our players look like they've eaten two plates of waris nihari with feeqay ki lassi and benazir kulfa, all at once.

— شاہ زیب خان (@shzbkhn) June 15, 2019
Buri english se bhi buri cricket
Ab koi indian humare players ki english ka mazak bnaye tou counter pe ye bhi nahi keh skte k "they're gone there to play cricket, not to speak english", behnchodon se wou bhi nahi ho pa rahi.

— شاہ زیب خان (@shzbkhn) June 16, 2019
Being brutally savage
Na partition hoti na hum zaleel ho rahe hote

— Aleena (@alinaamajeed) June 16, 2019
And this heartbroken fan, 
https://twitter.com/Syedakhann01/status/1140326079275655168
The India-Pakistan cricket contest is always a high voltage competition with fans on either side of the border passionately rooting for their home team. When your team loses, you're overtaken by a flurry of emotions, but it is important to keep one's sportsmanship intact in face of an embarrassing defeat. The Twitter bore testimony of exactly the same display of sportsmanship, and that, in my opinion, was truly heart-warming!
Comments