The Sky Is Pink: A Rare Heart-wrenching Yet Happy Family Tale of Life and Death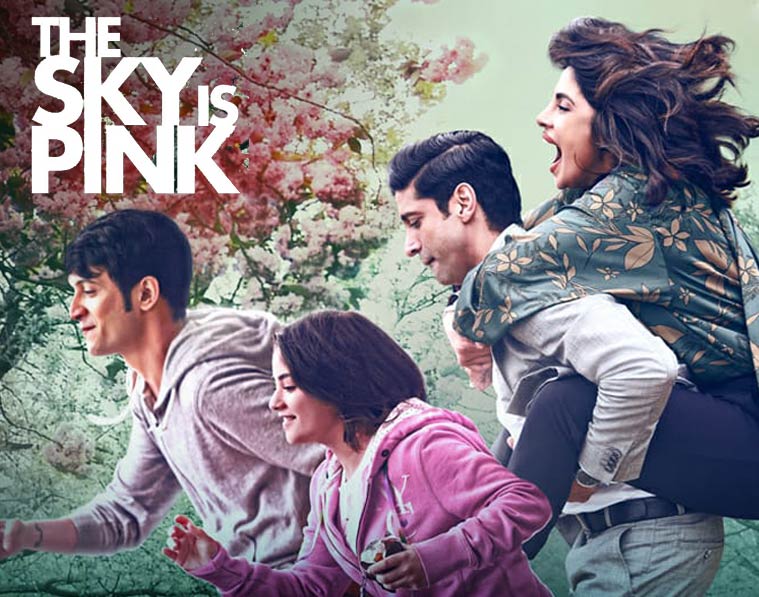 "Usko yad rakhne ka koi sahi ya galat tareeka ho sakta hai kya?" (Could there be a right or wrong way to keep her remembered?) says Niren (Farhan) to his son after having a tiff with his wife Aditi (Priyanka), who after their daughter's death, refuses to leave their home fearing that her daughter's memories would be abandoned. Just like this, there are some scenes where the silence of the moment is felt deep down to soul, yet the words hit your heart hard. The Sky Is Pink is a solid family narrative that you don't get to see frequently. A film, every aspect of which plays a significant role of its own.

It is based on the true story of Aisha Chaudhary, an 18-year old girl who galloped life without spilling a single drop before death, not an unexpected guest in her case, took her away. At 144 minutes, it is the kind of experience where you consume every single minute with wholeness. While the film beautifully switches from a fierce mother's grit to give her dying daughter every happiness to a father's strife to defeat his consuming emotions evoked by his daughter's looking death, it also gives you a couple of moments to laugh right out of your heart. There is this clever pun that made me laugh the loudest and longest I have in a few days.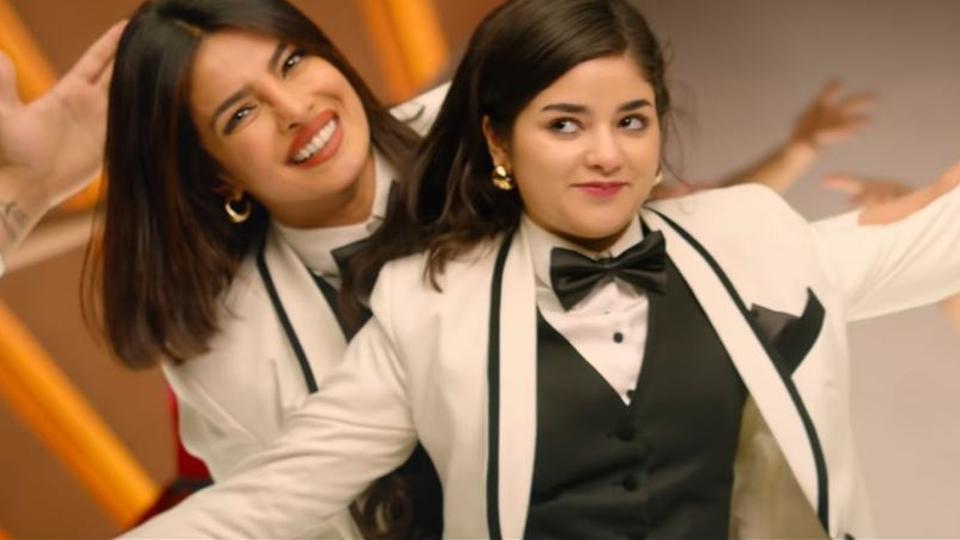 The film spins with narration by Aisha (Zaira) herself who is now watching the world from heaven; one of the best things that include dialogues. Writers Juhi and Shonali deserve a bow for penning down such deep conversations reaching out straight to your heart. While Farhan portrays a determined father who doesn't forget to live whatever the situation, Priyanka has bravely established a mother who if decides can make anything happen for herself and her kids. But the exhilarating way, Zaira has successfully played a girl who can even mock her death and the melancholy attached to it is the winner for me. Rohit Suresh Saraf is loveable as a naughty yet dotting brother who also shares her sister's journey. 

Carrying tear-jerking moments that won't allow you to stir lest a tear should fall, the Sky Is Pink is a happy movie in spite of revolving around death.

Comments