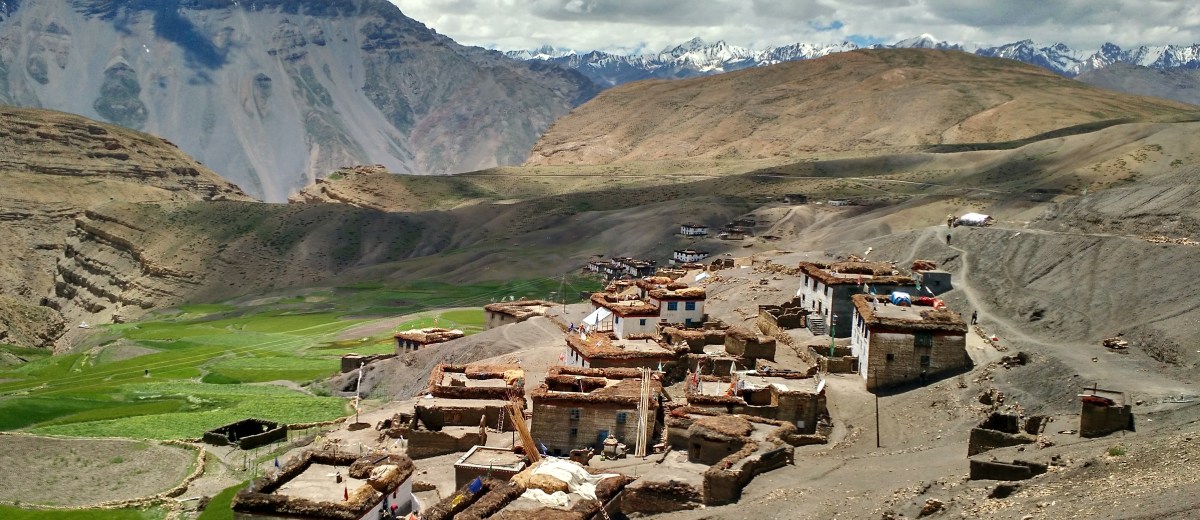 The inhospitable, rugged and mountainous Spiti Valley, nestled between Tibet and eastern Himachal Pradesh, is known for picturesque landscapes and Buddhist monasteries. But the world's highest motorable village is also located in Spiti.
Komik village in Spiti is situated at an altitude of 15,000 feet. The village, just like the rest of the valley, is sparsely populated and villagers rely on subsistence farming of green peas and barley.
Only 130 people live in the secluded komik and they are worried because water sources like ponds, springs and rivers are drying up. Water scarcity is a serious issue as the availability of water is the lifeline for agriculture in this secluded region. Due to lack of infrastructure and its inaccessibility for more than half the year, way-of-life is traditional in Spiti but the residents fear water scarcity.
Global warming is contributing to the melting of glaciers and less snowfall and this leads to less water supply in regions like Spiti. The government is also negligent towards hilly regions because they are both isolated and underpopulated. Water scarcity there would disrupt not only the livelihood of the people but also the ecological balance and lead to environmental degradation. Unlike the rest of India, crops are cultivated only once a year in Spiti due to harsh climatic conditions. In  2015-2016 Spiti received very less snowfall so all the springs were dry when the irrigation season came.
Inventive water conservation techniques are needed not only in Spiti but all over India. Though the remote Himalayan regions deserve special attention.
Comments