It was natural for Deepika Padukone to come out in support of JNU. Here's why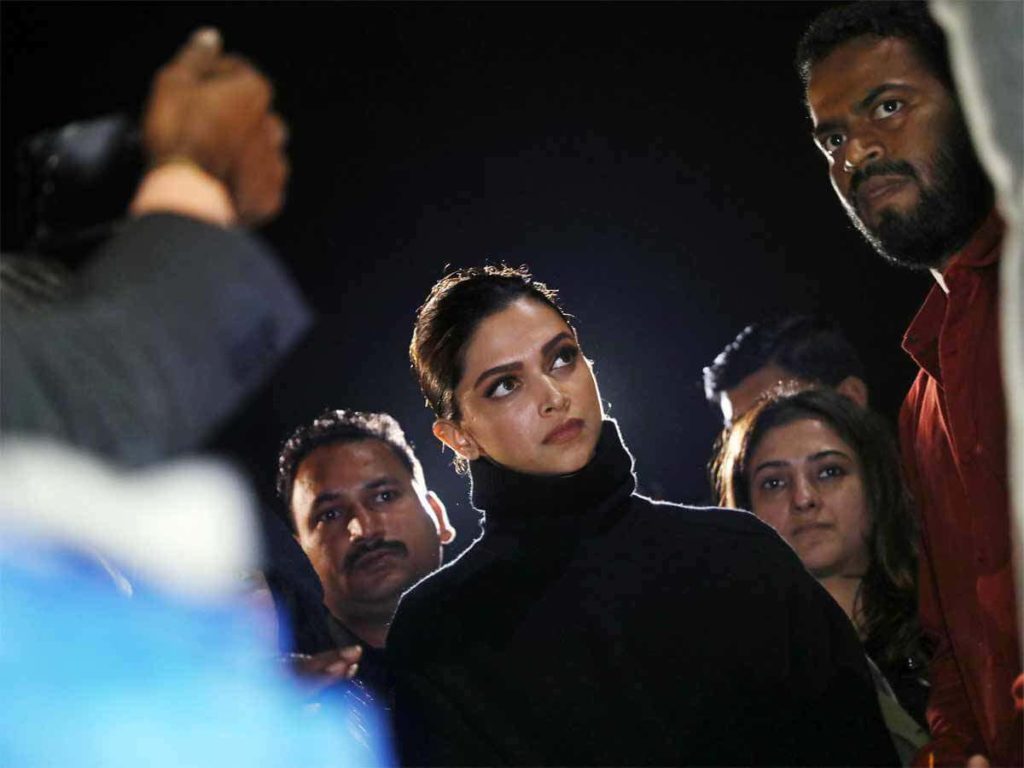 Right now the internet is brimming with all kinds of opinions. The issue which gave way to all these opinions was Hindi film actress Deepika Padukone choosing to show her solidarity towards the students of Jawaharlal Nehru University. The students' cause was being able to study peacefully in a safe environment without getting beaten up by unidentified goons. Their cause was also greater protection by the state which enjoys power on the pretext of guaranteeing its citizens a safe space to express and disagree. Now, that seems basic. Right to Education, Freedom of Expression, does that ring a bell? Yes, they are listed in our Constitution as our fundamental rights but alas, in the present times those very privileges that are sacrosanct and synonymous with the idea of India are in danger.
Surprisingly, there were some who justified the attack on the students. People reveled at the haunting visuals of bleeding students.   
After Deepika Padukone visited the campus, her upcoming movie Chhapaak faced a backlash from these people and they started trending Boycott Chhapaak on Twitter.
Some others came out in support as well, and that includes prolific names from entertainment and business.
Personally, for me, it was no surprise that Deepika went out in support of JNU students. Two years back, in 2014, when Padmawat was gearing up for its release, there were nationwide protests which resulted in widespread destruction to public property and personal threats to the cast and crew of the movie. Karni Sena was quite vocal about threats to its main lead, Deepika. They even went to the deplorable extent of threatening to cut off her nose if the movie got released.
A movie, like a protest, is nothing but a manifestation of freedom of expression. No matter how much you disagree with an opinion, you can't resort to violence to register your conflict of views. We live in a pluralistic democracy, where disagreements are bound to rise. Resorting to violence in such instances is never an option. Deepika who firsthand experienced the fear of reprisal just for expressing herself as an actress should've understood the immense trauma the students must have been through just for "daring" to express themselves. She didn't just sympathize with the students, she empathized with them. So, it was, very natural for her to visit JNU. No one should be afraid of speaking up in a civilized society, whether it's an actress or university students.
Comments