This Bollywood dancer cake is so stunning that you wouldn't want to eat it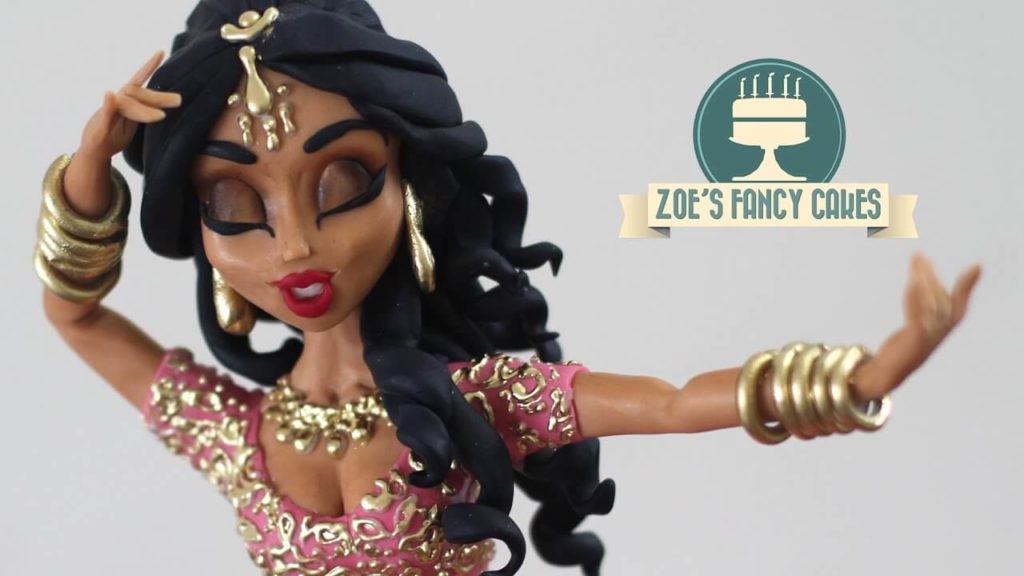 If you love movies and desserts in equal proportions, we've found the perfect indulgence for you. A Youtube channel, called Zoes Fancy Cakes has the most incredible cakes along with a step-by-step procedure on how to make it. I recently discovered it, and what especially caught my eye, was their tutorial of a Bollywood Dancer cake, for the following reasons,
One, it was intricately detailed with everything from the dancer's earrings to her dress carefully outlined
Two, the cake was so beautiful, I wondered, how will anyone gather the courage to dig into it (because they would be altering its magnificent charm)
Three, even if you aren't a big fan of Bollywood or food or that matter (though I doubt, any sizable chunk of the population would fall in that category), this video is incredibly relaxing to watch
About the YouTuber, Zoe is a cake decorator based in Leeds, England, and has a variety of tutorials on her YouTube channel. You can find videos on birthday cake decorating tutorials, chocolate ganache, Disney princesses' cakes, Pokemon Go cakes, and even cakes modeled on corpse bride. You can find everything here. So, if you're in for doing something extraordinarily fancy, you're into baking or cakes or you just want to sit back and enjoy something extremely calming, this channel is meant for you.
Comments