Sexism, casteism & Islamophobia : The Padmavati trailer has it all
When the Padmavati trailer came out, we could not stop gushing about Ranveer's deadly mannerisms, Deepika's ephemeral beauty and Shahid's royal antics. However, there are many things which are unacceptable about the 3-minute-long window to what the film holds for its audiences.
Here are a few things about the film's trailer which reeks of sexism, casteism and unwanted display of supremacist sentiments
The Muslim ruler, Alauddin Khilji's barbarism is reinforced by the way he is ravenously devouring meat, his dark and dingy surroundings and the drab fur clothing he can be seen wearing. The Rajput characters on the other hand are shown in brighter environs with all their royal fineries intact. Please note that, as per credible history accounts, Khilji in his rule in Delhi from AD 1296 to 1316 protected the territory from Mongol invasions. He also introduced economic interventions which greatly benefited the peasant class. How fair it is then to showcase a ruler who protected his land and introduced measures which worked in the favour of his populace as an uncivilized, brute, uncouth symbol of regression. This representation can therefore be accounted to the contemporary fears and anxieties India faces rather than solid historic facts. Do I hear Islamophobia somewhere?
As per historical accounts, Khilji conquered Chittorgarh displacing its Rajput ruler Ratan Singh in 1303 AD. The tale of Padmavati, on the other hand surfaced in literature dating back to 16th century.
In a poem titled Padmavat, the tale of the fall of Chittor is narrated by the poet Malik Muhammad Jayasi. The poem mentions the defeat of Rajputs by Khilji's army only to find out that the women in the Rajput community have committed mass self-immolation (jauhar). These accounts have acquired the status of legends and are immortalized as fact by numerous Rajput groups. These groups include groups like Rajput Karni Sena who threaten to burn down cinema halls if this movie contains "objectionable" content.
"Rajputi kangan mein utni hi taakat hai jitni Rajputi talwar mein"
Though this dialogue may seem innocuous, it is furthering two insidious agendas – casteism and sexism. The former is brought forward by equalling the noble virtues of heroism and bravery with the Rajputs and the latter shows up when the only measure of women's worth is quantified through her bangles. Such descriptions so full of virtue and goodness,  do not occur in Hindi cinema when it comes to backward castes. Take for instance a song in Madhuri Dixit starrer Aaja Nachle. A line in the song said, "Bole Mochi BHi Khud ko Sunaar" The underlying condescending tonality for "Mochi" is palpable here. This was removed after much hullabaloo by rights groups.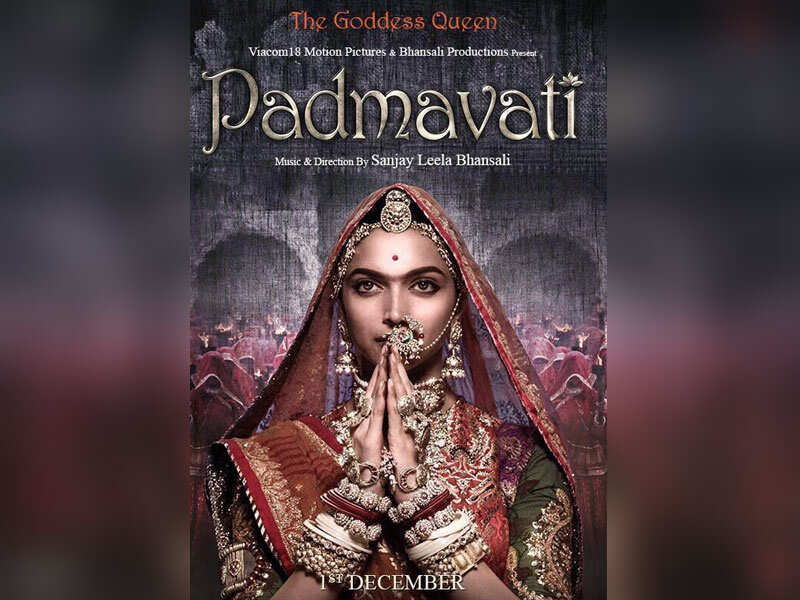 Women in our society are often thought to be as upholders of honour and dignity – a scary appropriation. The act of self-immolation retold as an act of unmatched heroism and bravery is actually shrouded in violence perpetuated by an inherently sexist society. From the time of Partition, stories are heard and told of women who were pushed to wells to protect the honor of the family. The honor supersedes the life of a woman. Rings a bell? Honor killing does exactly the same. If you think about it, the act of glorification of these forced suicides or "jauhar" per se is actually glorifying the act of honor killing. It is high time women are treated as human beings rather than being escalated to the status of "Goddess Queens".
While we will wait for the film to come out to gauge its authenticity and balance, do watch the trailer again, keeping these contexts in your mind and let us know what you think.
Comments