Meet the serial hugger : None other than our PM Mr. Narendra Modi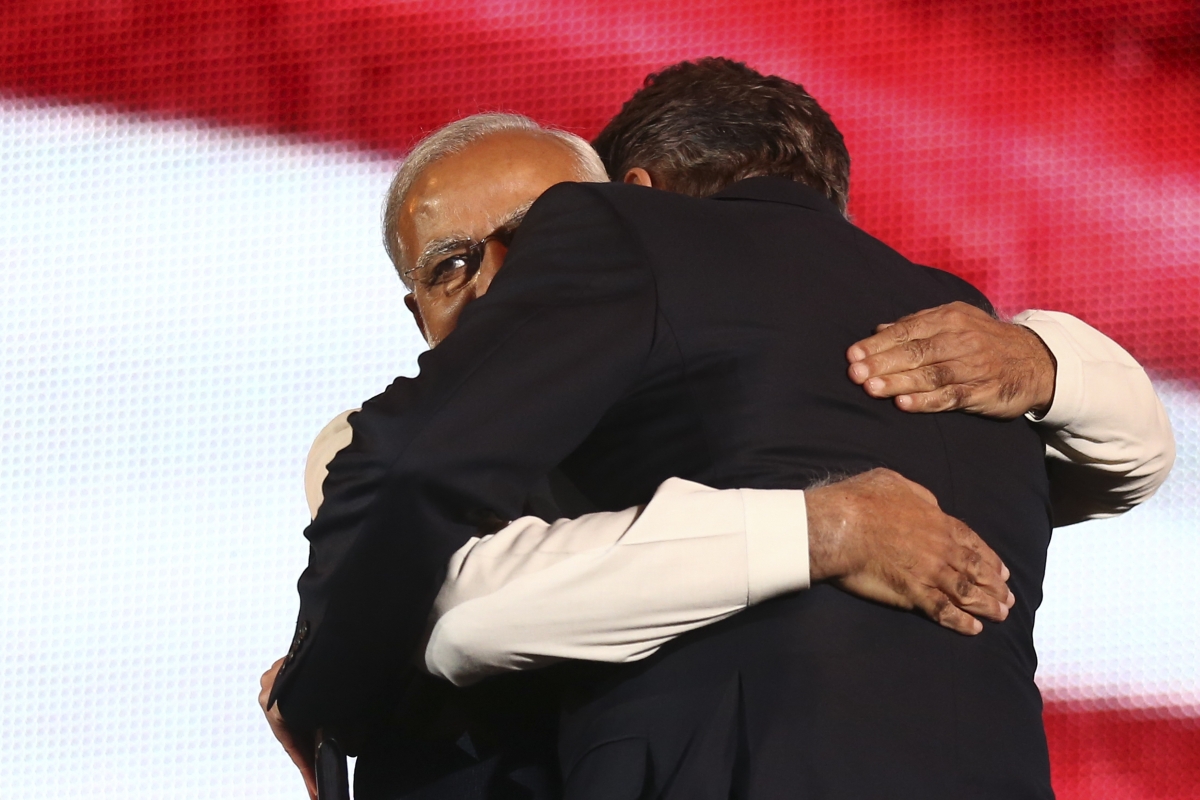 All of us have seen and enjoyed Hindi movies. Like any other cultural symbol, Hindi movies too have their share of stereotypes. Brothers separated at a crowded fair and later reunited is the one most prevalent trope employed to emphasize the importance of brotherly love. After years of repeated occurrence, this theme has finally bid adieu but there is someone else who has taken upon himself to reinvent this brotherly love through rather ingenious means. He is none other than our honourable Prime Minister Mr. Narendra Modi. If you enlist his recent foreign trips, you will notice a common theme in all the ceremonious photo-ops – his larger-than-life-hugs. The most recent display of this unrestrained affection came when he was visiting United States. He ditched the infamous "Trump" handshake and resorted to a very explicit expression of the bilateral bonhomie India and the US share.
The Modi hug phenomenon has enveloped the entire world. Major international publications have carried articles decoding this unrestricted demonstration of love and appreciation. His embraces have ranged from awkward to heartfelt. Let's go through some of the most prolific displays of brotherhood from Mr. Modi
Barack Obama
Modi is seen hugging Obama when he was a special guest for the Republic Day celebrations in 2015. The two heads of state have shared a vibrant affability towards each other and the international media could not get enough of these larger-than-life public gestures.
Tony Abbott
Modi met the Australian PM during the G20 summit in 2014. While everyone else preferred shaking hands, Modi was his usual genial self and went ahead with giving Abbott a warm and cosy hug.
Shinzo Abe
Modi was visiting Tokyo back in 2014 and decided to give Japan's PM a taste of his boundless love through his signature embrace.
Sheikh Mohammed bin Zayed Al Nahyan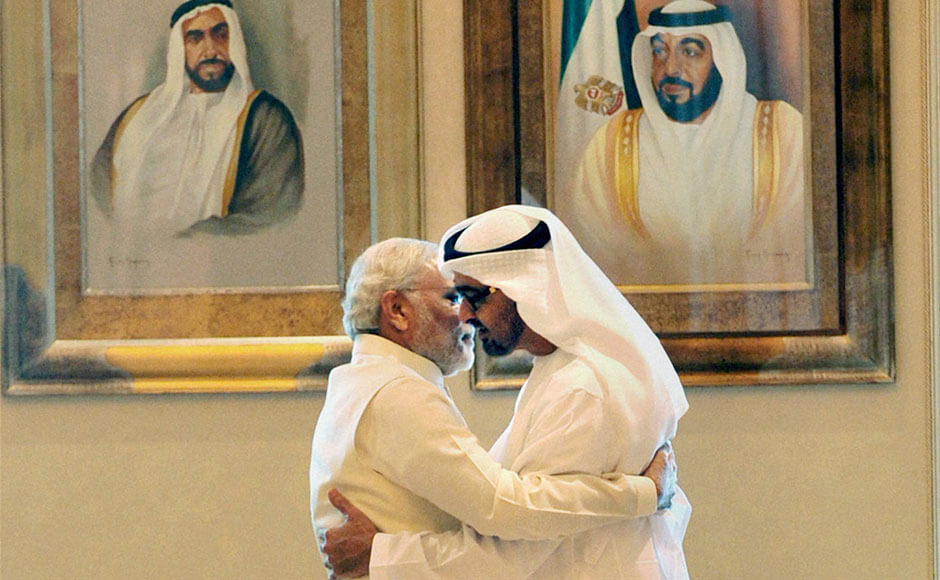 Saudi Arabia's prince was a special guest for the Republic Day 2017 celebrations. The PM received him at the airport with an enthusiastic embrace.
Francois Hollande
The French President while on his visit to India was hugged by PM in Rock Garden, Chandigarh. Hollande was pleasantly surprised with this impromptu show of emotions.
So, what exactly lies behind these gushing sentiments? A number of body language experts have tried and analyzed Mr. Modi's body language during his interaction with political and business dignitaries. Some have commented that hugs convey familiarity and peer status in a far better manner than a handshake. It could also be Modi's way of reinforcing that he belongs to the world stage. Those who are familiar with Gujarati way of living, might opine that hugging is a way of greeting in that milieu. The exact sentiments guiding this hugging spree could be disclosed only by the Prime Minister, but with this open display of boundless affection, he is surely "hugging" the limelight these days.
Comments