Updated on February 11th, 2018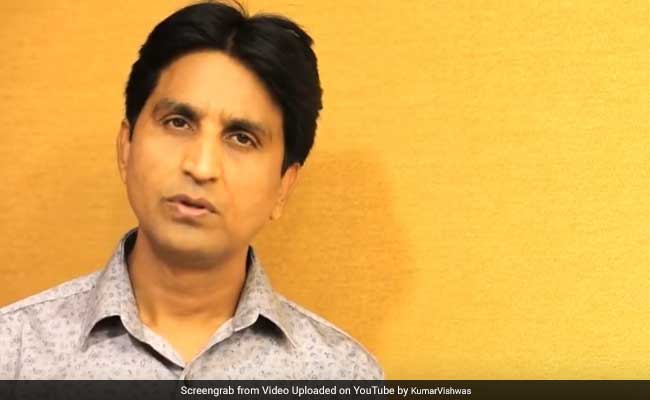 John F Kennedy once said "Ask not what your country can do for you, ask what you can do for your country."
Kumar Vishwas, Hindi poet and AAP National Executive, made a eloquent nationalistic exhortation to Indians in his recently released YouTube video. The 13 minute video has gone viral.
Kumar Vishwas spoke not as a member of AAP, or as a detractor of the BJP-led central government in Delhi, but as a common Indian citizen. He kept his political loyalty secondary and his patriotism primary. He asked the people to become more politically active, conscious and eschew infighting and partisanship when it comes to Indian national interests and the threats – both external and internal – hovering over us. As the old aphorism goes " United we stand, divided we fall. "
Kumar Vishwas advised the people to not get swayed by the charisma of political figures and become their blind, uncritical followers. He warned against blind cult worship in politics and it's dire consequences for the health of nation.
Laced with Hindi and Urdu couplets, everything from Kashmir to Pakistan to Indian spy Kulbushan Jadhav was discussed in the short video. From Dushyant to Iqbal, Kumar Vishwas quoted them in his own poetic style to imbue nationalistic consciousness and a sense of unity.
Kumar Vishwas called out the hypocrisy and double standard of Indian political establishment vis-a-vis Pakistan and the conspicuous absence of any assertive and coherent Pakistan policy. He rightly said that India's Pakistan policy is equivalent to repeating the same mistakes again and extending olive's branch only to be stabbed in the back. Paradox is that we request USA to declare Pakistan a sponsor of terrorism, while we ourselves have given Pakistan the status of Most Favoured Nation, and there are no calls for revoking that status.
His observation on Kashmir was also hard-hitting and incisive when he said the reason behind 6% turnout in Srinagar bypolls is either disillusionment with democratic process or fear of separatists and militants. But the average Indian who engages in political slingshots, muckraking and scoring brownie points, is not at all bothered about what is happening in Kashmir.
A much needed message was delivered that nation is an entity that will outlive all politicians and head-of-states. So we should keep in mind national interests for the posterity as well.
Throughout the course of Indian history, we have been weakened by the enemy within, by traitor's and by venal opportunists, and most importantly infighting amongst ourselves and not uniting in the face of the enemy and aggressor.
"Those who fail to learn from history are condemned to repeat it."
Watch the video here.
Comments