Amazon Great Indian Festive Sale: 5 Steal Deals you should look out for
With just a few days left until Diwali, online sellers are wooing customers with big discounts on popular products. Smartphones and electronics are ruling the game with the most appealing deals, thanks to their mass appeal. From Flipkart to Snapdeal, ShopClues to PayTM all the players in the e-commerce space are putting their best foot forward to attract the maximum buyers by way of large-scale promotions and huge discounts. Amazon, a multi-national player has upped the ante with a three day mega festive sale; "Great Indian Festive Sale" which will go on from 17 October till 20 October. On store is an additional 15% discount for buyers who choose to shop from the Amazon app and an additional discount for Citibank debit or credit card users. There is an EMI option as well along with an exchange offer wherein you could exchange your old electronics to get a discount on new items. Amazon Prime subscribers could get an even sweeter deal as all the offers would open to them 30 minutes before the regular buyers.
With so many items to choose from on the e-commerce giant, we are making things easy for you by bringing in the best five deals on electronics:
Apple iPhone 6s
If the only thing that made you excited about the iPhone7 launch was the thought that it will bring down the prices of 6 and 6s, then this deal is made for you. Amazon has listed the iPhone 6s 64GB for Rs.45, 999. The Rose Gold variant is priced at Rs.48,290.
Bose QuietComfort 25
The Bose QC25 are an excellent pair of headphones which are adept at noise cancellation and hence, better sound clarity. Bose products are usually always available at their MRP, so this is an excellent chance to buy them at a discounted price of Rs.20, 160. Do note that this deal is open for Amazon Prime members only, so hurry up! Sign up for the service now.
Sony Xperia XZ Dual (Mineral Black)
The stunning handset by Sony boasts of a 23MP rear camera prepped up by an Exmos RS sensor. The 13MP front camera is equally impressive. Coming in with fingerprint sensor and 4G VoLTE connectivity, this smartphone is available at a 5% discount on Amazon during the sale.
OnePlus3
The new OnePlus3 smartphone is available at attractive exchange bonus of up to Rs.16,000 in selected regions.The phone's gold and graphite variants are listed on the website at Rs.27,999. Described by The Verge as the rare kind of phone which can be recommended without any reservations, this one is a must buy.
LG 43-inch smart LED TV
Buying a good TV is a big investment, so we look at our options properly before taking the plunge. Available at Rs. 39,700 – down from its MRP of Rs. 54,900 – this one is surely the stuff, steal deals are made of. It offers full HD display resolution, smart functionality, Wi-Fi connectivity and a lot of exciting features you would identify with a smart TV.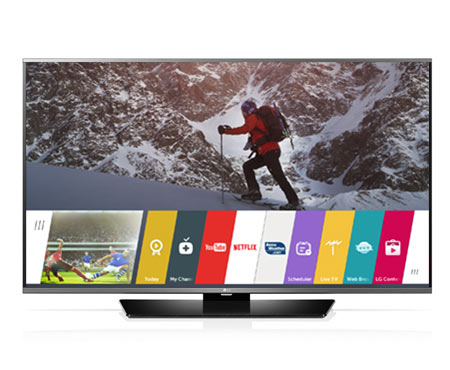 Comments