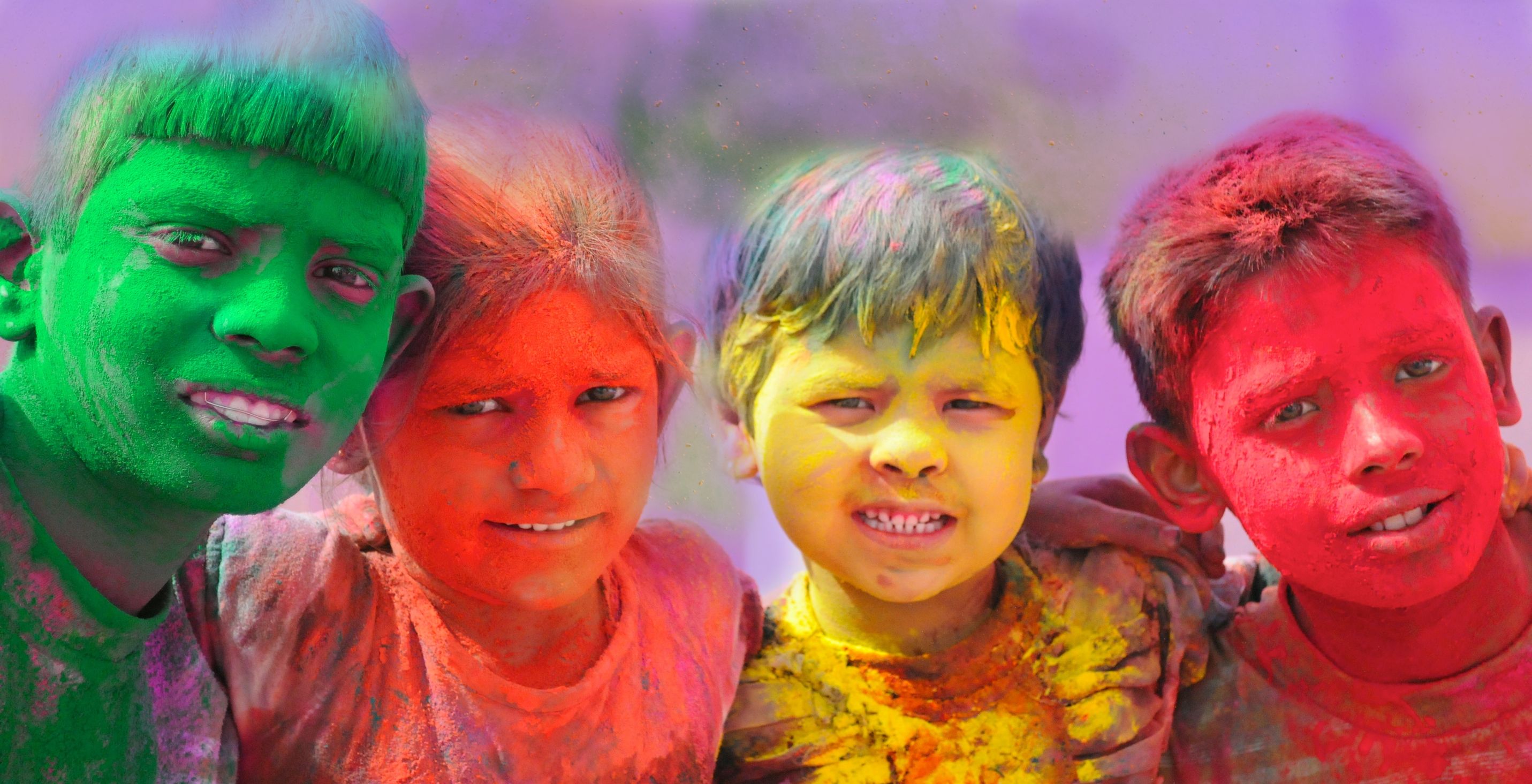 Holi is the festival of enthusiasm, commotion and emotion. It is one of the biggest and most colourful festivals of India. Faces get brighter and kitchens get busy in the preparation of luscious dishes.
The most amazing thing  about Holi is that every state and every region has its own way of celebrating and playing Holi. Well the amusing facts do not stop here. You will be amazed by knowing that every place has its different story regarding Holi and folks are still abiding by all the traditional aspects year by year with the same delight.
Let us take a dive in these frenzy traditions of different places.
Holi With Banke Bihari Ji – Mathura, Vrindavan
The style of celebrating Holi in Brij is far different from than other places. This festival begins with the arrival of Basant Panchami but the main utsav (event) is  celebrated for 6 days. It is believed that during these 6 days Biharilal in white  comes closer to his devotees to play Holi with Gulal and natural colours. Goswamis sing bhajans and folk songs and Bihari ji is offered a special Bhog.
Gulal Kund
Another amusing place for playing Holi is Braj. Near Govardhan mountain a small beautiful lake called Gulal Kund  is situated where the festival is celebrated conventionally. Pilgrims can see the replicants of holi throughout the year near this lake. Skits and dramas are performed  by the local boys for the pilgrims.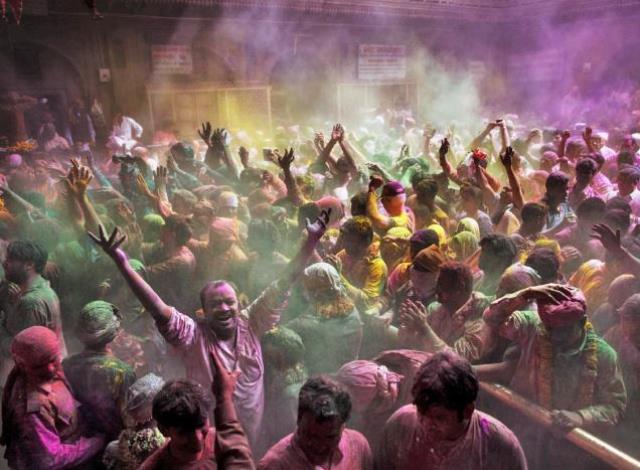 Here folks have so much devotion that they flock these temple everyday and get drenched in coloured water.
Holi in Barsana
Folks in Barsana don't play holi only with colours. There is a old story  that men of Nandgaon fromthe land of Krishna, came to play holi with Barsana women but instead of playing with colours; women greeted them with Lath (cane). But men were smart enough as they came fully padded; aware of the expected welcome. They hold Dhaal (sheild) for their protection. The men can't strike back. The only thing they can do is to splash colors on women. This why it is also known as Lath Maar Holi.
Mumbai Holi
Holi is a major festival in Mumbai. People arranged Holi parties in the cities. It is not ended here.The celebration includes games like a pot filled with buttermilk hang on rope at some distance from ground. A group of men climb on each other and the person reaches on the top break the Mutki (pot). Several groups take part in this game. One that succeed of breaking the pot is named as Holi King of the year.
Royal Holi Of Udaipur
If you are planning to visit the royal city of Udaipur then Holi season is the best time  to go . The royalty, rich culture & tradition of the place makes every indian feel proud.
Udaipur the city of lakes celebrates Holi in its own royal way. The day before Holi, Holika Dehan is done. People gather in night and set bone fire and mark the day as winning of good over evil.
Holi Celebration In Shanti Niketan – West Bengal
Bengal is the place of joy and culture. Famous poet Thakur Rabindranath Tagore had introduced  a festival called Basant Utsav to welcome the spring season. It  has become an integral festival of Shanti Niketan and is celebrated on the day of Holi.
On Basant Utsav students of Shantiniketan dress traditionally in yellow attire. Women wear necklace, bangles which is made of yellow flowers. They organise cultural and musical program along with dance on Tagore's poem and folk songs of Bengal.
Comments