Man accused of raping goat says he asked for permission from the animal
The gruesome incident took place in Malawi, Africa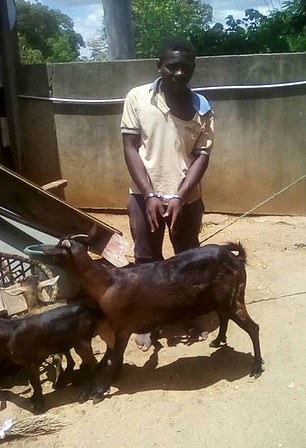 A 21-year-old man accused of raping a goat in Malawi, Africa has claimed that he asked for the animal's permission before proceeding with the heinous act. Kennedy Kambiani, 21, was allegedly caught having sex with a goat when he was taken to the police and charged with bestiality. It was earlier suspected that the accused was trying to steal the goat.
Police Inspector Lubrino Kaitano said: 'The owner Mr. Pemphero Mwakhulika thought Kambani was stealing it. So he alerted the people. When they arrived at the scene they were shocked to see him having sexual intercourse with the goat.
When Kambani was taken to the police station and was questioned, he reportedly said, that he asked the animal's permission to have sex with it. The gender of the animal is unknown. This is not a standalone incident of bestiality. Such gruesome acts have been reported across the world with a worrisome frequency. In July 2018, 8 men gang-raped a pregnant goat in Mewat, Haryana, which died after the inhuman exploitation. A similar incident happened in Zambia, Africa when Reuben Mwaba, 22 was caught naked raping a pregnant goat. He was sentenced to 15 years of hard labor.
Comments