Here's introducing you to the cast of DUTT
Director Rajkumar Hirani is soon going to come up with a biopic based on the volatile life of actor Sanjay Dutt. The film is titled "Dutt". The actor who was sentenced to five-years in jail for his involvement in Mumbai serial blasts of 1993 has immortalized the archetype of lovable tapori through his Munnabhai films. The controversies that have surrounded Dutt will be reflected in this biopic which has already completed a month of its shooting schedule. Ranbir Kapoor is playing the lead in the film, that is he will be depicting Sanjay Dutt in the movie.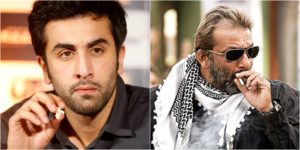 Here is listing other actors who will be playing pivotal roles in the much awaited film,
Karishma Tanna as Madhuri Dixit
There are rumours that Bigg Boss contestant Karishma Tanna will be playing the role of Madhuri Dixit in the film. Sanjay Dutt was romantically linked to Madhuri Dixit in the 90's.
Manisha Koirala as Nargis Dutt
Manisha Koirala will be doing a comeback of sorts with this film. About her role, the actor said, "To play her is a great honour. She is a legendary figure, no matter how forward we go, or whatever, her name would always be remembered, she would always be tagged as a legendary actor".
Paresh Rawal as Sunil Dutt
Sanjay Dutt's father and a revered actor himself, Sunil Dutt will be portrayed by another gem of an actor, Paresh Rawal, on screen.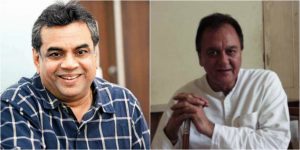 Sonam Kapoor as Tina Munim
As per reports the Neerja actress has been approached to play Tina Munim in the biopic. There were rumors of a love story brewing between Munim and Dutt on the sets of Rocky. Sources say that Sonam's role will be an amalgamation of different women the Munnabhai actor dated in 80's and 90's.
Dia Mirza as Manyata Dutt
At the Literature Fest held in Jaipur, director Rajkumar Hirani said that Dia Mirza is doing the role of Manyata.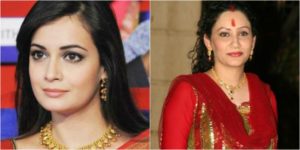 Anushka Sharma as Satish Maneshinde
Satish Maneshinde was Sanjay Dut's lawyer in the 1993 bomb blast case. Anushka Sharma will reportedly don the black robe for his role.
The film is expected to release on Christmas this year.
Comments