Daddy looks like the best performance of Arjun Rampal till date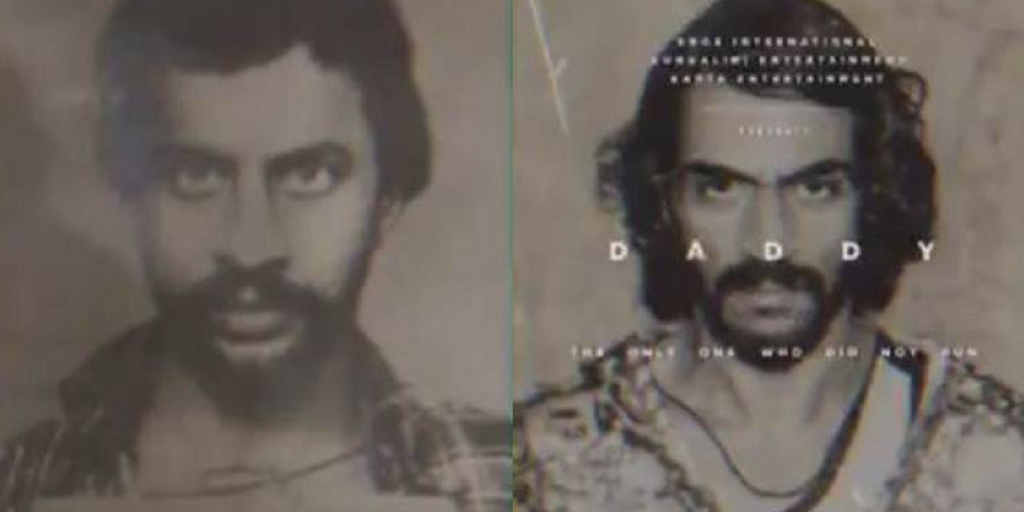 The trailer of Arjun Rampal starrer 'Daddy' is out. The movie will release on 21st July and will feature the dashing Arjun Rampal in a lead role after a long time. The movie is inspired by real-life incidents and is a semi-autobiographical account of Bombay gangster turned politician Arun Gawli who even contested elections from jail.
Arjun Rampal plays the role of the underworld don Gawli who was a respected figure in his neighborhood of Daghdi and had many supporters.
The trailer starts in the era of 1970s when Bombay witnessed lockdown of many textile mills and strikes by the workers. After the loss of employment and livelihood, many of the former slum dwelling workers took to petty crimes and a few of them to more deadly one's like weapons smuggling, ransom etc.
The trailer traces the fortunes of Arun Gawli from a textile mill worker to a street ruffian to a leader of a small-time BRA (Babu, Rama, and Arun) gang to a dreaded Bombay gangster and an influential local politician who was brought to the book after his decades-old records were investigated.
Arjun Rampal has slimmed down for the role of Gawli and is seen speaking in a Marathi lingo. His appearance and acting are sombre.
Comments