5 places in Delhi-NCR that serve WOW waffles
Embark on a Waffle-ful journey now!
Updated on March 18th, 2020
To sin is to never devour luscious waffles laden with maple syrup and served with a dollop full of ice-cream. If you like your stuff savory you could look forward to rashers of lean bacon topped up with a generous helping of cheese. Whatever you taste-buds crave for, we are here with a list of joints and cafes where you could stop over for your type of waffles!
Wafflesome
Great things come in small packages. Wafflesome is a cute little outlet in Greater Kailash I serving perfectly crispy waffles. Soak in the aroma of freshly baked sugary delights and revel in an ecstatic delight with every bite you take! They have a small menu but each item is worth giving a try. We highly recommend their Blueberry Waffles and Nutella and Crushed Nuts topped with Maple Syrup.
Price: Approximately 250 for two people
Where: M-69, Ground Floor, Greater Kailash (GK) 1, New Delhi
How to Reach: Nearest Metro Station is Kailash Colony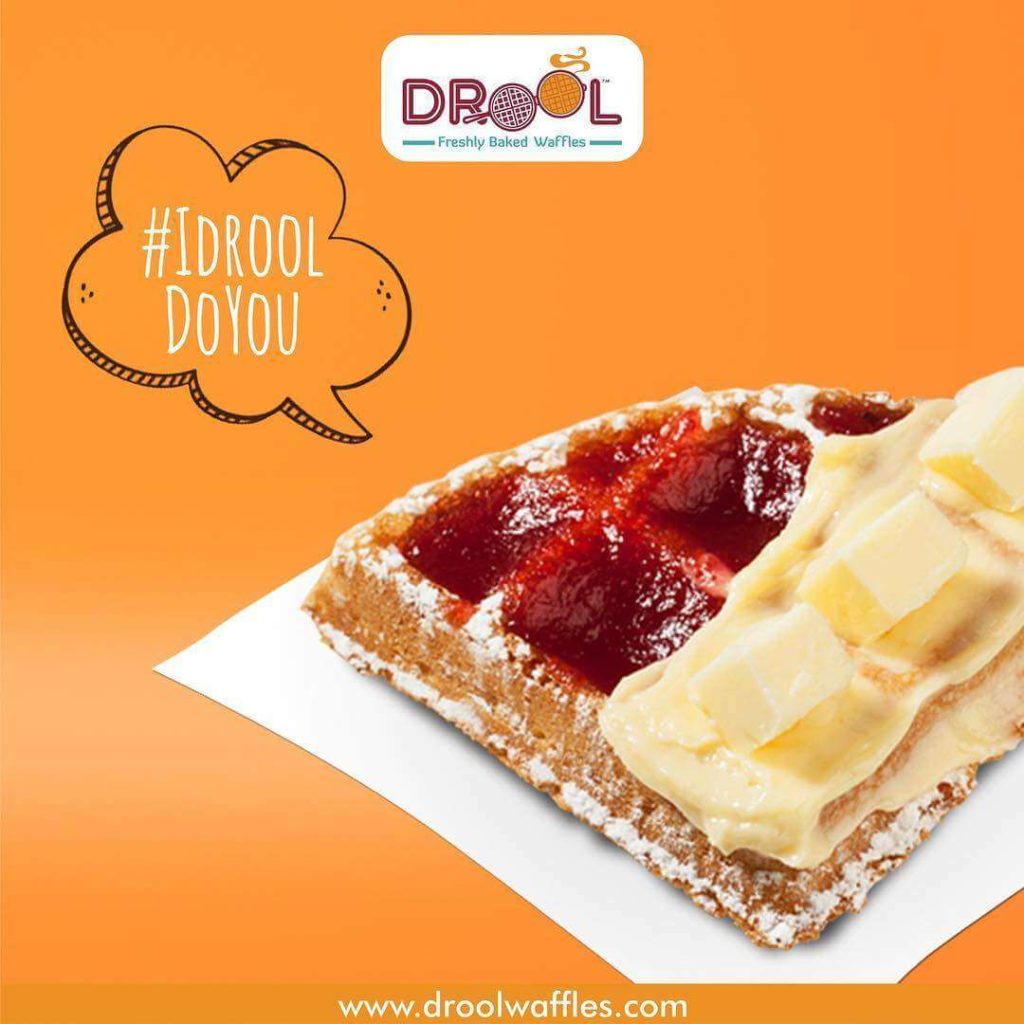 Drool Waffles
This one is for all those who like to spice things up a little bit. Their innovative menu will be quick to catch your attention – thanks to a quirky mix of savory and health-conscious picks. The Winnie Pooh, endowed with honey, colorful vermicelli and milk cream is a healthy alternative to a crowd of syrupy waffles. The Angry Barking Dog Waffle is a spiced up variant of the good ol' waffle. It has soy sausages and is topped with the traditional American Hot Dog seasoning.
Price: Approximately 300 for 2 people
Where: My Square Food Court, 2nd Floor, Select Citywalk Mall, Saket, New Delhi
How to Reach: Nearest Metro Station is Saket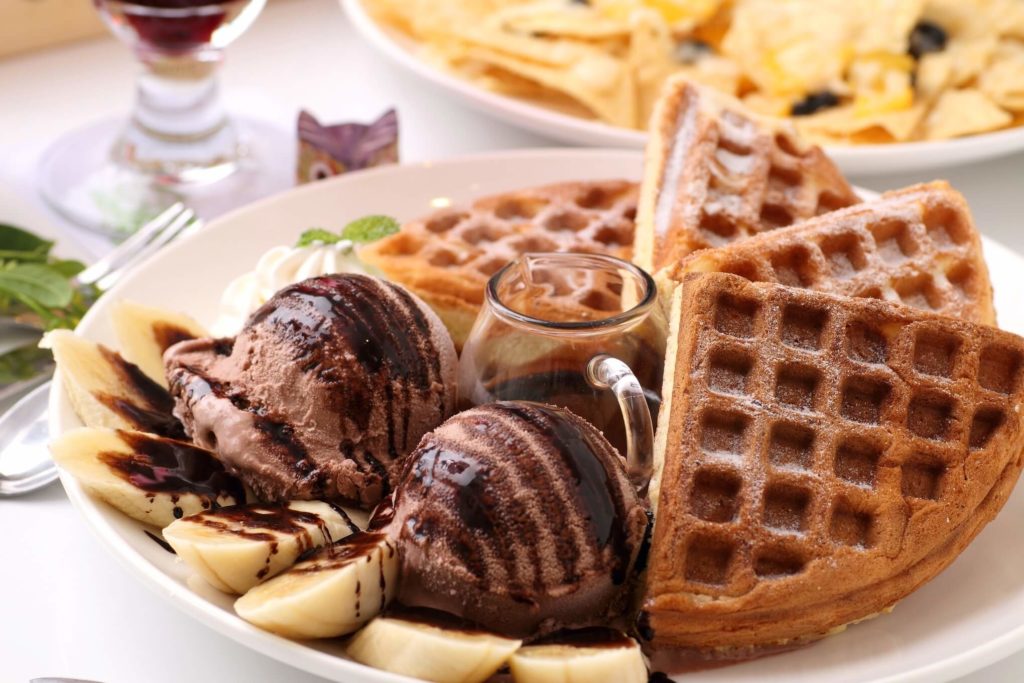 Theo's
The word Theo's in Greek translates into 'Food for the Gods'.  That's exactly how they function. Their food is a virtual stairway to heaven. Their freshly out of the oven waffles served along with generous quantities of ice-cream is a sure shot way of letting your taste buds experience the best ever culinary delight. Keep it sweet and simple. Order their Plain Waffles with Ice Cream and Fruit and attain sweet nirvana.
Price: Approximately 400 for two people
Where: Dynamic House, Main Dadri Road, Near HP Petrol Pump, Sector 41, Noida
How to Reach: Nearest Metro Station is Noida City Centre.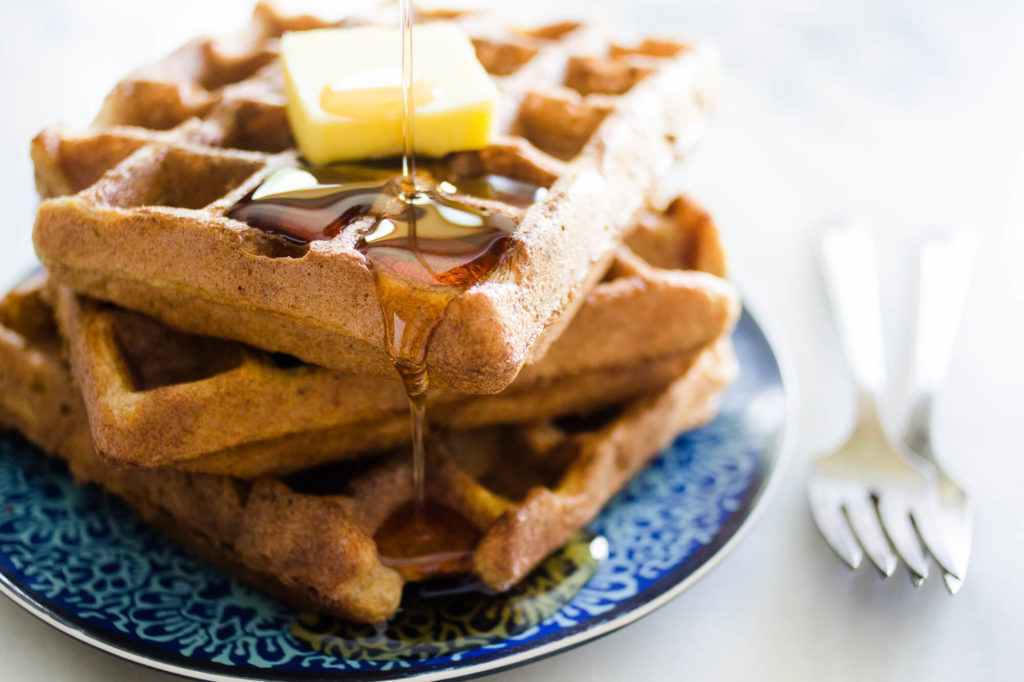 Smokehouse Deli
Each one of us has a story to tell. Unleash yours when you visit the Smokehouse Deli. Each wall is adorned with tiny QR codes – which you can scan on your phone to be part of an amusing account of the experiences, events or people that surround us. There are also instances of some sublime paraphernalia that excite you with an inimitable charm of their own. Their Blueberry Pancakes are a must have!
Price: 500 approximately for two people
Where: Multiple outlets in Delhi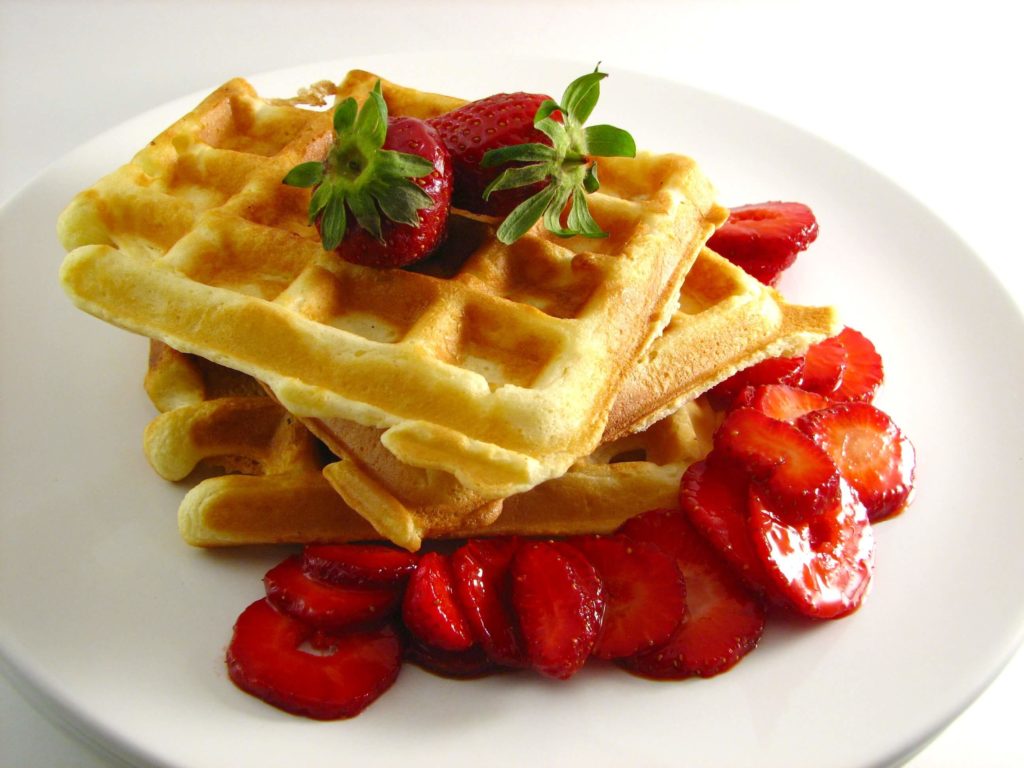 Rose Café
A quaint outlet in Saket wearing Victorian-era elegance, Rose Café floors you with vintage handmade menus. It is a pretty outlet, to say the least! Their Fluffy Waffles accompanied with Strawberry Butter is the closest you could get to fulfill the choicest of your sweet tooth fantasies. You have an option of adding chocolate fudge, seasonal fruits or even ice-cream to your waffles – A fulfilling meal, guaranteed!
Price: 600 approximately for two people
Where: Westend Marg, Saiyad Ul Ajaib Extension, Behind Saket Metro Station, New Delhi, Delhi 110030
How to Reach: Nearest Metro Station is Saket
We hope you embark on a Waffle-ful journey really soon. 
Comments