Kota Factory Is TVF's Best Creation Since Pitchers
Kota factory is funny and a fresh take on how students cope in the highly competitive and sometimes heartbreaking environment of Kota.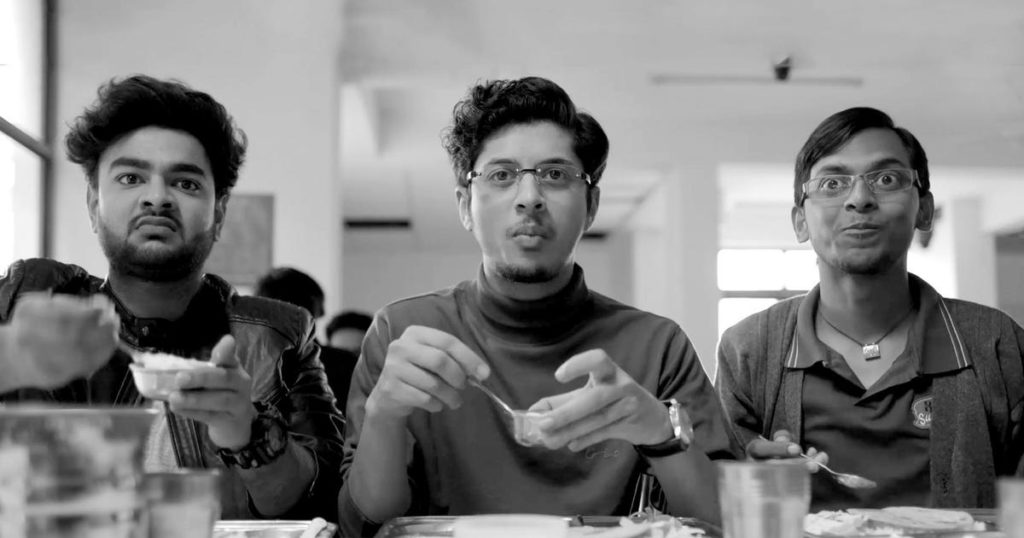 Getting into an IIT is the dream of every student. But due to very few seats, only the best of best manage to take admission in an IIT college. Fierce competition among students has watered the mushrooming of coaching institutes all over India. The small town of Rajasthan, Kota has become the mecca of IIT coaching. Every year lakhs of students migrate to Kota in the hope of studying under the guidance of best teachers to crack IIT-JEE exam.
TVF's show, Kota Factory is the story of Vaibhav Pandey who has managed to score above 90 percent in 10th board exams but has failed to get admission in the top coaching institute of Kota – Maheshwari Classes. But determined to crack IIT-JEE, he takes admission in a slightly inferior institute – Prodigy Classes.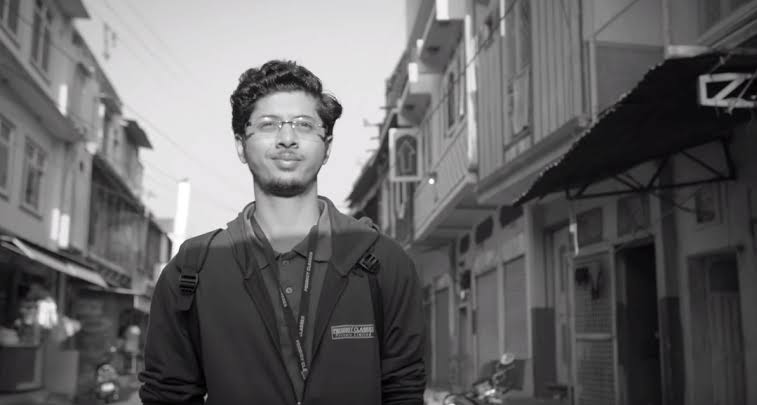 But as the story evolves, you will know that the show is neither about how Vaibhav cracks IIT despite several hurdles nor how he fails miserably. It is also not a commentary on how coaching has become an industry and fleecing large sums of money from students.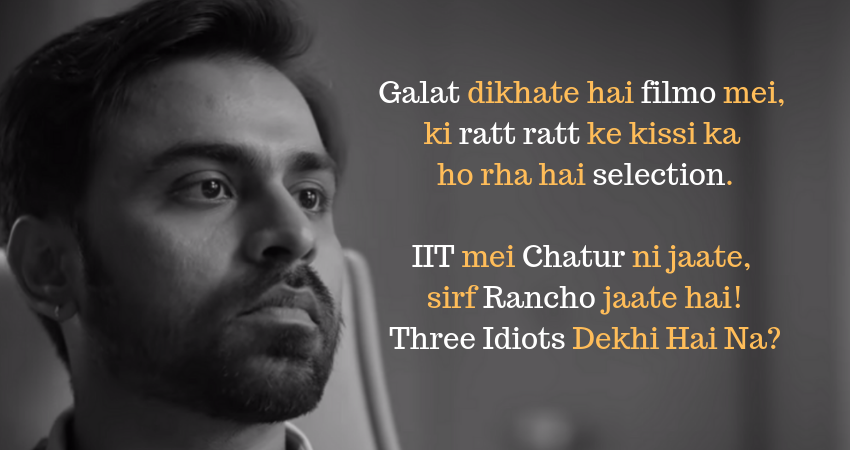 Kota factory is about how a normal student is left to face all the problems on his own. And that too, in a new city. It talks about how you can get constipated by replacing your shitty mess food with 10 Rs patties. It talks about how your landlord threatens to increase the rent by a few hundred bucks if you forget to leave the fan on in your absence.
Created by Saurabh Khanna, Kota Factory is a fresh take on how students learn to live life from each other. How you befriend complete strangers and learn some of the biggest life lessons. This tragicomedy has portrayed that there is still hope in our corporatized education system in the form of Jeetu Bhaiya (Jeetendra Kumar) who is always ready to help and guide his students in any way.
The larger than life character of Jeetu Bhaiya is refreshing and gives hope to every student who is relying on their teacher for everything. Writers Abhishek Yadav and Himanshu Chouhan have embedded every detail of the city and student's lives to make the show real. And director Raghav Subbu has let the observational comedy flow seamlessly.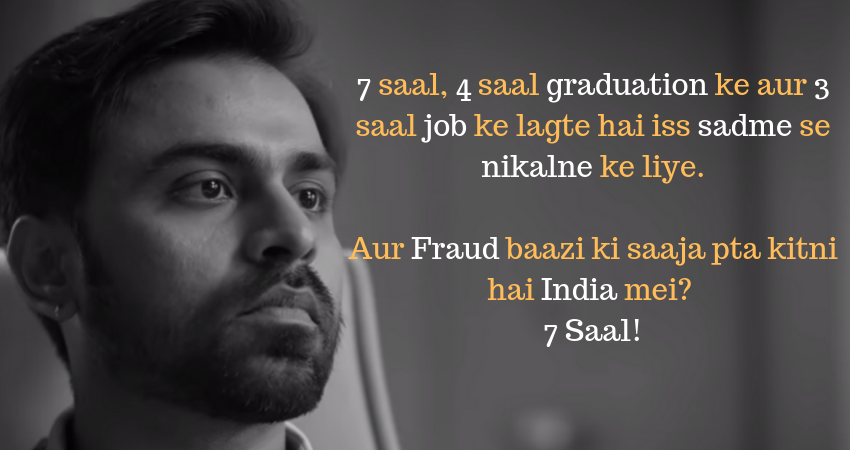 Vaibhav's friends Meena (Ranjan Raj), Uday (Alam Khan) and Shivangi (Ahsaas Channa) deliver outstanding performances. Specially Meena, who has come from a very humble background and is watching several things for the first time. Like in the last episode, when Vaibhav buys a cake for his crush Vartika (Revathi Pillai) to celebrate the success of an exam; Meena asks "You rich guys buy cakes even when there isn't a birthday?"
As the story evolves, Vaibhav's failure will make you sad and his success will cheer you up. In the last episode titled Overhaul, you will end filling dialogues automatically in the silent moments of Vaibhav's scenes.
All the character have completely blended in the city of Kota. It will go straight into the heart of people who are or have been to Kota but others will not get disappointed as well. Kota factory is funny and a fresh take on how students cope in the highly competitive and sometimes heartbreaking environment of Kota.
Comments