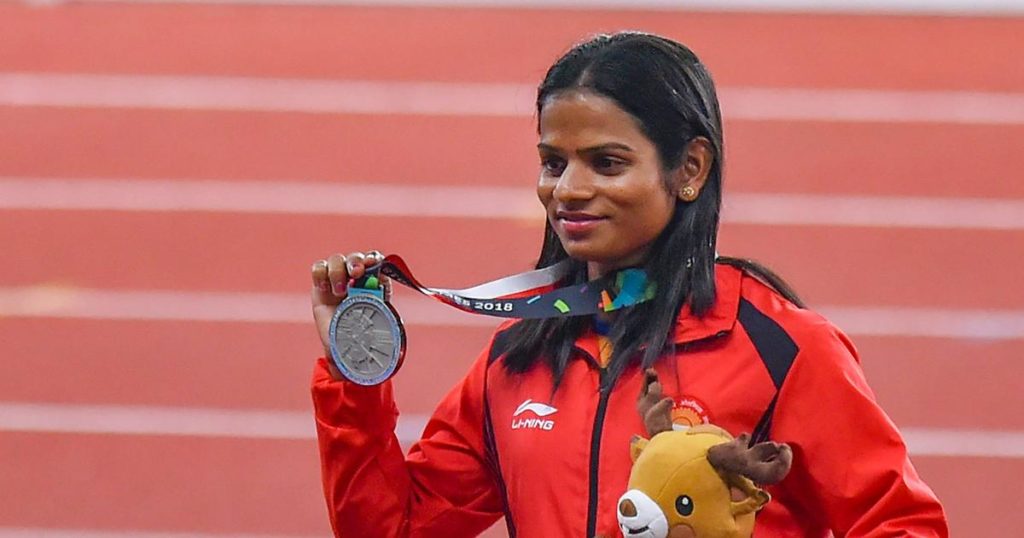 Ace sprinter Dutee Chand has revealed that she is in a same-sex relationship. She said that she is seeing a woman she has now known for several years. After this, she has become the first superstar from the sports fraternity to acknowledge her sexuality publicly. Her partner belongs from her hometown Chaka Gopalpur in Orissa.
Dutee has refused to mention the identity of her partner to safeguard her privacy.
"I have found someone who is my soulmate. I believe everyone should have the freedom to be with whoever they decide they want to be with. I have always supported the rights of those who want to be in a same-sex relationship. It is an individual person's choice. Currently, my focus is on the World Championships and the Olympic Games but in the future I would like to settle down with her," Dutee told The Sunday Express.
Dutee Chand was encouraged to reveal her sexuality after the historic supreme court judgment which decriminalized 158-year-old draconian law under Section 377 of Indian Penal Code (IPC). Earlier, under section 377, it was illegal to have same-sex intercourse. She also added that she wanted to be with someone who supports in her sporting endeavors and at the personal front as well.
Dutee brought two silver medals for India in 2018 Asian Games by finishing second in 100m and 200m final events.
Dutee is also known for winning a long legal battle against IAAF for having hyperandrogenism or elevated levels of male sex hormones. She was dropped from Indian squad of Glasgow Commonwealth Games after the test revealed that she fouled testosterone-cap rules.
The IAAF stated that the rules were important to ensure a level playing field among female athletes. But Chand fought against the rule and idea to go invasive surgery or hormone therapy to lower down her testosterone levels. In 2018, she won the court appeal against IAAF and was cleared to compete in the world events.
Comments