How to keep your skin soft during winters? Try these home remedies
The spine-chilling winter season has arrived across the globe and so is the dryness and itchiness of the skin. Our dependency on moisturizers and beauty creams increases substantially during winters. We often ignore the goodness of home remedies and few small tricks which could help in keeping the skin soft and glowing throughout the cold weather. So, how to keep your skin soft during winters? These basic and easy-to-do remedies can help your skin stay hydrated and soft without relying much on expensive cosmetic products.
#1 Exfoliate
Exfoliate dry skin of our body with a gentle body scrub to keep the skin layer soft and fresh. Do it at least twice or thrice a week.
#2 Don't Take Long Baths
Keep your exposure to water and air to a minimum during winters. Hence, try to take short baths in a lukewarm water as water at a hotter temperature will rip off all the moisture from your skin.
#3 Use Natural Moisturisers
A quick visit to the kitchen can help you keep your skin perfectly moisturized in a natural way. Butter, milk, honey, and yogurt contain perfect hydrating and moisturizing agents for your skin.
#4 Stay Hydrated
Winters suck out the moisture from your body. Drink at least three liters of water (even when you don't feel thirsty) in a day to keep your body hydrated.
#5 Use Glycerine
Glycerine is one of the most effective things to apply in winters for a soft and moisturized skin. Wash your face, dry it with a towel and apply glycerine for a glowing skin.
#6 Use Fruits As Facepack
Facepacks including papaya, milk and almond and avocado and honey face pack can help your skin look beautiful and soft during winters.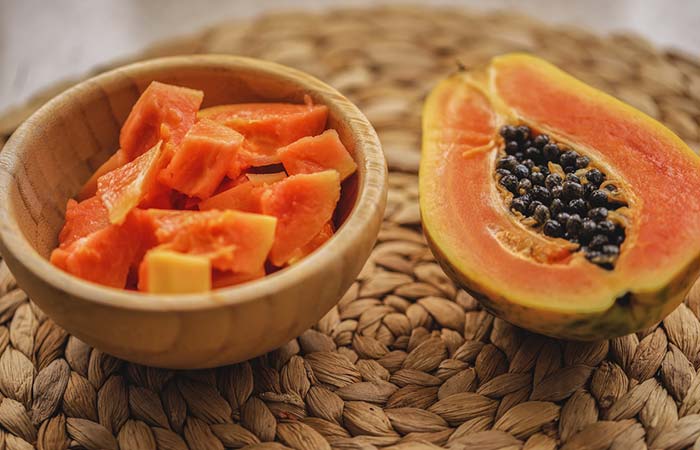 Comments