10 Ways to Protect Your Smartphones from Hackers & Intruders
Smartphones have become our quintessential tools of survival. From morning to evening, from evening to night – everything that is a part of our daily routine is culminated through a smartphone. When you go out for jogging, you track your calories with a fitness app on your smartphone while listening to that groovy running mix. You are at work – you create, share and edit files on your smartphone. You reach home tired and are in no mood to cook. You order with online food ordering apps on your phone.
This hugely utilitarian device has in it, everything you would need to go through your day. But it also stores your personal information, passwords and other details that you would rather keep to yourself. Important question, how to make sure this information does not fall into unwanted hands?
We answer it by rounding up 10 ways on how you could protect your smartphone
1. PIN means no pain
Adding a pin or a password o your smartphones is like adding a security layer on to it. You are keeping it safe from obnoxious intruders. If you are bad at remembering passwords, try a pattern instead.
2. Get Google Authenticator
Google Authenticator is an easy way to add a double layer of security on to your phone. Google's app enables two step authentications, hence enhancing your phone's cover. The best part about this app is that it works offline and on some non-Google products as well.
3. Try saying a No
Many people tend to save their passwords while transacting on online sites and services without understanding the possible repercussions of the same. So, avoid saving passwords for services especially related to banking and services.
4. Put a lock on individual apps
Just locking your smartphone's keypad is not enough. If you are using mobile wallets or banking apps, it is advisable to secure them with individual pin or pattern. Some apps like PayTM come with a built in app locking function. You can also explore third party security apps on the app store to see how they could help you in securing individual apps on your phone better.
5. Set up Android Device Manager
Setting up Android Device Manager will let you locate your device if it is stolen or misplaced. It can also help you restore factory settings on your phone if you happen to misplace it, provided it is configured properly beforehand.  It can prove to be a potent way of handling any probable misuse of sensitive information.
6. App Permission

App permissions are important. When you are installing an app from Google Play Store, a pop-up will appear asking you if it is okay for the app to access certain information on your device. Go through the permissions carefully and deny all that is unnecessary or intrusive. For example, an alarm app doesn't need to read your text messages.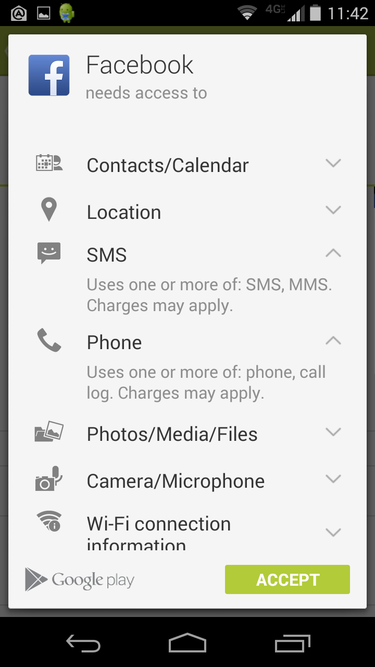 7. Download apps from trusted sources
View before you do – yes, that one policy works in most case scenarios in life including that of your smartphone. Before you download an app, check its review, ratings and privacy policy. Avoid meandering into untrusted sources and risking your phone's security.
8. Back up your data
Always make sure that your phone's data is backed up in safe havens. Try connecting to a cloud network so that you can automatically back up data and encrypt it as well. If you have trust issues with cloud storage, make sure to connect to PC or MAC to sync photos, images, videos on a regular basis.
9. Secure your network
When you are using internet banking or working on a confidential piece of information, try and avoid using public WiFi networks. The others who are sharing the WiFi connection could sniff out information and pocket in the sensitive information easily.
10. Avoid rooting your phone
Jailbreak for iPhone, rooting for Android – both should be a strict no-no if you are concerned about your phone's privacy. These processes bypass your device's manufacturers way of setting up security mechanisms in order to better protect your data.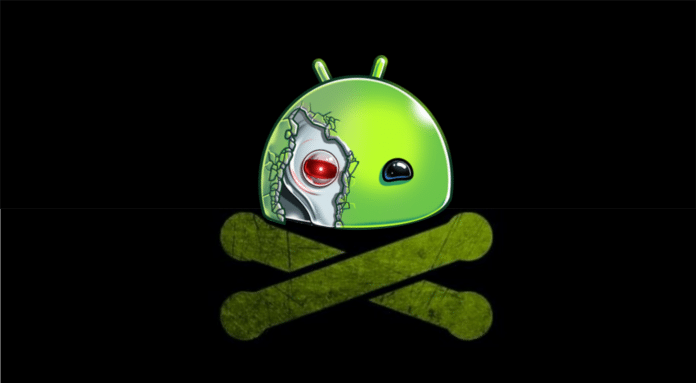 Comments