The iconic post WWII statue of a kissing sailor spray painted with "MeToo"
The statue is situated in Sarasota, Florida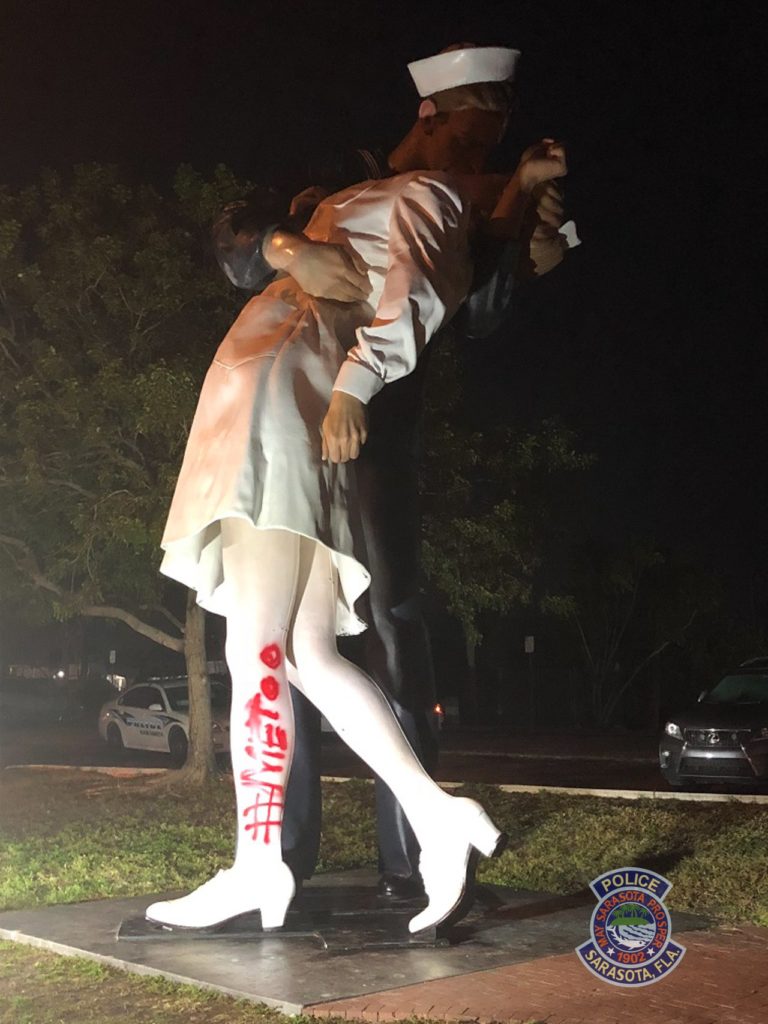 The iconic statue showing a US sailor kissing a woman after World War II has been vandalized with graffiti reading, "MeToo". The incident happened a day after the death of the sailer depicted in the picture, George Mendonsa.
The statue, "Unconditional Surrender" in Sarasota, Florida was sprayed with red paint. The damage caused by this act of vandalism is estimated to be $1,000 due to the large area of the statue the graffiti has covered. The statue, which resonates the joy of US defeating Japan in World War II for many has been shrouded with questions of sexual assault, in recent years. With the #MeToo movement focusing attention on widespread instances of sexual assault across the world, this historic moment has also been put under the scanner.
In a 2005 interview for the Veteran's History Project, the girl kissed in the picture, Greta Zimmer Friedman said that the kiss happened against her choice, and Mendonsa actually "grabbed" her. However, she also mentioned in the interview that the kiss was a "jubilant act" and "it was just an event of 'thank god the war is over".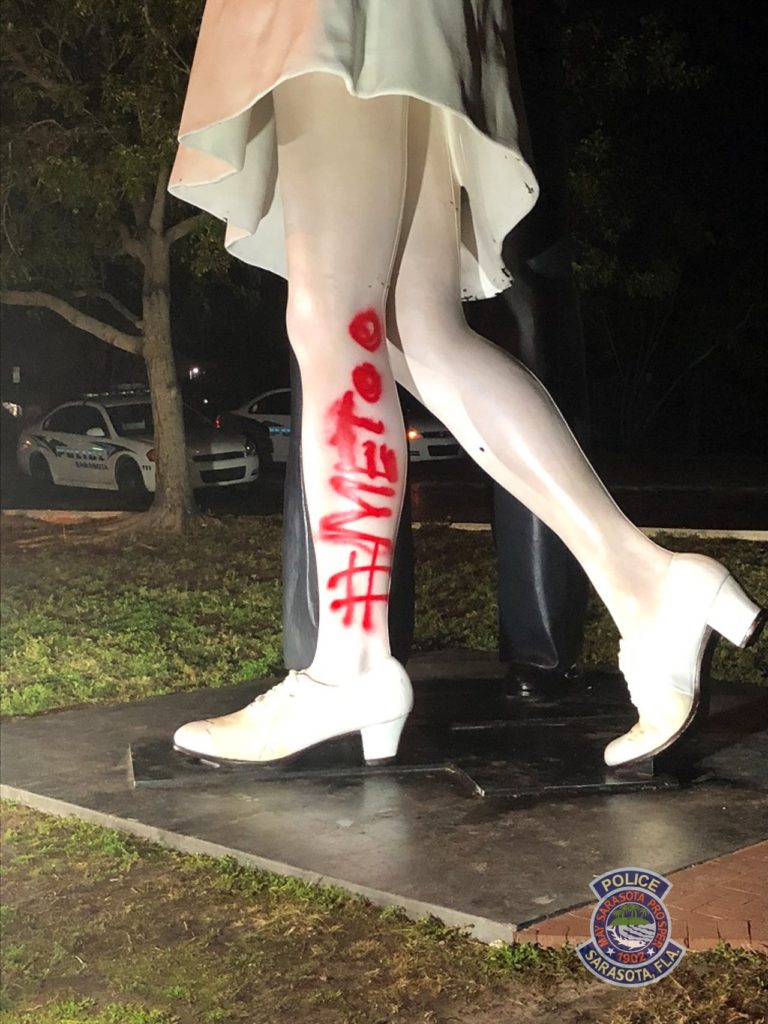 After Ms. Zimmer's death in 2016, her son, in an interview to the New York Times said that she didn't view the kiss negatively.
The images of the vandalism were shared by the Sarasota's police department, which led to varied responses, some of those supporting the act and others vehemently disapproving it.
In the latest update by the police department, it was reported that the graffiti has been removed from the statue.
Comments