Vikram Chandra launches Editor Ji; an AI-powered mobile app to simplify your news feed credibly
It is a smartphone-based video news platform which leverages Artificial Intelligence (AI) to deliver personalized newscast to users.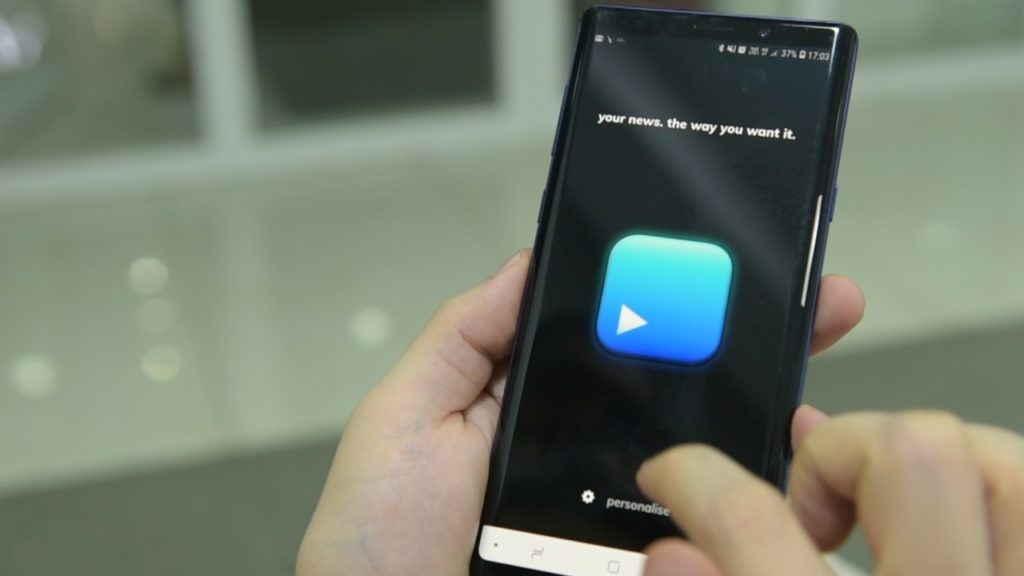 Former CEO of NDTV and globally acclaimed journalist Vikram Chandra is now the founder of news app Editor Ji. It is a smartphone-based video news platform which leverages Artificial Intelligence (AI) to deliver personalized newscast to users. Users also get the flexibility to switch off the AI mode and use the application on manual mode for greater control.
How Editor Ji Works?
AI algorithm of Editor Ji sifts and consolidates news videos from all 'credible sources' and presents them under a single platform. The news videos covered by the app are from all genres and topics including politics, sports, business, technology, entertainment and lifestyle among others. You can personalize the content on the home screen which you want to see. Aside, users can also control the number of videos they want to see from different news categories. Users can also edit the newscast by skipping, deleting, editing and changing the order of stories. One of the unique features of Editor Ji is that the users can record their own opinion and post on the newscast. They can also share the video with anyone.
The mobile application can also work offline with automatic download capability of the news videos for offline viewing.
At present, the total video showing capability of the application is capped at 100 videos per day. The number is likely to rise as more and more content providers ink the collaboration with Editor Ji. The app is available in Hindi and English with plans to cover more Indian languages in the future. It can be downloaded for free from Android and iOS stores.
Hello World! editor ji is here. Get the latest news in video with just a tap. Watch, swipe, edit and share.

Download the app on your phone today.
Android: https://t.co/y4eCtT7ZG8
App Store: https://t.co/bl2I0CdnRm pic.twitter.com/o7hv55yC27

— editorji (@editorji) September 25, 2018
Why Editor Ji is a Revolutionary Idea?
We are living in the times of social media where the line between credible and fake news is blurring continuously. The credibility of published content is constantly deteriorating and there is no structured platform where users can find credible news in video format. Editor Ji is poised to solve this problem by weeding out the fake from the news.
It will also get the first mover's advantage in the media industry where users are seriously searching for credible news in AV format on a single and user-friendly platform. Editor Ji is surely going to attract people who are drifting away from mainstream television news and want to consume personalized, customizable and credible content.
Comments