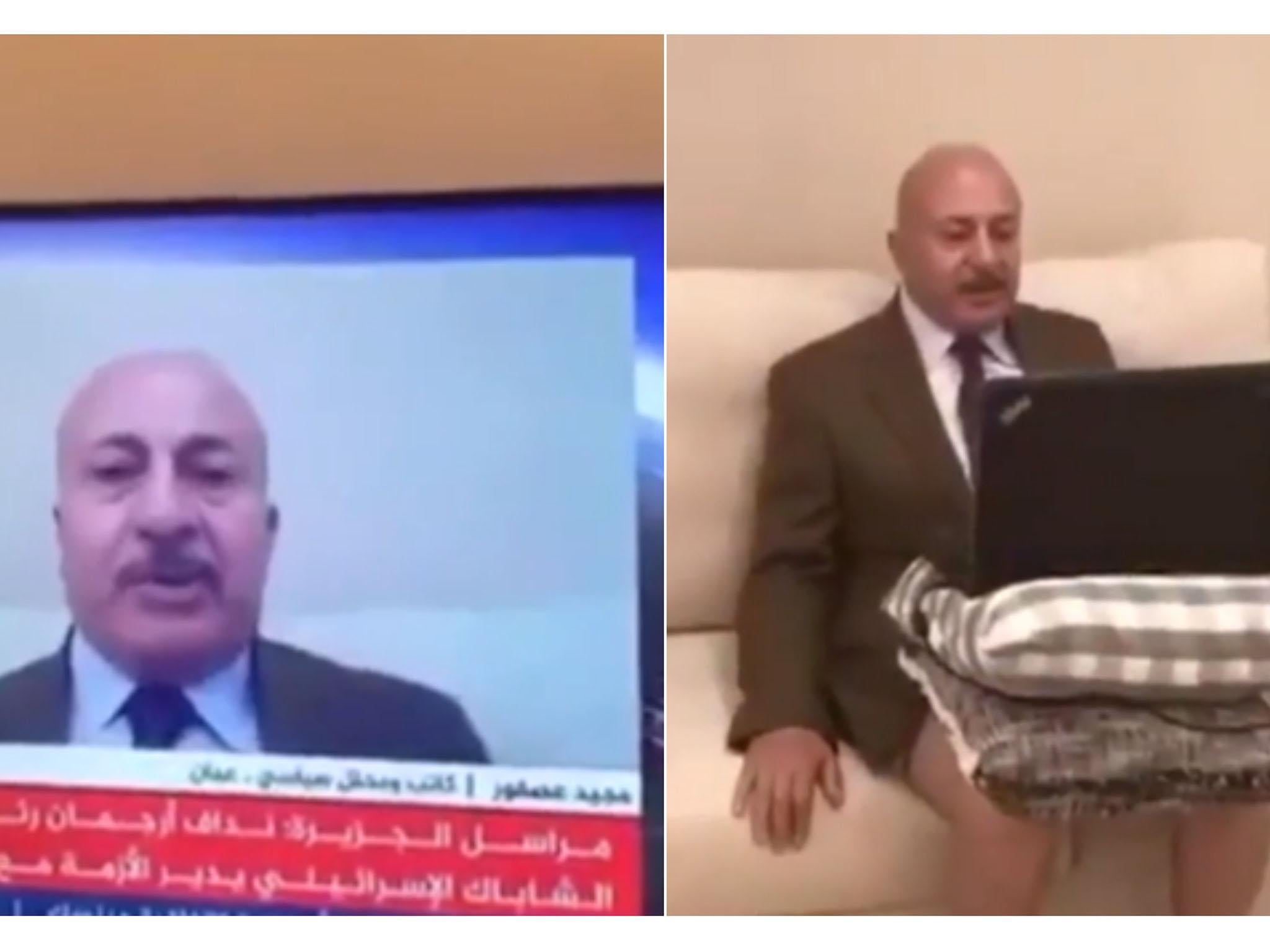 Many a time we commit gaffes which are damn hilarious and leave others bursting in peals of laughter. It happens when we unintentionally forget something, blabber something weird or do some awkward stuff.
Almost something similar happened with Majid Asfour, a Jordanian political commentator. Mr Asfour was speaking to the Arab channel Al Jazeera when his son filmed a 12 seconds behind-the-scenes video.
The clip shows Mr Asfour wearing a white shirt, a coat and a tie. But his trousers were conspicuously missing!
In the clip, he is seen keeping two pillows on his lap and laptop on it. Only his upper body was visible on the live streaming TV.
The clip was filmed by the son of Mr Asfour who forwarded it to his friends and since then it has gone viral on Twitter.
Mr Asfour said to the Jordan Times "The temperature in Amman was above 30 degrees Celcius and I was at home, so I decided to wear a jacket, a shirt and go on air like this."
He also said in jest that he has been a journalist and a political commentator since many years, but this is the first time he has garnered so much attention.
https://www.youtube.com/watch?v=-3V6wzN2eOo
Comments