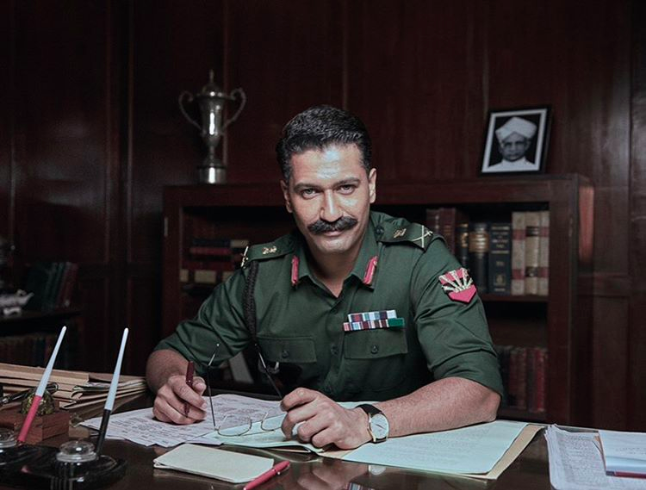 After the blockbuster success of Uri, Vicky Kaushal has entered the main leagues of Bollywood. His soldier avatar in the war movie brought him a lot of accolades and love from all over the country. Now Vicky Kaushal is all set to play the most decorated and celebrated soldier in the history of India. Vicky Kaushal is playing the role of the first Field Marshal of India Sam Manekshaw.
Vicky released the first look of his upcoming movie on his Instagram handle. He is sporting a mustache and dressed in a uniform. Looking unrecognizable in his new look, Vicky posted a heartwarming note on Instagram.
"I feel honoured, emotional and proud of getting a chance to unfold the journey of this fearless patriot, the swashbuckling general, the first Field Marshal of India- Sam Manekshaw. Remembering him on his death anniversary today and embracing the new beginnings with Meghna Gulzar and Ronnie Screwvala."
The first look of the film has been released on the death anniversary of Sam Manekshaw. Director of the movie Meghna Gulzar wrote: "A soldier's soldier. A gentleman's gentleman. In remembrance, on the death anniversary of Field Marshal Sam Manekshaw. It is my honor to tell the story of one of India's greatest war heroes, with Vicky Kaushal essaying the historic man."
In an interview to PTI, she added: "The film on Field Marshal Manekshaw is not a biopic. I'm looking at the man, his life and his times. I'm way over my head over here (the story)," she said.
Comments