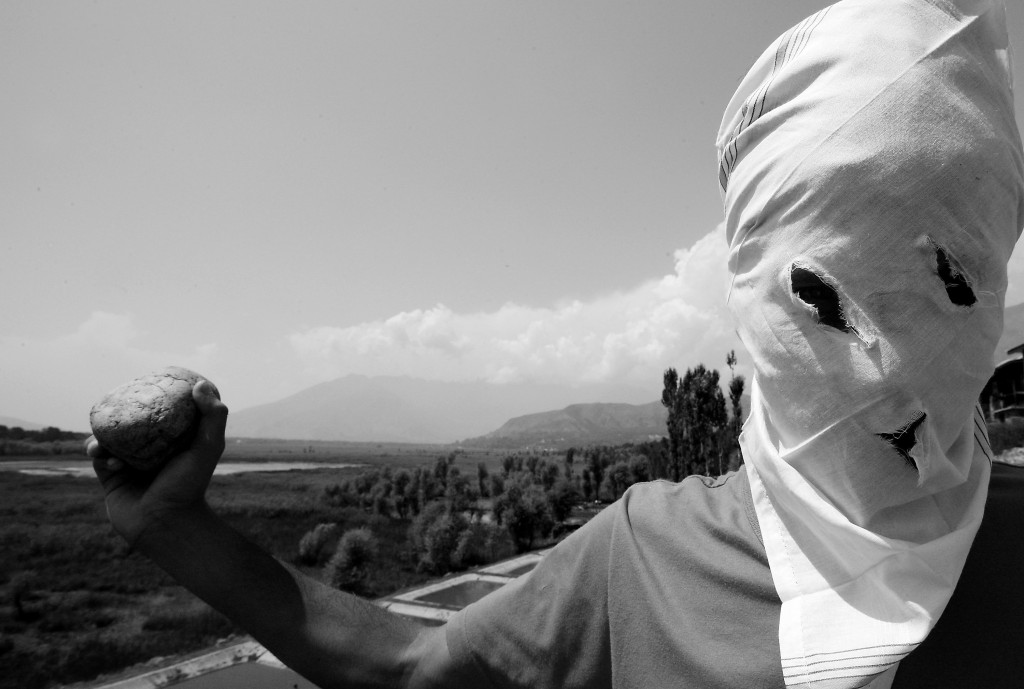 Kashmir is a festering conflict and an apple of discord between India and Pakistan since 1947. But the situation exacerbated after late 1980s when Pakistan started arming, funding and sponsoring cross-border jihadism. Kashmiri youth crossed the LOC to receive militant training in terror camps based in POK (Pakistan occupied Kashmir), and returned as an automatic assault rifle and hand grenade armed militants.
During the same time, the tiny minority of Kashmiri Pandits living in the valley were forced to flee their historic homeland. This was the biggest exodus in India since independence. Since then, the gradual Islamization and distrust for India has seeped into the conscience of the valley.
Kashmiriyat died the day minority Hindus and pro India Muslims were terrorized and asked to flee or face death. The vibrant Sufi traditions of the valley have insidiously been replaced by highly orthodox and rigid Salafi Islam. Diktats for compulsorily wearing Burka and calls for establishment of Islamic Caliphate are as common there, as stone pelting and anti-India sloganeering during protests and blockades.
Apart from jihadist groups, there are pro Pakistan separatist leaders like Geelani and the mainstream Kashmiri political parties who vacillate like a pendulum between soft separatism and pro India, depending on whether they are in power or in opposition.
At the forefront of armed jihadism in Kashmir is Hizbul Mujahideen whose Kashmir commander Burhan Wani was killed in an encounter by the Army last year. Burhan Wani's death lead to a curfew in Kashmir and the valley erupted in protests. Kashmir was on the boil for more than 5 months and internet connection was cut off.
In Delhi, many sympathizers of Kashmiri separatism not only whitewash the inherently Islamo-supremacist character of the movement, but also valourised jihadist Burhan Wani as a freedom fighter and people's resistance warrior.
Nothing can be a bigger irony. Zakir Rashid Bhat, the new Kashmir Hizbul Mujahideen commander, explicitly said that Kashmiri Azadi movement is first and foremost about Islam. Stone pelting is for Islam. Picking up arms against the state is for Islam. He called both nationalism and democracy as against the principles of Islam.
This is straight from the horse's mouth. I wonder what new apologia would cheerleaders of Kashmiri separatists dish out. It would be interesting to see them in ad nauseum whataboutery and digression mode. Somersaults galore.
Comments