TrickPics | Take your sexting game to another level
Sexting is something which everyone does but very few admit. Taking the cues from this popular personal habit, world's most popular porn website Pornhub has launched TrickPics app to safely send nudes.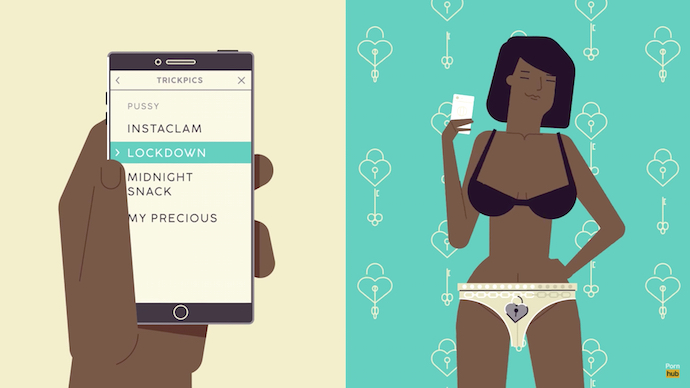 The application is equipped with Snapchat like filters to turn dirty NSFW selfies into totally SFW nude pics. The 'Snapchat for nudes' is available for free on iTunes App store and Google Play. TrickPics allows the user to cover their genitalia with different stickers and graphic animations. Trouser snake and dick in a box for males and lockdown and knock knockers for the girls are some of the filters you can use to make your nudes 'safer'. Presently it offers 15 filters to choose from but Pornhub is working to increase these filters to increase the fun quotient.
"Selfies have become a popular form of self-expression [in] today's society. They are essentially the self-portrait of the digital age, capturing individuals in all their glory. There's an assortment of poses that are now synonymous with the selfie, especially those that serve our vanity—you have duck face, the bathroom pose, the obligatory gym pic, and, whether or not many of us want to admit it, the nude selfie." Pornhub Vice President Corey Price said in a statement.
"We are proud to announce our brand new app that provides graphic animation which overlays an image's NSFW components to create a SFW, shareable image. Our fans can now share sexy pics with a twist, in a fun way that evokes their creativity," he added.
Comments