Every day is the day of wishing to go outdoors and explore the hidden gems of nature. As soon as, we manage to get leaves and arrange the desired budget, a ring of several getaway destinations starts circling around your head. Today is a special day for everyone from a regular wanderer to a fellow who has a long bucket list of favorite destinations but still waiting to tick the first off. On this World Tourism Day that is celebrating the theme of 'Sustainable Tourism', let's try to be a better traveler from now on by contributing our bit to this path-breaking idea of sustainable tourism.
The simple concept is to travel without harming the integrity of the place, cultural practices, and inhabitants. Sustained or ecotourism is everything about enjoying our trips while also contributing to the cultural history and economy of the place. You can also be a part of this campaign, without doing anything different, all you have to do is to plan more wisely and thoughtfully whenever you pack your bags for a trip.
Plan A Little Different: When you plan your next trip, make sure that you sign up for a more authentic local experience of the place. There are many destinations which support a fully sustainable tourism in collaboration with state government. For example, on your next trip to Uttarakhand, you can visit the Goat Village, an electricity-free place of earthen houses to enjoy your trip just like a local dweller while supporting responsible tourism simultaneously. Read and research about any place beforehand to know more about the wildlife and cultural practice, so that you never be an obstacle in form of a tourist.
Source
Pack A Couple Of Useful Things: Change literally always starts from you. A simple effort made on personal level causes a big change as a whole. While you can easily make informed decisions to support the cultural heritage of the place and the local economy, you can be a responsible citizen by just packing few useful things with you. Carry a bin bag with you so that you can bring back the dry waste with you to your hotel and dispose of it safely. Also, avoid smoking when you are trailing in a forest or wild atmosphere for the safety of animals and nature as well and the cleanliness of environs.
Be A Traveler, Not A Tourist: You can become a responsible tourist only if you give back similarly as you take from nature. Your simple efforts and choice of expenditure can make a big difference in the life of locals. For example, Himachal government has taken an initiative to promote the homestays for helping the local communities to get benefitted economically. The 'Home Stay' scheme is designed with an intention to provide the tourists with a unique staying experience in the less crowded areas with budget-friendly facilities of clean accommodation and hygienic food. So, on your next visit, you can pick up a cozy homestay rather than be staying in a high-end resort.
Leave Only Footprints And Beautiful Memories Behind: There is always an ethical code when you are traveling to natural places like hills and beaches. It is not written in the bold letters on the walls, you have to be sincere yourself. Be nice and don't indulge in any activities that are not socially accepted. Whatever you do must remain under the social and legal boundaries. So, just carry nothing more than an intention of having a gratifying experience while making beautiful memories and leaving only your footprints behind.
Every little effort amounts to a big change. With a consciousness of non-invasive tourism, let's be a part of this chain of eco-tourism leaving only positive footprints behind.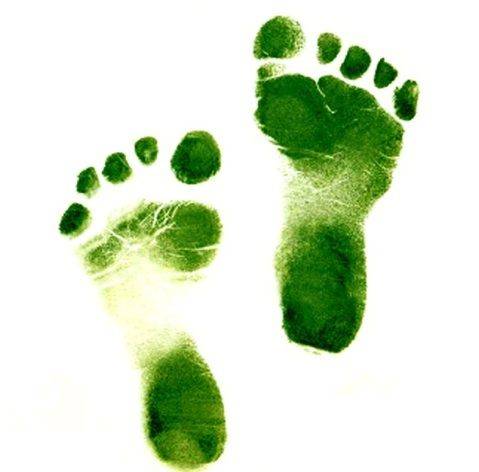 Source
Comments