The lives of our brave soldiers on the borders and in inhospitable terrains is very difficult. They have to face adverse situations, extreme weather, the threat of enemy fire, internal turbulence, and also they stay away from their families at stretch for months. Soldiers go through a lot of stress and they have to cope up with it alone because their families are far away. The families also miss the soldier immensely, pray for his well-being and hope that he is perfectly fine. The realization of an untimely casualty and the various threats in the life of a soldier is not lost upon the loving family members.

Such an emotional story is of Salma Shafiq Ghori, who is the widow of a later army officer. Salma shared her story on the Facebook page Being You and it got a lot of heartfelt responses. More than 28,000 people have shared it.

Salma married Captain Shafiq Ghori at the young age of 19, and her husband died when she was 29. She writes how a part of her went away with her departed husband forever, and how much she still remembers him. She exchanged letters with her husband regularly and tragically the last letter that she received from him was on the day he died.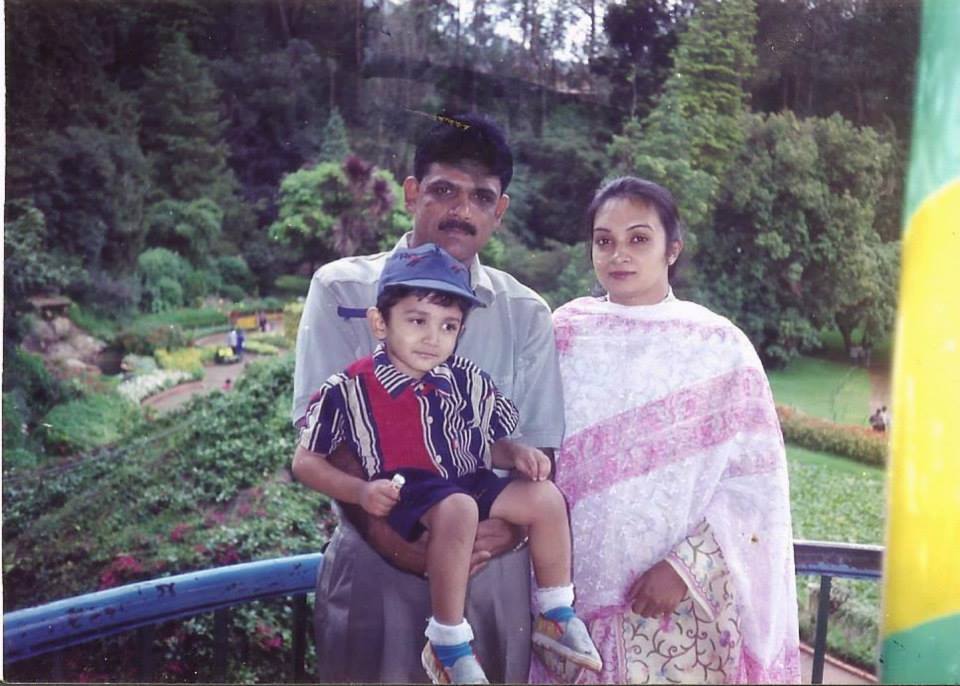 FULL POST
"I was 19, when I got married to Captain Shafeeq Ghori in 1991. It was difficult in the beginning to accept the fact that he was constantly on the move and had to leave me alone for long periods, but he sat me down and explained what it was like to be an army wife. There were no mobile phones back then. I used to spend hours by the phone unsure when he would call. We used to write letters and my husband made sure I received one letter every day for the days he was away from me. I used to write small notes and hide small surprises in his luggage.
In the years that followed, he had many high-risk postings. Back then, Punjab and the East were all dangerous places to be. He has been to Tripura, Punjab, and Srinagar. He used to be gone for days but by then I had become strong and learnt to fend for myself and our children. I knew he loved the country the most and his kids and wife came a close second.
In 1999, he had a field posting in Srinagar, since it was a high risk area families weren't allowed, I moved to Bangalore. June 28th 2001, we spoke for the last time. He asked about our wellbeing, told that he was in the jungles for a military operation. He wanted to speak to the kids but they were running around with their cousins and there was a lot of chaos and noise. I told him to come back to his base and speak to them. I still regret that decision.
On July 1st, 2001. Around 6.30 pm, a group of army officers along with their wives came home. Suddenly, a lady made me sit down and told me. "Major Ghori is no more," she said. I thought I heard it wrong. It had to be a mistake. She said they had been trying to reach me since morning but couldn't as I was at my mother's house and the phone lines were disconnected. Major Shafeeq Ghori was martyred in a heroic gun battle with militants during Operation Rakshak. Everything around me fell, crumbled. That day was the day I received my final letter from him.
The next day, I went to the airport to receive him for the last time.This time in a box clad in Indian Flag. I broke down. He would always ask me to be strong. He reminded me even on that last day we spoke, but I never imagined a day when he wouldn't be around.
I got his uniform and civil clothes in a box. I did not wash them for eight years because I did not want to let that feeling go. His money is still in his wallet. The letters are still a part of my reading. I have played the role of a father and mother but there were times when I used to fight back a tear seeing other kids play with their parents. Today, I work for the welfare of the army martyr families and women empowerment of the martyr widows in Karnataka.
I was 29 when Major Shafeeq Ghori was martyred. People told me to move on.. but He was, is, and will always be my Forever.
Salma Shafeeq Ghori"
Comments