This Diwali 10 things you can spend money on but crackers
Much as we all are feeling the pain caused by the SC ban on firecrackers in and around Delhi, we are also concerned about the environmental and health hazards caused by the ever-increasing pollution which becomes much worse post-Diwali. So why not just give it a chance & have a green, well-lit but non-polluting Diwali?
Also, instead of spending our hard-earned money on crackers, let us spend our dough on something which makes us feel just as happy and exultant.
Here we recommend 10 things other than crackers you can spend on this Diwali.
There is always something we long to buy but keep delaying, prioritizing necessities over desires. This Diwali just go ahead and order that little piece of joy lying in your shopping cart since months.
Diwali is a perfect occasion to present gifts to your loved ones. No, we are not talking about the cookies, Cadburys, sweets or casseroles. Use this occasion to bring a smile on your loved ones' faces by gifting them something meaningful like a collage of beautiful moments captured and personalised items or simply spend some quality time with them which might mean the world to your near n' dear ones.
Invest in your house. Diwali is synonymous with cleaning and decking up our homes. So spend the money saved from crackers on the interiors of your house which shall retain the smile on your face for far longer than the brightest of the fireworks.
Go on that overdue vacation you have been yearning to take since long and have a time of your life resting, relaxing and recouping.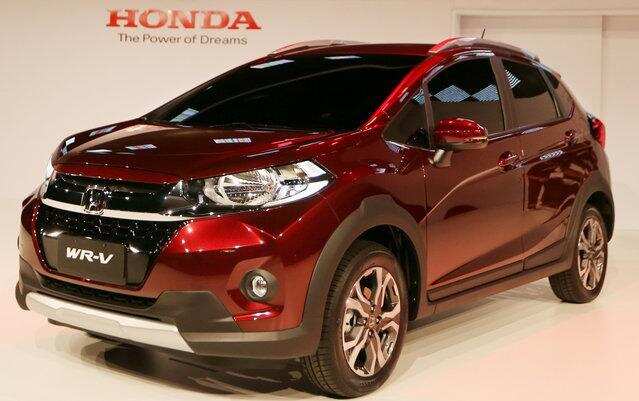 Crackers do burn a hole in the pocket. So, though you will still end up doing it if you buy that luxury car you have been thinking of buying since months, the pinch of this hole will hurt much less and in fact the happiness will be far more satiating, fulfilling and long-lasting.
If not a car, and if biking is your thing, maybe you can consider going for a Harley or an Enfield which will remind you for several subsequent Diwalis the joy of celebrating a green Diwali.
Diwali is a perfect occasion to rehash your wardrobe. We, at HootSoot, think that you need not necessarily go ethnic but instead can add some chic, stylish pieces of clothing to your wardrobe and gear up for the approaching winters.
Diwali is the time to let your hair down and revel in the glory of this beautiful festival. Hence, you may also consider spending a bomb on that hair treatment you have been longing for since months.
With Diwali around, we breathe festivities in the air. However, in the humdrum of life, we are too worn out to actually sink in the spirit of the festival. So, spoil yourself rotten this Diwali and go for an indulgent & luxurious spa which shall leave you feeling re-energised and rejuvenated.
If you are beyond seeking happiness in materialistic possessions, reserve a heavenly retreat in the paradisaical environs of a remote hill-station and spend some time enriching your inner & spiritual self and have a blissful Diwali.
Comments