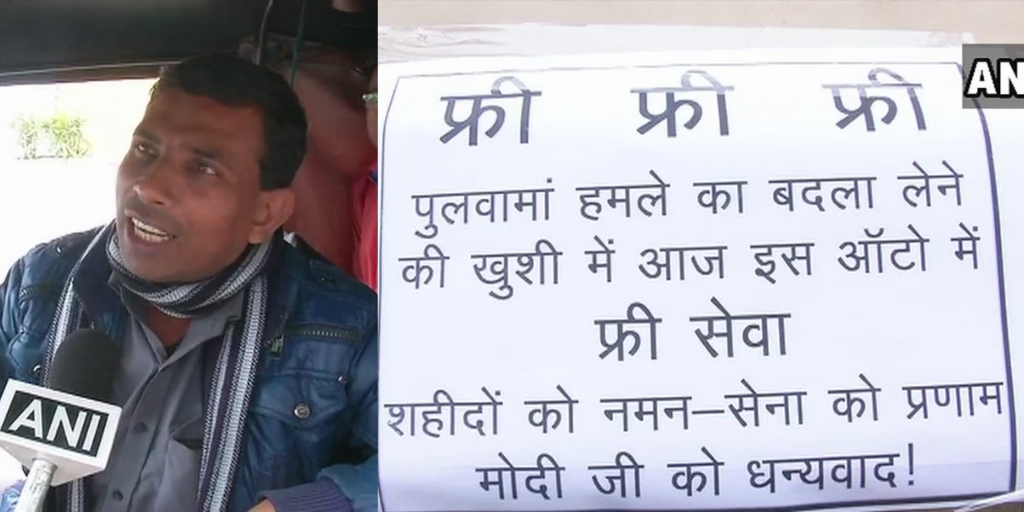 India has finally avenged Pulwama attack. On February 26, 2019, at 0330 hours, around a dozen Indian Air Force's Mirage 2000 combat fighter planes entered as deep as over 80 km inside POK to destroy terrorist camps in Balakot, Muzaffarabad and Chakoti. As per new channel reports, it is estimated that over 200-300 terrorists are being killed in Air Surgical Strikes carried by the Indian Air Force.
Every Indian is celebrating the success of IAF in neutralizing terrorist activities across the border. This auto driver celebrated the stern action taken by India against Pakistan by offering free rides to passengers throughout the day.
Delhi: An auto driver Manoj offered free rides today in celebration of Indian strikes on JeM camp in Balakot. He says, 'Can't do much but I'm offering free rides. I'm happy, I'm not charging anything today.' pic.twitter.com/Lcz718fk0I

— ANI (@ANI) February 26, 2019
However, we could not identify the city in which this auto driver is running his free service.
Comments