This artist has beautifully portrayed the magic of living alone
Living alone has its own perks: the feeling of independence, the charm of being in control of your surroundings at home, not being distributed by anyone, total privacy and not bothering about misplacing things or having to adjust with someone else.

Living alone is a liberating experience for many. And it has many positives as well for those who like to ponder in solitude and strive for self-improvement or more sense of responsibility. Living alone means you have to manage everything, right from the most trivial issue to a dire situation, so a sense of responsibility is developed.

Living alone is not being poignantly lonely or marooned. Or being dismal because no one is there with you. It is an experience that is often enchanting and helps in shaping one's personality and views on life.

Yaoyao Ma Van As, a 34-year-old artist from Los Angeles, has captured the beauty of living alone in a series of wonderful drawings.

Ms Van As is married now but before that, she used to live alone. And these drawings, which she drew for herself, help her reminisce about when she lived along with her pet dog Parker.
She says it was easy for her to draw because it's her own life experiences on the canvas.
Her favourite part of living alone was playing loud music in her apartment. Now, this is something most of us can easily connect with.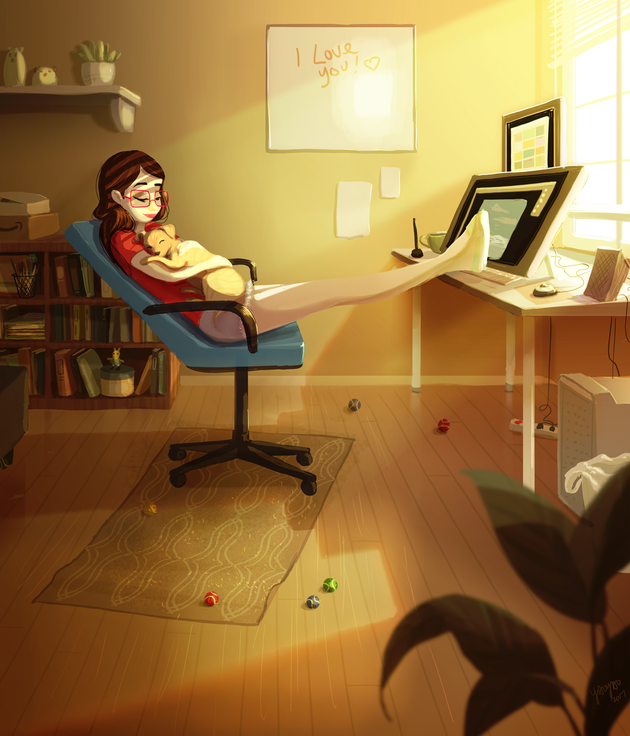 Comments