These siblings recreated their childhood photos. The results are preciously hilarious
The best way to relive wonderful memories - recreate them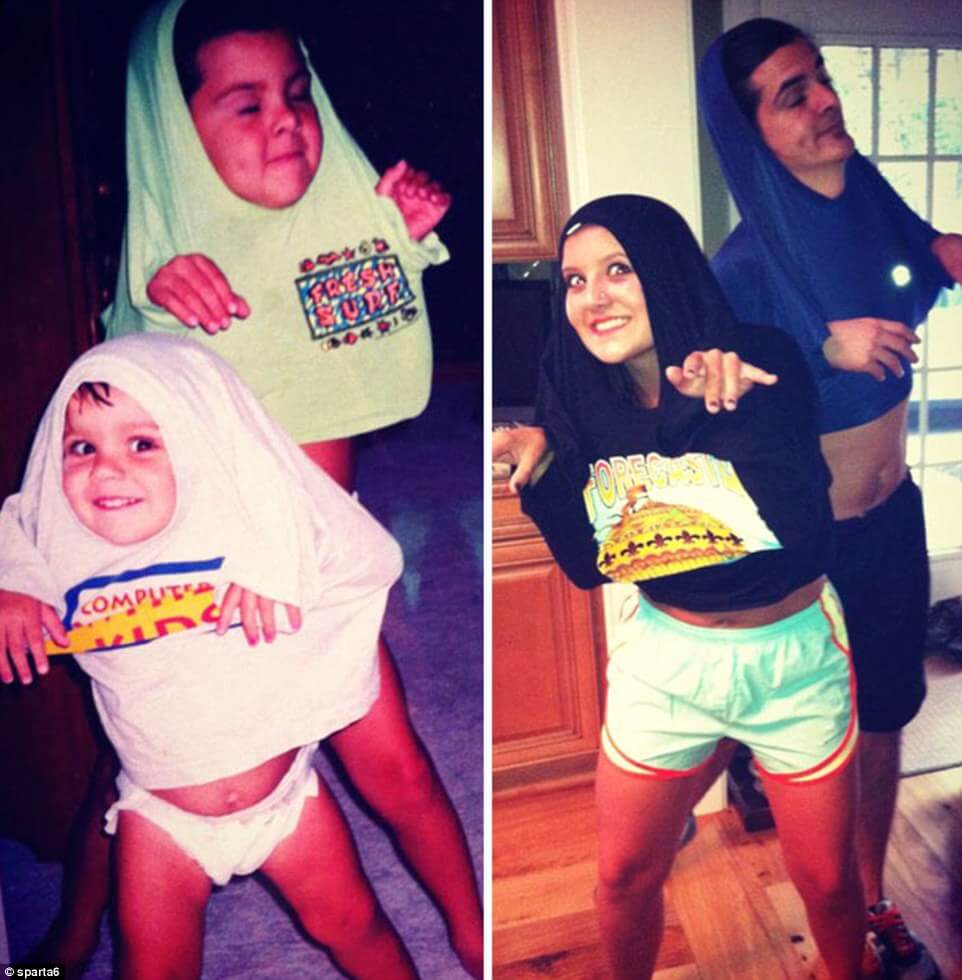 The cardboard shows me how it was

When the two girl cousins went paddling

Each one holding one of my mother's hands,

And she the big girl – some twelve years or so.

All three stood still to smile through their hair

At the uncle with the camera, A sweet face

My mother's, that was before I was born

And the sea, which appears to have changed less

Washed their terribly transient feet.

Some twenty- thirty- years later

She'd laugh at the snapshot. "See Betty

And Dolly," she'd say, "and look how they

Dressed us for the beach." The sea holiday

was her past, mine is her laughter. Both wry

With the laboured ease of loss

Now she's has been dead nearly as many years

As that girl lived. And of this circumstance

There is nothing to say at all,

Its silence silences.
This poem by Shirley Toulson perfectly captures the myriad of emotions a single photograph is capable of capturing within itself. Photographs are indeed the best way to conserve memories. Old photos can put a smile on our face, on any given day. Looking at an old picture, we are instantly sent into a reminiscence mode, rewinding in our minds, all the good times that came along when that particular picture was taken. With all the positive vibes emanating from a single piece of paper, wouldn't it be amazing if we can recreate the happy moments in the present day? That's what people across the world are doing. Recreating their most endearing childhood memories, living their most cherished moments in the present day, resulting into totally adorable family reunions that are inexplicably precious, and hilarious as well, in some instances. Have a look,
1. This father and his sons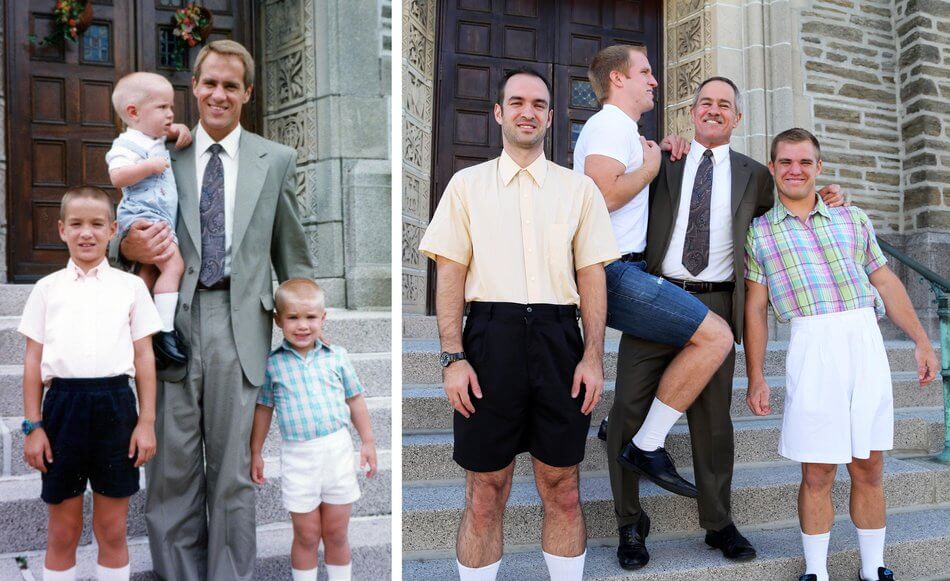 2. These Denim Brothers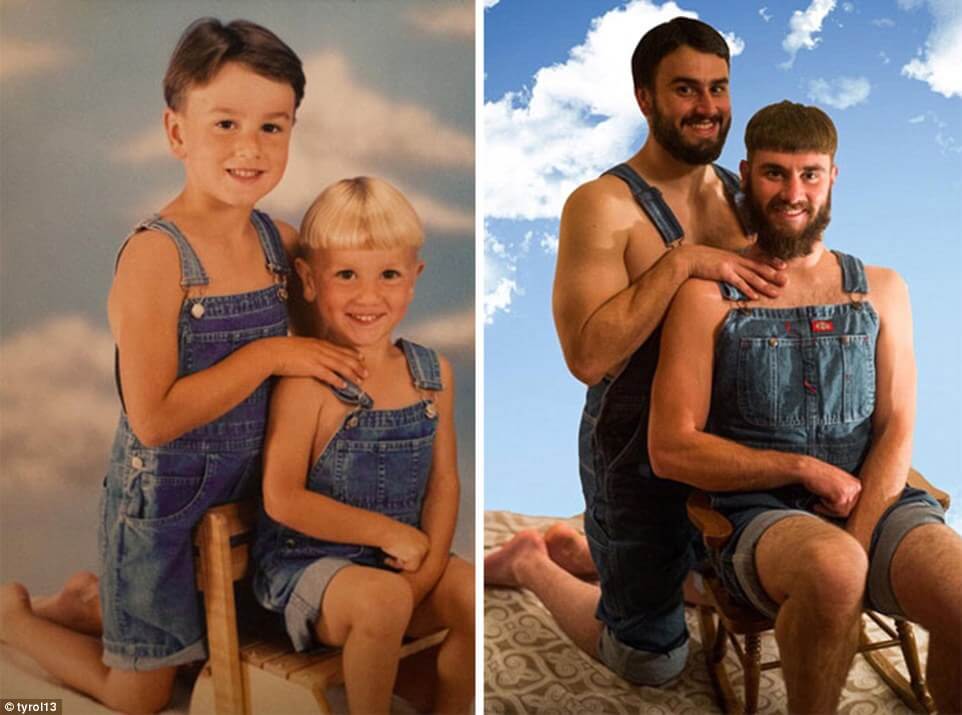 3. These Siblings Enjoying a Shower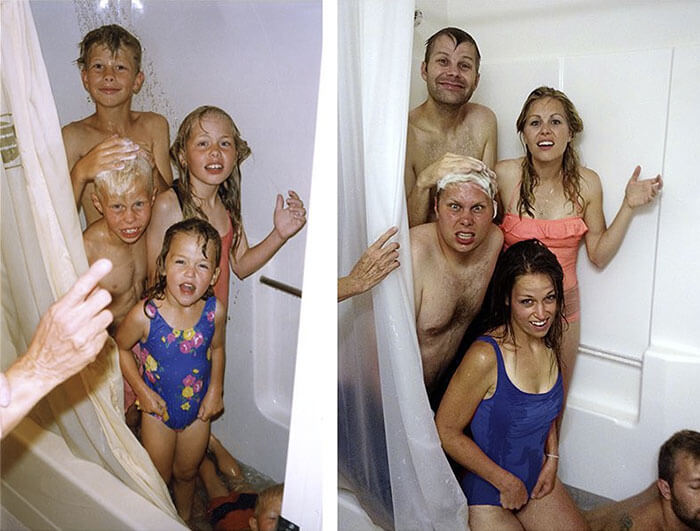 Don't miss the fifth kid in the bottom.
4. These travelers 
5. These brothers in Stripes and Shorts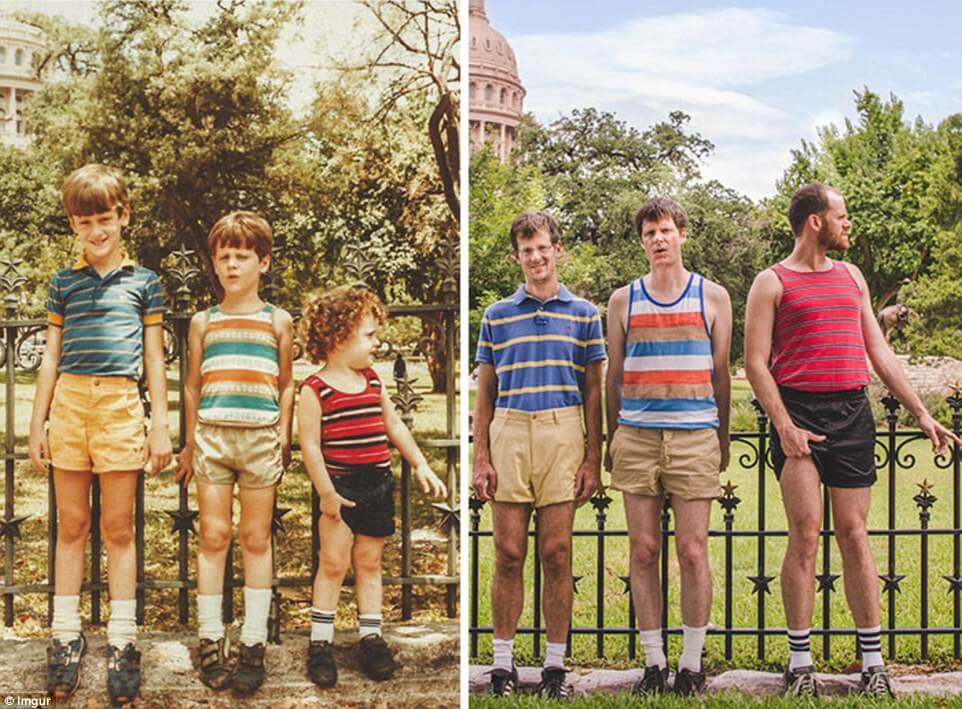 6. This picture which was recreated 20 years after it was taken, as a gift for their father's birthday
7. These grown-ups as babies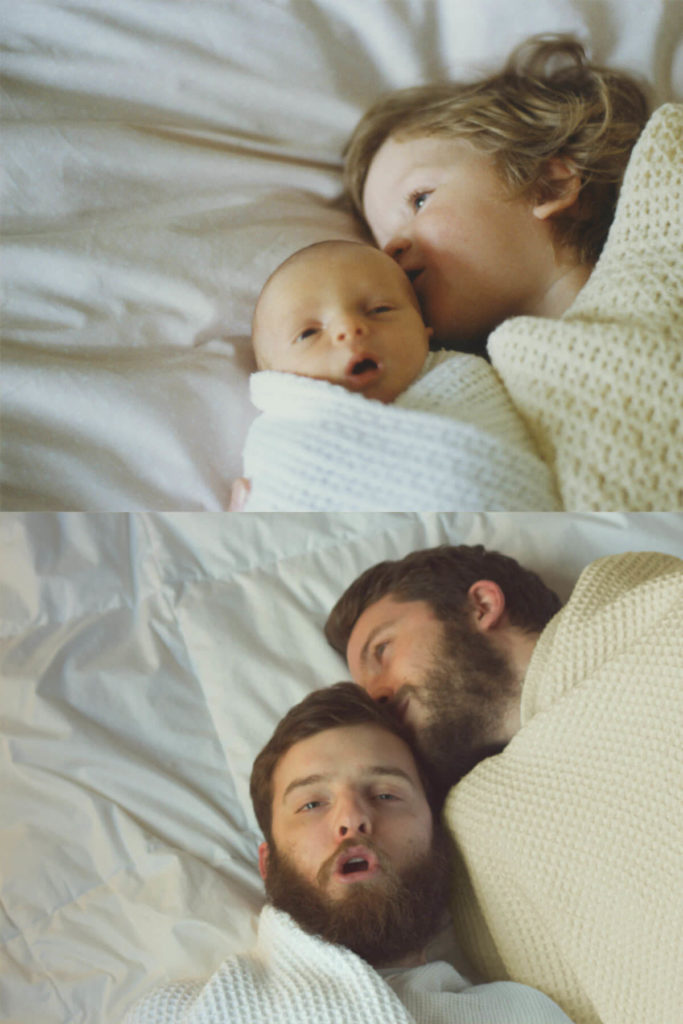 8. These brothers making the most out of a sunny day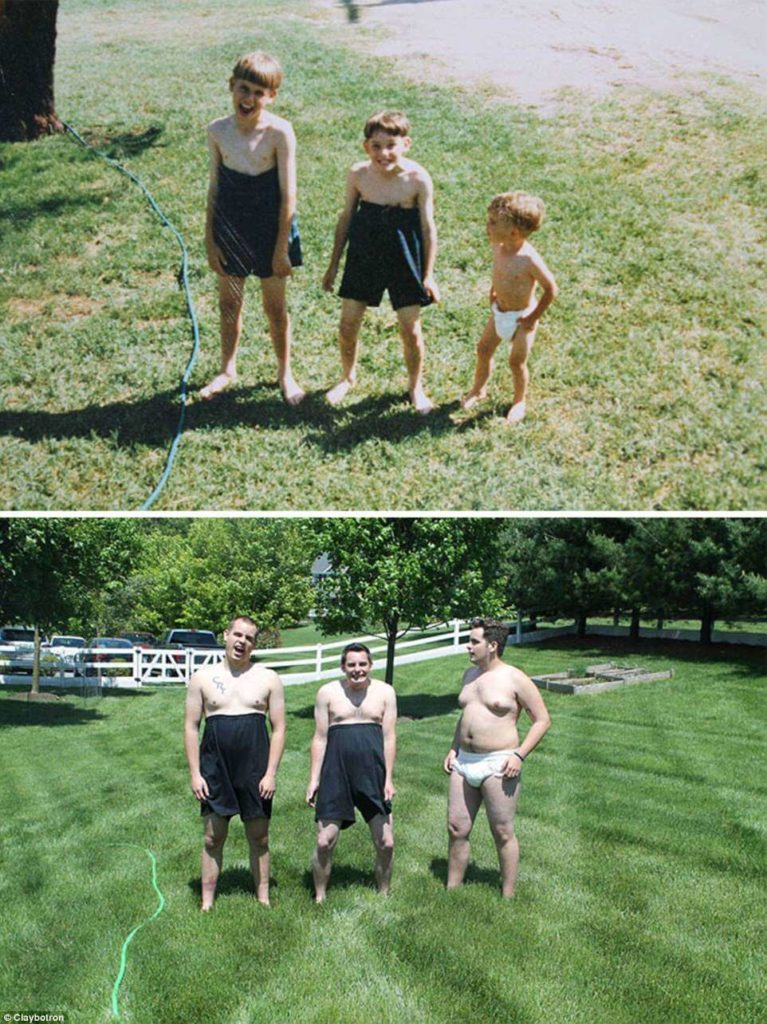 9. These siblings in a bath tub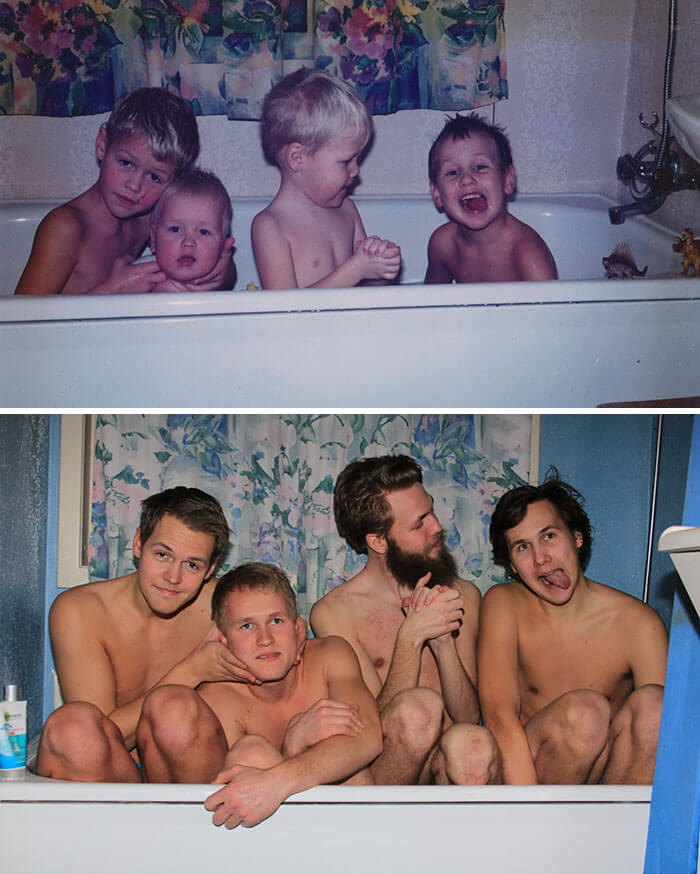 10. These boys who won't come out of the box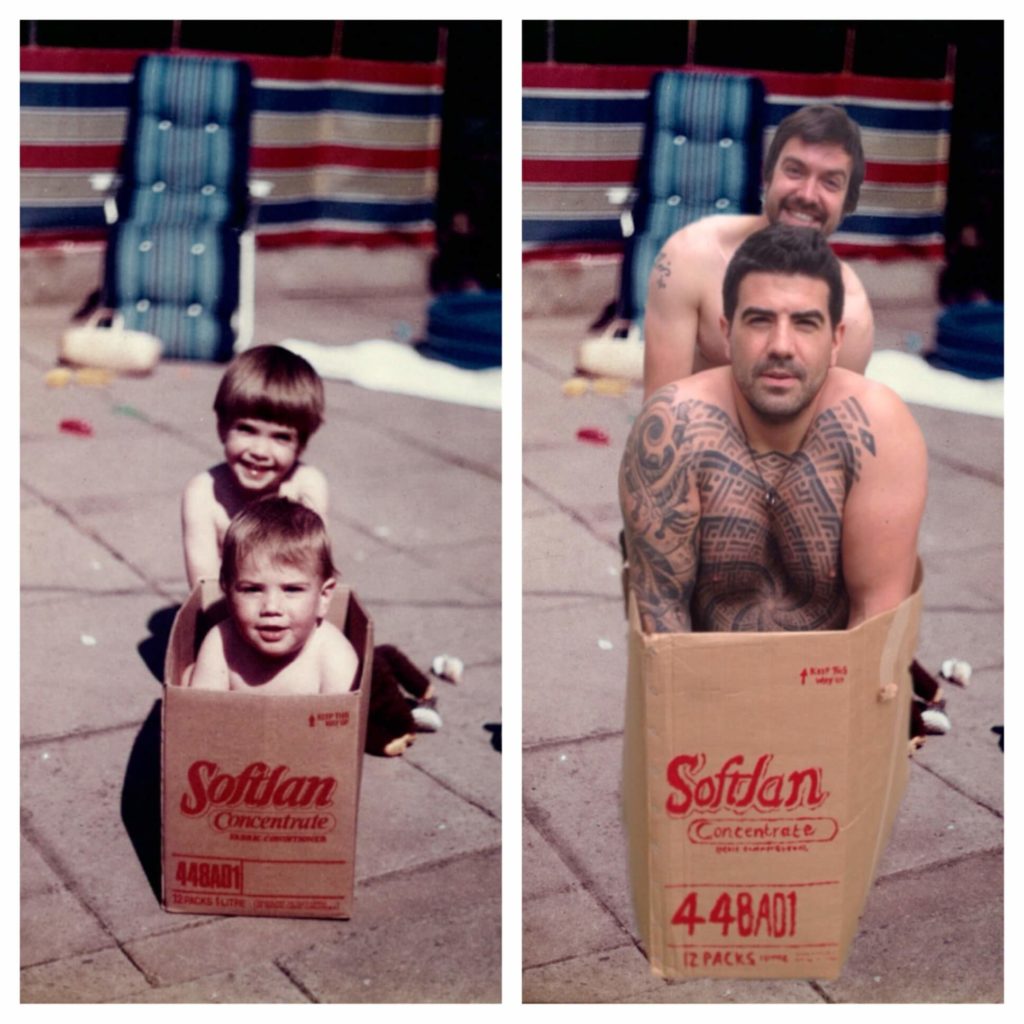 11. This totally random shot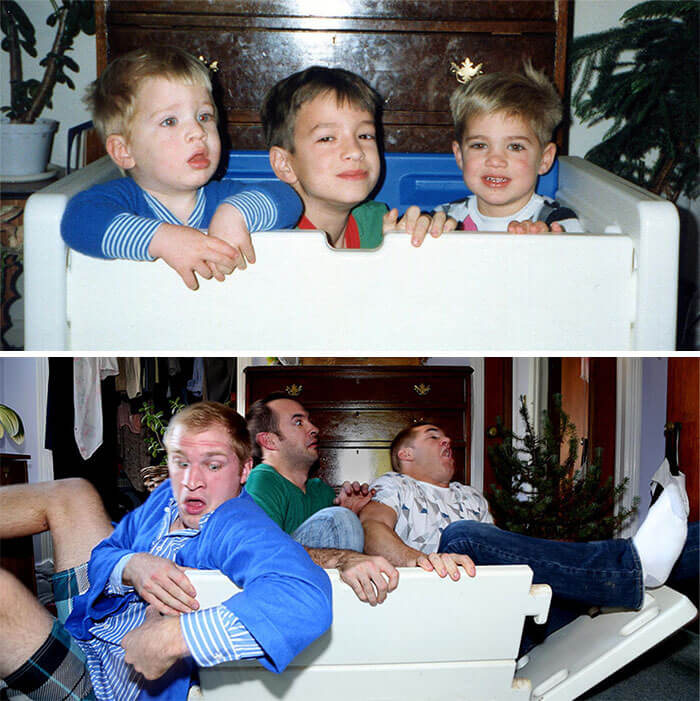 12. This forever gang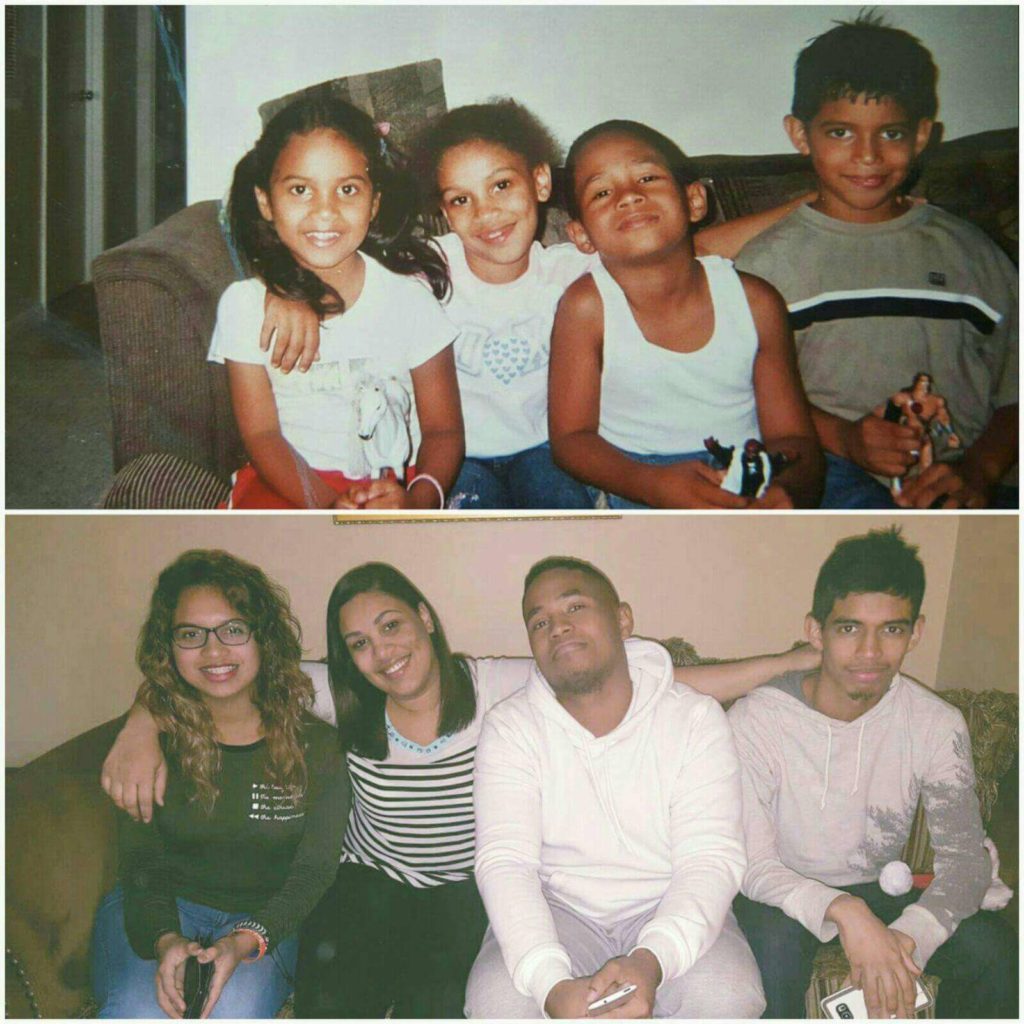 13. This Burger King outing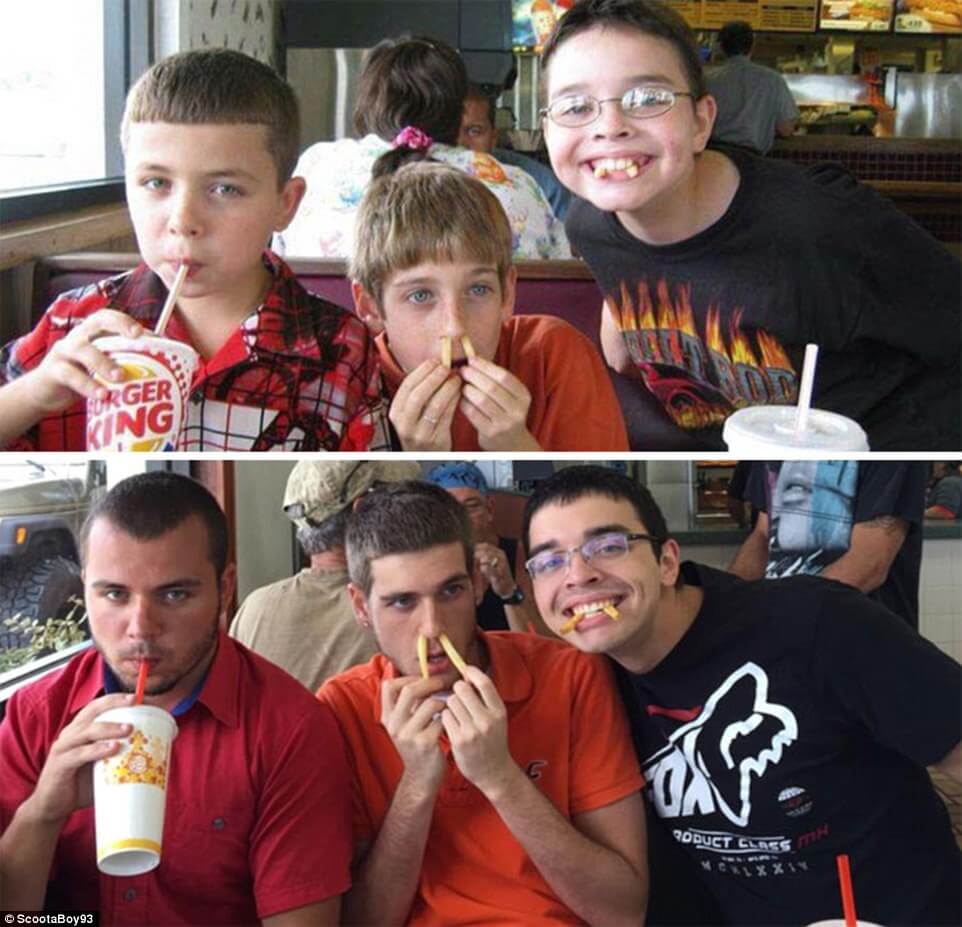 14. Yet another BathTub Adventure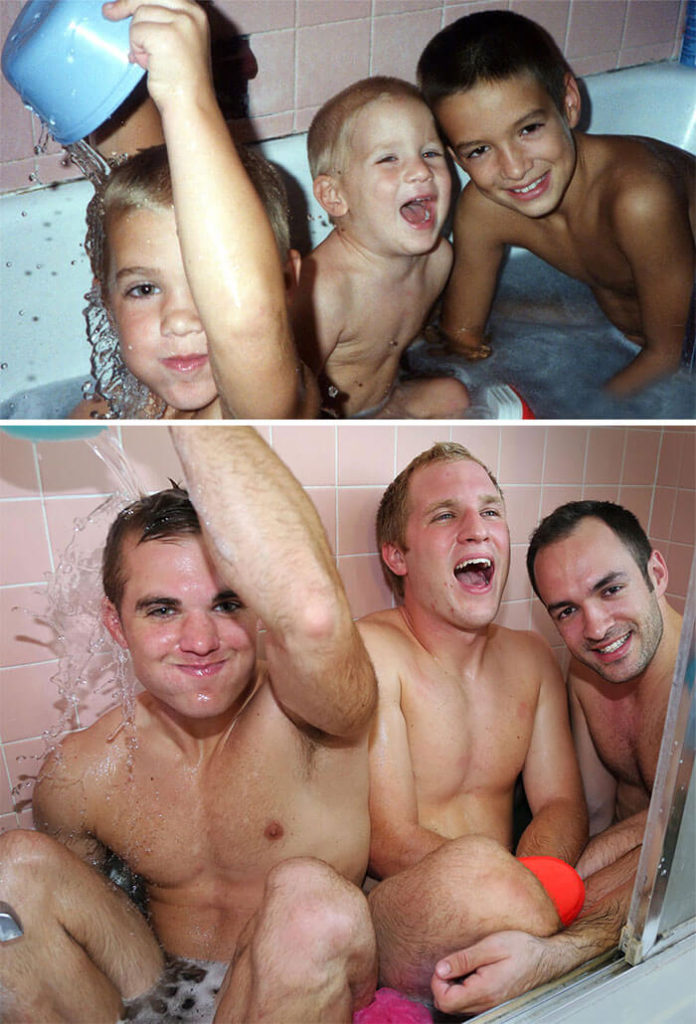 15. And this perfect chronicle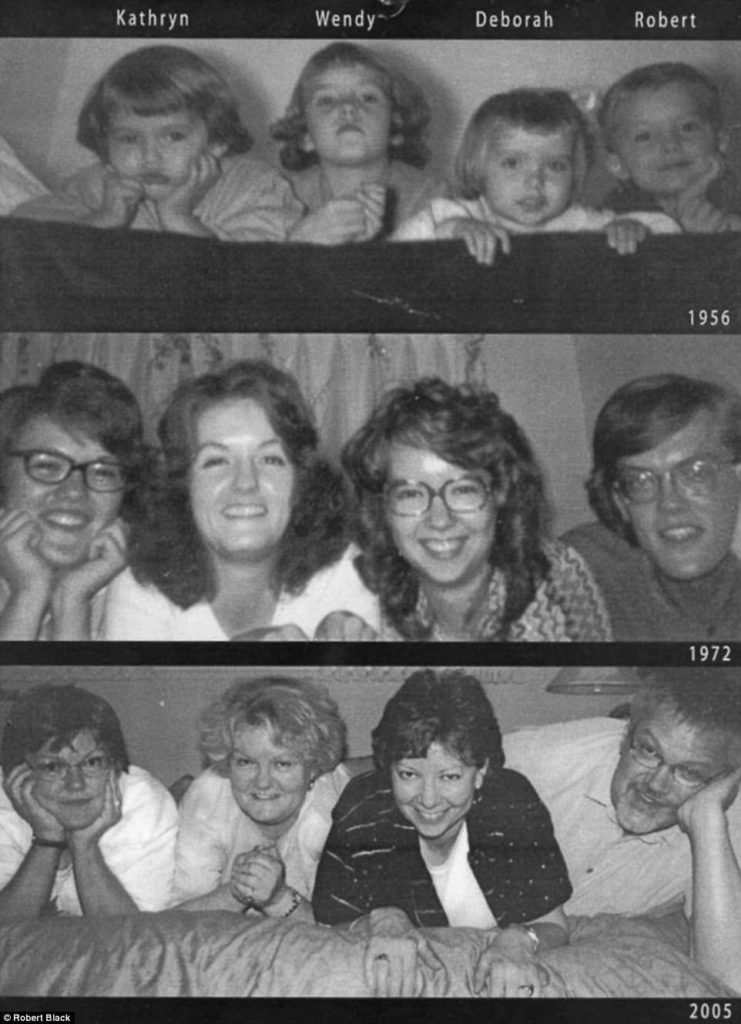 Comments