The world's only "bikini airlines" to make its foray in India
Updated on March 30th, 2018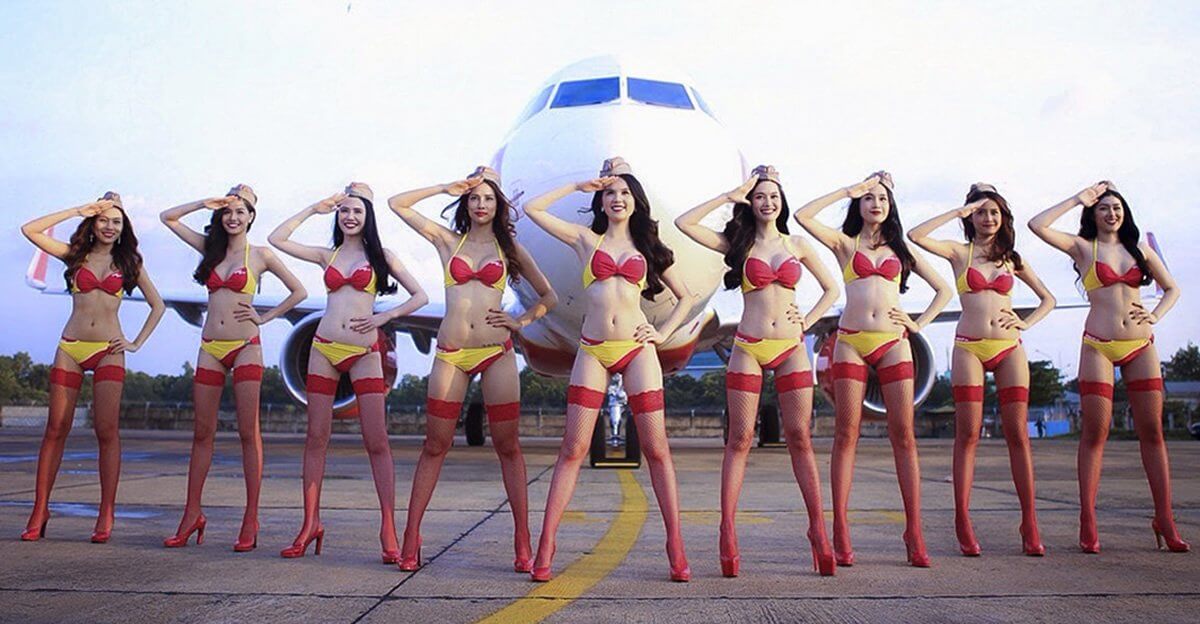 Vietnam's low fare airlines, Vietjet air,  is prepping up to come to India. The airline is famous by the name of 'Bikini Airlines' thanks to the fact that its hostesses give it a distinctive identity by wearing a bikini. Initially,  it will fly directly from Vietnam's capital Ho Chi Min city to India's capital Delhi for a day.
On the other hand, this step also might strengthen the bilateral ties between the two nations. Strangely, as of now, there is no direct flight connecting these two nations. Since a long time now, this airline has been under debate and maybe this is the reason why it took so long to come to India. Vietjet Air is Vietnam's first own airlines' company, the tagline of which is 'enjoy flying'. It started its operations in the year 2011.
The airline uses sexual symbols as one of its marketing strategies which is why the bikini concept of this airline is being promoted on a loud base which even includes advertisements. However, the marketing gimmick worked and the company became the second largest airlines in its country that too in a short span of time. Vietjet was founded by Nguyen Thi Phuong Thao, who became the country's first woman billionaire.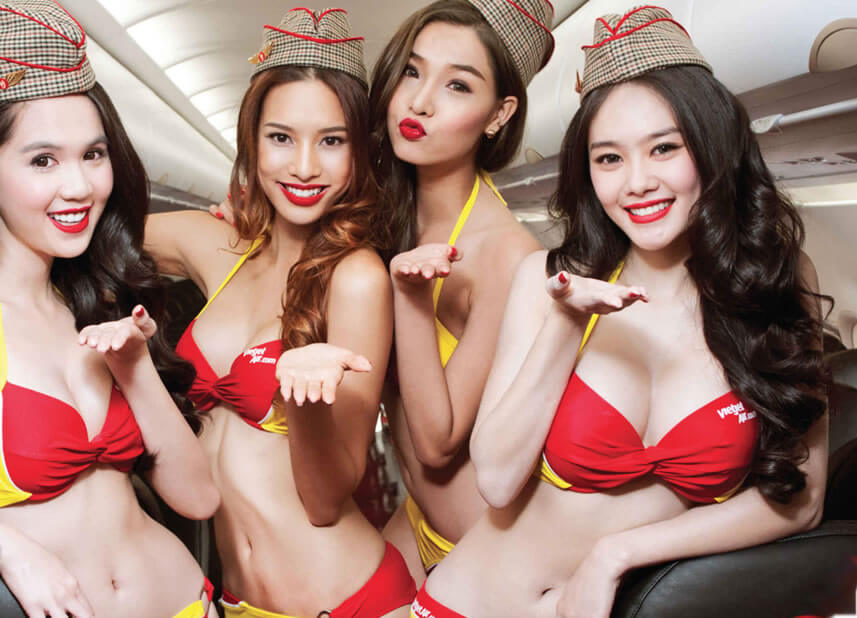 Source – brandinginasia
In its advertisements, this company showcases its bikini-clad models extensively. As per the critics, this concept of bikini has helped the company to gain popularity, but it is also true that these models do not wear a bikini all the time. Critics have also added that it is the comfort and safety which matters utmost while traveling instead of the attire of the attendants.
A year after it started its business, the airline started publishing an annual calendar in which scantily-clad models pose as flight attendants, pilots and ground staff.
Last year, when VietJet announced its plan to connect to Jakarta, the Indonesian government made sure that the air hostesses are not carrying bikinis. In 2012, the airline was heavily fined for holding a mid-flight dance performance without Vietnam's aviation authorities' permission. Five bikini-clad flight attendants put up a show posing as beauty pageant contestants.
Comments