The Hypocrisy Seen At 'Veere Di Wedding' Trailer Launch & First Released Song
While this movie fiercely brings forth the discussions about equality of women and their empowerment in society and Bollywood, there has been a sheer hypocrisy visible in the first song that released a few days back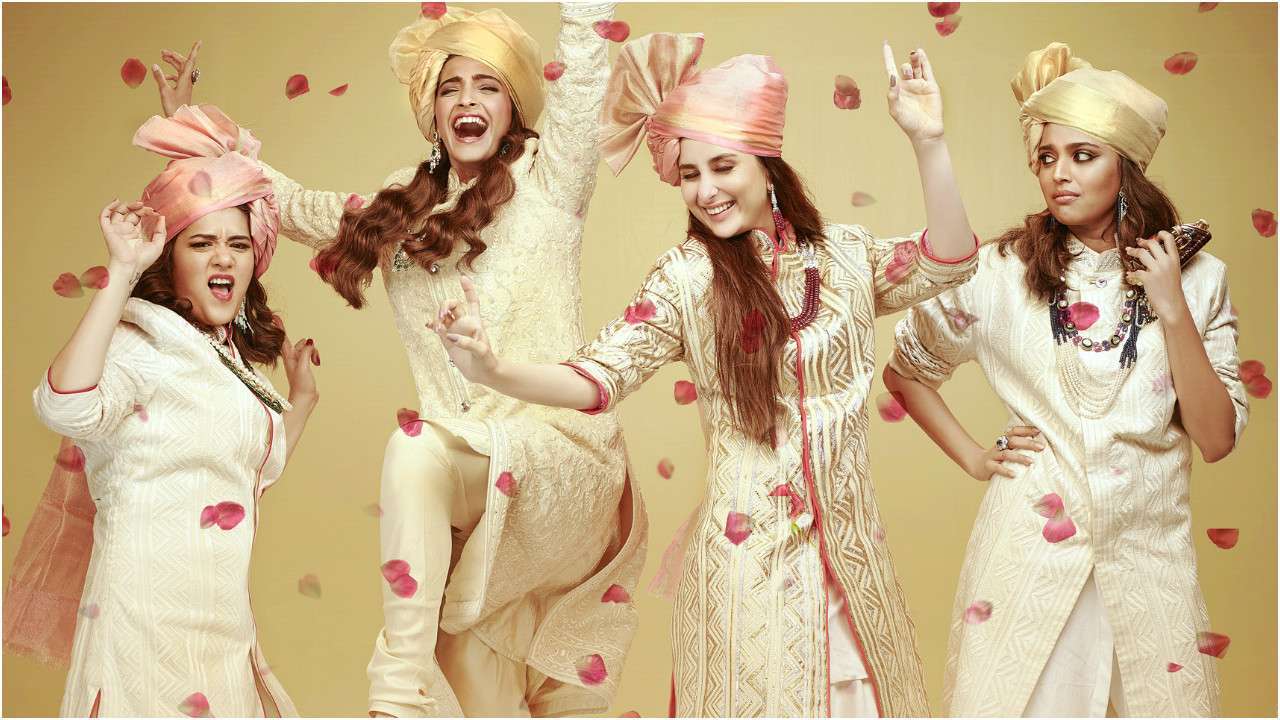 The movie Veere Di Wedding is garnering a lot of attention for multiple reasons. The girl-gang theme and an all-female lead cast are being said to be a rare phenomenon to take place in Bollywood. While only male leads dominate in the industry and the scripts are almost always men-centric, this definitely is a positive change that was much needed.
In this upbeat buddy film, in the lead roles are Shikha Talsania, Swara Bhaskar, Sonam Kapoor & Kareena Kapoor Khan. From these actors' point of view, this film is a revolutionary project that should change the way female characters are written as this has them in strong roles and individual storylines. The film has also grabbed a lot of attention for its high-spirited glamour quotient and bold statements given by the actors so far.
While this movie fiercely brings forth the discussions about equality of women and their empowerment in society and Bollywood, there has been a sheer hypocrisy visible in the first song that released a few days back and the trailer launch event in which four divas hit and missed the press questions.
As per the promotions and image of the film, it stresses on every character and showcases all four heroines as the strong heroes of the film, But the Tareefan song is a totally different example of this notion where all the bling seem to be only about the bigger stardom holders Sonam and Kareena Kapoor. The other two actresses' appearance is just a flash. It would have been fairer if Swara and Shikha had got more if not equal screen presence true to the motto of the film.
The movie claims to be changing the prevailing norm that puts female counterparts of the male at a lower level, but it struggles to get over it anyway keeping the actors with heavier stardom above those who have less popular personalities.
On the other hand, during the trailer launch, something similar happened where the event seemed to be mostly about the massive stardom of Kareena Kapoor. Sonam and Swara can be seen all floored before Bebo and relentlessly talking about how great an actor she is and how fortunate is it to get a chance of working with her. Talking about equal roles, this type of scene shouts only hypocrisy.
In another example, in the press conference which was about Veere Di Wedding a film of wedding and fears and stigmas around it, Kareena found it meaningless to talk about her experience of marriage as if it was something shameful. Just like motherhood, marriage is definitely an experience and there is nothing demeaning talking about it openly. So why to turn so neutral as it is something not worthy of discussion.
Talking about progressive mentality this movie is expected to bring, Sonam hopes it inspires equal paychecks and equally strong roles for female actors in the movies. But before that, I think to first get over such prevailing hypocrite treatment existing since forever is more vital and important.
Comments