Mystery of the unknown has always confounded our faculties. Travel is often considered a potent tool to unlock those mysteries that shroud sometimes exotic and sometimes secluded spots. India has a long list of places with stories that are scary to the core – of kings with their treasure and keys who died a painful death and now haunt certain parts of this incredible country. If you are a sucker for such stories and exploring the unexplored gives you an adrenaline rush, check out these 10 places with a frightening present and a blood curdling past:
Bhangarh Fort, Rajasthan
This place is now luring tourists for all the spooky reasons. It is known to be one of the scariest places in India. If you happen to visit this place after sunset, you won't be allowed to enter as per a strict policy by the Archaeological Survey of India which overlooks this dilapidated fort.
The legend which goes around this fort is a love story between a magician and a princess. The magician was a master of black magic and cast a spell on the fort, which was also the abode of the princess, to make her surrender to him. However, the princess got to know of his plans and decided to kill him. But, it was too late. The magician had already cast a spell on this place which has doomed its existence till date.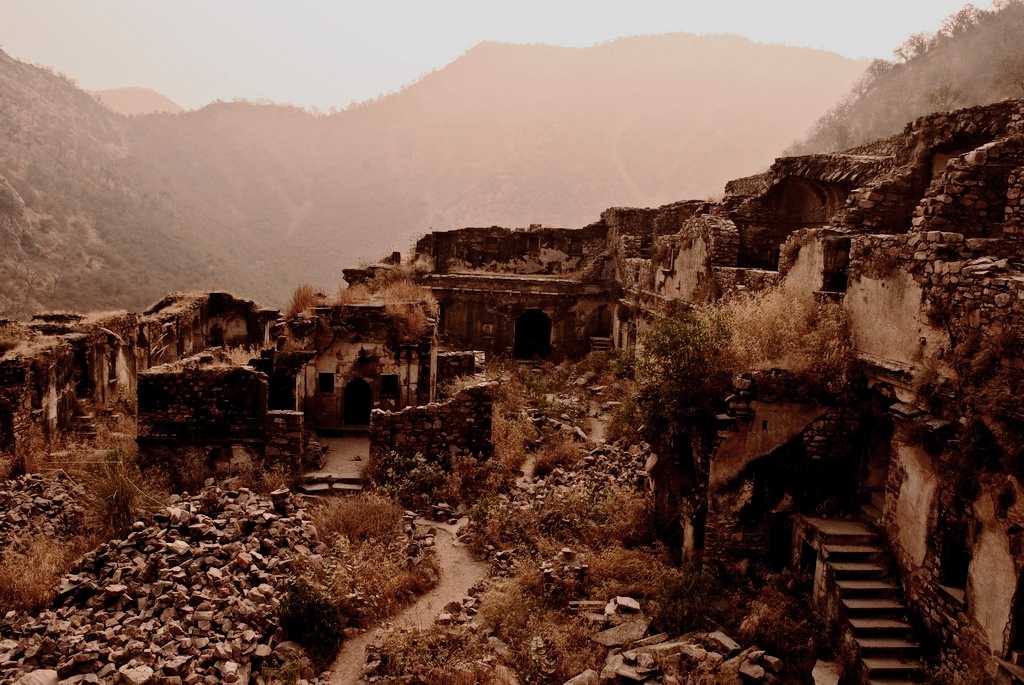 Tunnel No. 99, Shimla
Shimla is the favorite summer destination for a majority of Indians. In addition to its breathtaking beauty, it is also home to a haunted landmark. Tunnel No. 99 is said to be visited by the spirit of British railway engineer Colonel Barog.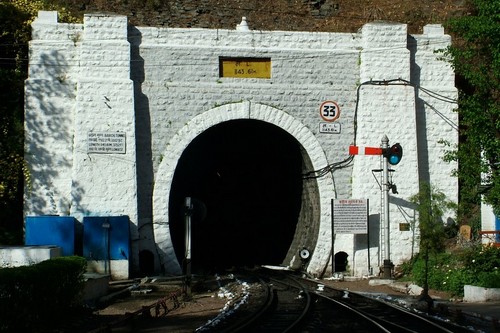 GP Block, Meerut
Sightings of four guys sitting inside a house drinking beer with a lighted candle have been reported from this abandoned spot. Some have also seen a girl coming out of the house in a red dress. It is a two-storeyed house and people try their best to avoid its vicinity.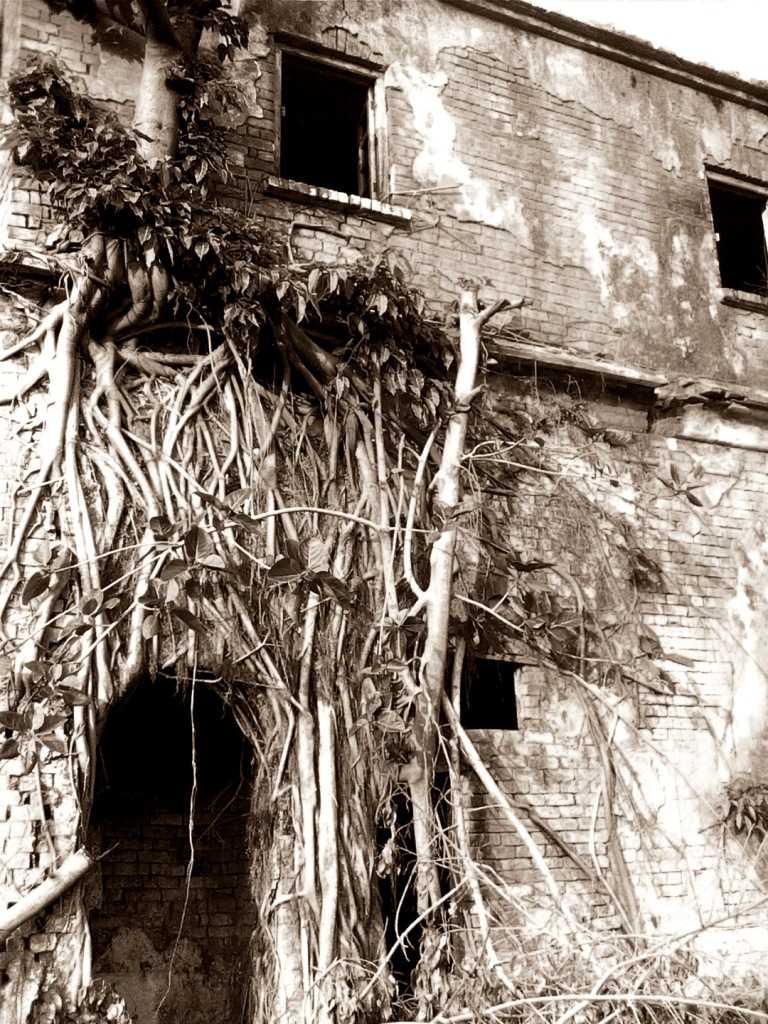 Kuldhara, Rajasthan
This village in Rajasthan was abandoned since 1800s. The now in ruins village was established by Paliwal Brahmins in 1291. This prosperous clan was known for their agricultural knowledge and business acumen. It is said, Salim Singh, the minister of the state fell in love with a girl from this village. She was the daughter of the chieftain. The minister threatened the villagers with heavy taxes if they didn't let him marry this girl. The villagers in order to protect the girl's honour left Kuldhara quietly, one night in 1825. No one saw them leaving, they vanished in dark. It is said that before leaving, the villagers cast a curse on the land to prevent anyone from inhabiting it.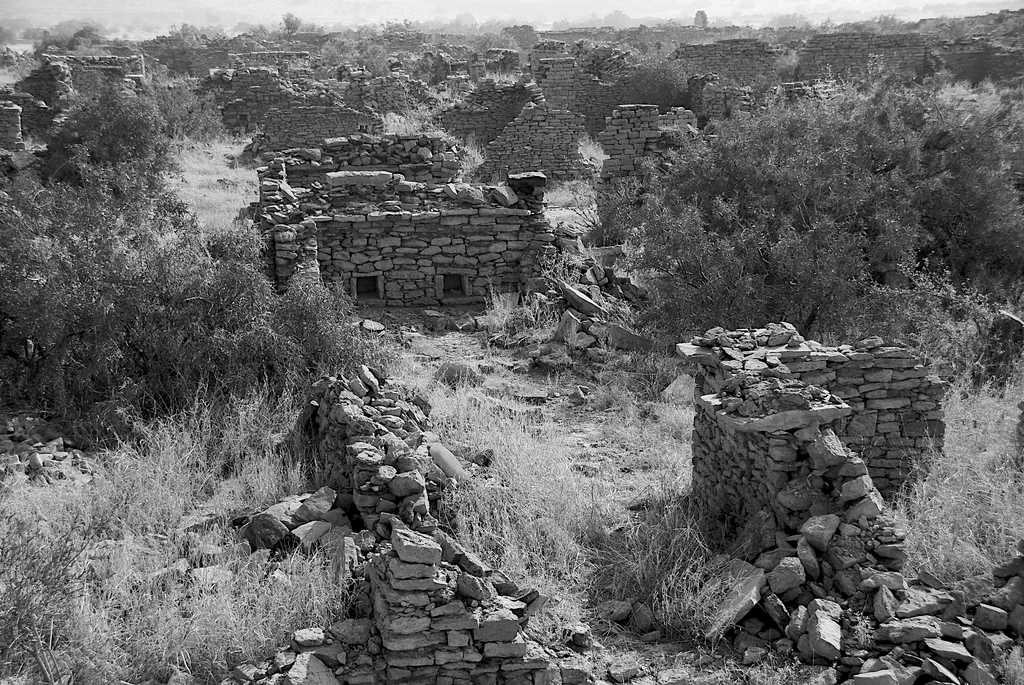 Dumas Beach, Gujarat
This beach is situated along the Arabian Sea in Gujarat. With its black sand, it was a burning ghat once upon a time. Joggers and tourists who visit this beach are known to hear strange noises and whispers.
Delhi Cantonment Area
Despite its lush green expanses and well-maintained roads, the Delhi cantonment area is rather known for its eerie quotient. Many passers-by have claimed to see a woman clad in a white sari asking for a lift. If you don't stop your car for her, the lady will run and will reach ahead of you in no time. Hair raising!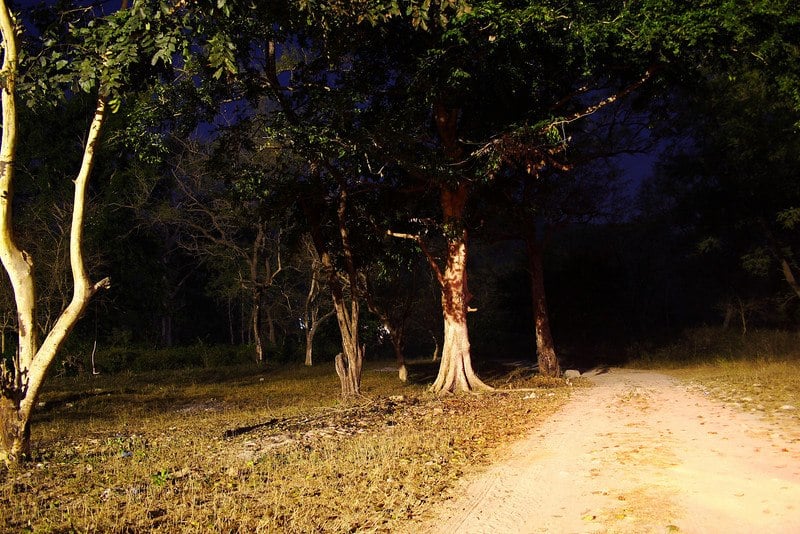 D'Souza Chawl, Mumbai
It is said that a woman fell in a well, here in this chawl, and drowned crying for help. Probably, this is why onlookers have witnessed a woman lurking in this haunted place.
Agrasen ki Baoli, Delhi
The incredible architectural delight which is bee lined by tourists during the day becomes a haunted nightmare in night. Constructed by Maharaja Agrasen in the 14th century, this baoli was once filled with black water. It called out people to sacrifice their lives. It was believed that the water in this baoli was prone to hypnotism and drove people to death.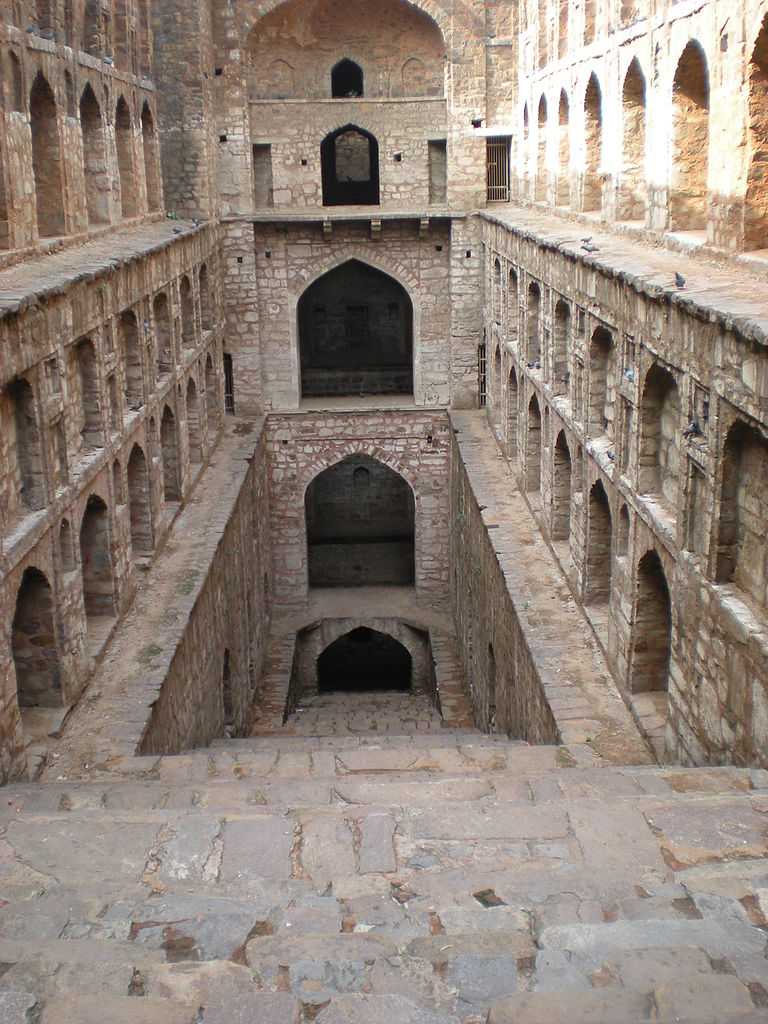 Shaniwarwada Fort, Pune
According to a story, this fort is haunted by the spirit of a young prince who was assassinated at the age of 13 by one of his relatives.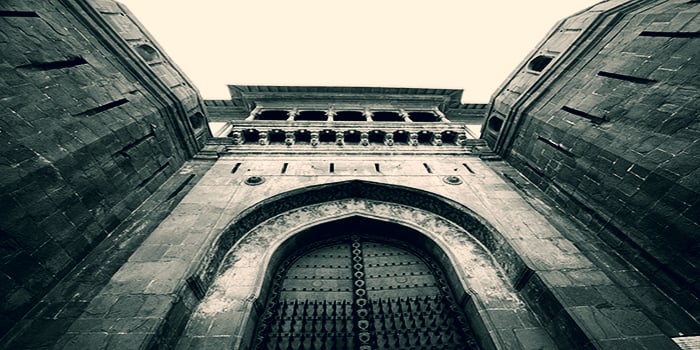 The Vrindavan Society, Thane
This society is one of the most famous in Thane and is known for its luxurious apartments. The inhabitants however have reported seeing some strange and bewildering things here. The guards in this society have said that they were once slapped by someone with such force that they fell off their chair. On turning around, they didn't find anyone. Searching the entire society returned no results as well. This place had a man committing suicide and it is said that his spirit lurks this residential society. However, in spite of the paranormal activities, the society is still occupied.
Comments