Sonali Bendre personifies resilience in her Friendship Day post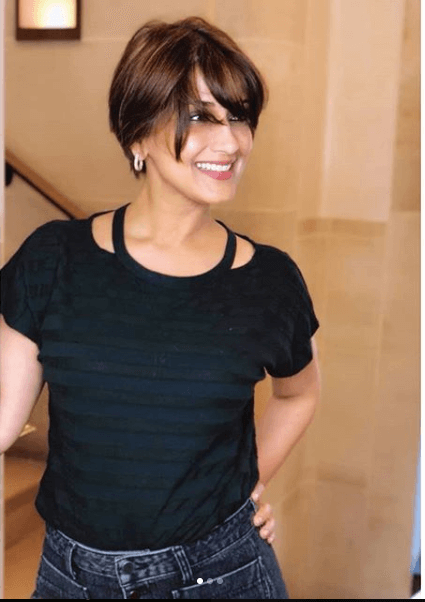 Actress Sonali Bendre, who is battling cancer is striving for positivity as she ventured out to celebrate Friendship Day with her friends, Suzanne Khan and Gayatri Oberoi. In an Instagram image, she wrote,
This is me. And in this moment, I am really happy. People give me strange looks when I say that now, but it's true and I'll tell you why. I am now paying attention to every moment, looking for every opportunity to find joy and #SwitchOnTheSunshine.
She also added, " I am extremely grateful to my friends, my pillars of strength, who at a moment's notice, arrived to be with me and help me through this. In between their busy schedules they find time to visit, call, message, FaceTime… basically never leaving a moment for me to feel alone. Thank you for showing me what true friendship is. #HappyFriendshipDay, ladies. Blessed to have you all in my life (including the ones not in the picture… You know who you are) "
The 43-year-old actress has been undergoing treatment for metastatic cancer in New York. In a recent interview, she said she now spends less time getting dressed. That's because she does not have to fuss over styling her hair. This, for her, is a way of finding positives in an otherwise extremely challenging journey.
In July this year, Sonali told her fans through an Instagram post that she has been diagnosed with "high-grade cancer".
Since then, she has been posting regular updates on social media regarding her health concerns.
Comments