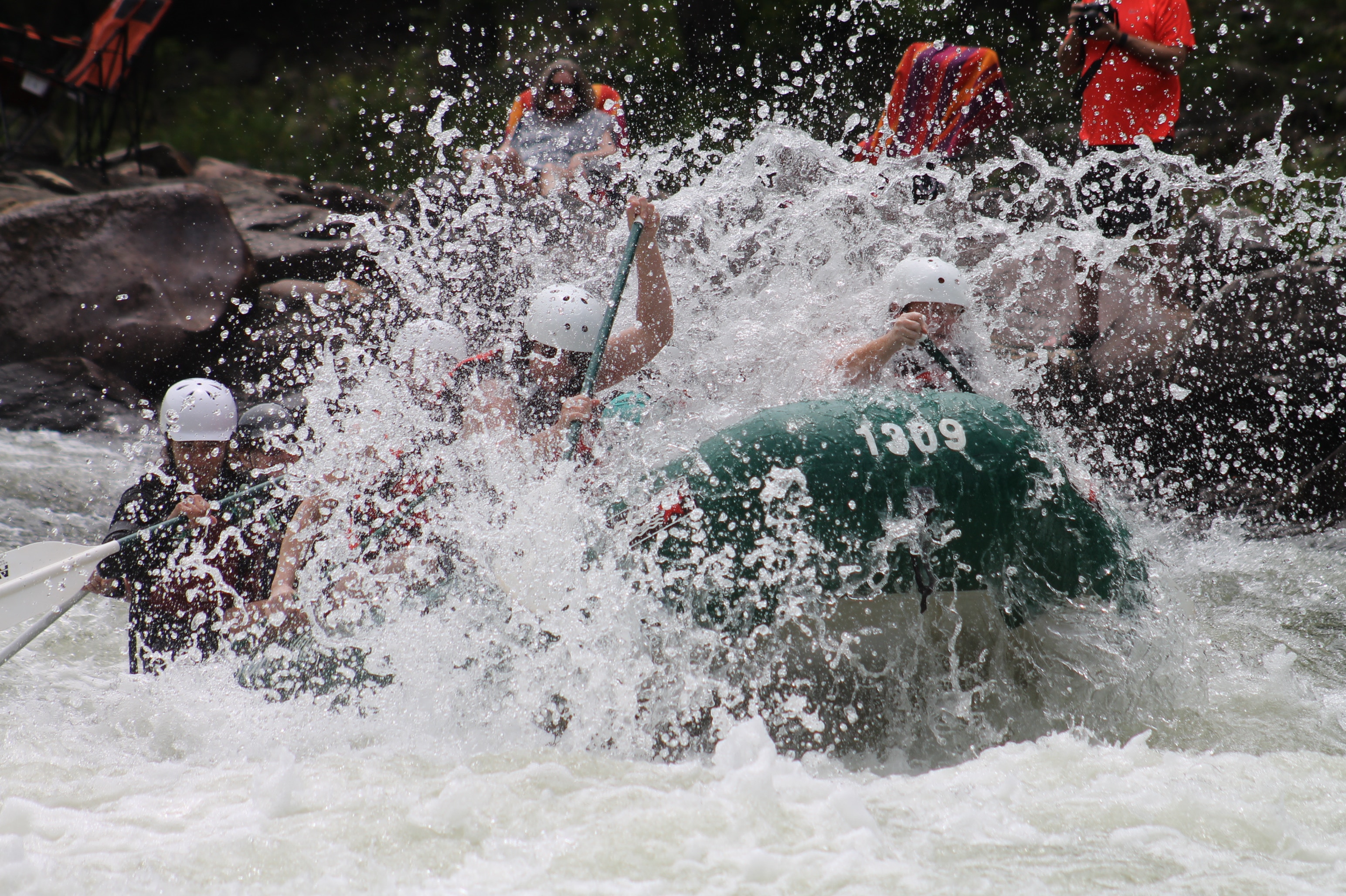 Rishikesh is arguably one of the best rafting destinations in India. Snow white water of gushing streams is good enough to have an exhilarating adrenaline rush. And with summers round the corner, many of you must be planning to experience the adventure of rafting. But before jumping into the rafting boat, it is extremely important to get well versed with essential safety tips to avoid an accident.
While tour guide always explains the safety norms before letting you sit in the raft to maintain compliance and safety still, there is no harm in staying one step ahead and know the safety essential of rafting. Here are 8 safety tips which you can't ignore if you planning an adventure trip in Rishikesh.
Be Fit
Rafting demands a great physical and mental health. In case of strong river rapids, it is important to hold the paddles firmly to maintain balance in turbulent waters. And apart from that, when the raft tumbles into strong current, you need to have a strong mental status to absorb abrupt dip in the water and act rationally for your and other's safety. Hence, talk to your instructor in detail whether you are ready for it or not before taking the final plunge.
Know About Rapids
It is important to know some relevant knowledge about rapids to understand how they would behave during rafting. For example, rapids in the river Ganga are defined into different difficulty levels ranging from I to IV+ to help tourists evaluate their capability before going into them. Hence, talk to the guide about the grade of rapid and how safe it is for you.
Aside, one of the most important thing which every rafting enthusiast must follow is to never face rapids alone. No matter how seasoned rafter you are, it is safer and more joyous to enjoy the rafting with fellow rafters.
Don't Drink and Sail
Rafting demands your complete attention! Hence, it is important to stay completely in your senses before going into the water. Avoid any alcohol intake or any other intoxicant which can sedate you or make you senseless during the joy ride. Being may jeopardize your and other member's safety.
Dress Appropriately
To ensure that you comfortable and well armed during the entire adventure stint it is important to dress in comfortable clothes in which you can move your limbs freely. It is also advisable to dress up in layers so that you can add or remove a layer as per the requirement.
Be a Team Player
River rafting is always a team and requires each team members' efforts and support for a successful adventure. Hence, always support other partners and never try to become a hero in testing times. Listen to the instructor and act as a part of the team to ensure everyone's safety.
Do not Wear Slippers
Once you are in the water, you will definitely lose your slippers. Wear either tennis shoes or sandals. Tie them tightly to come back with them.
Keep your Personal First Aid Kit
Having your first aid kit allows you keep your own medicines which are prescribed by the doctor and will save you from an allergy or infection. Aside, you can also help others in any SOS situation.
Don't Carry Valuables
Avoid taking things like DSLR, smartphone, and wallet among others. Because once it is in the water, nobody would be able to bring it back.
Comments