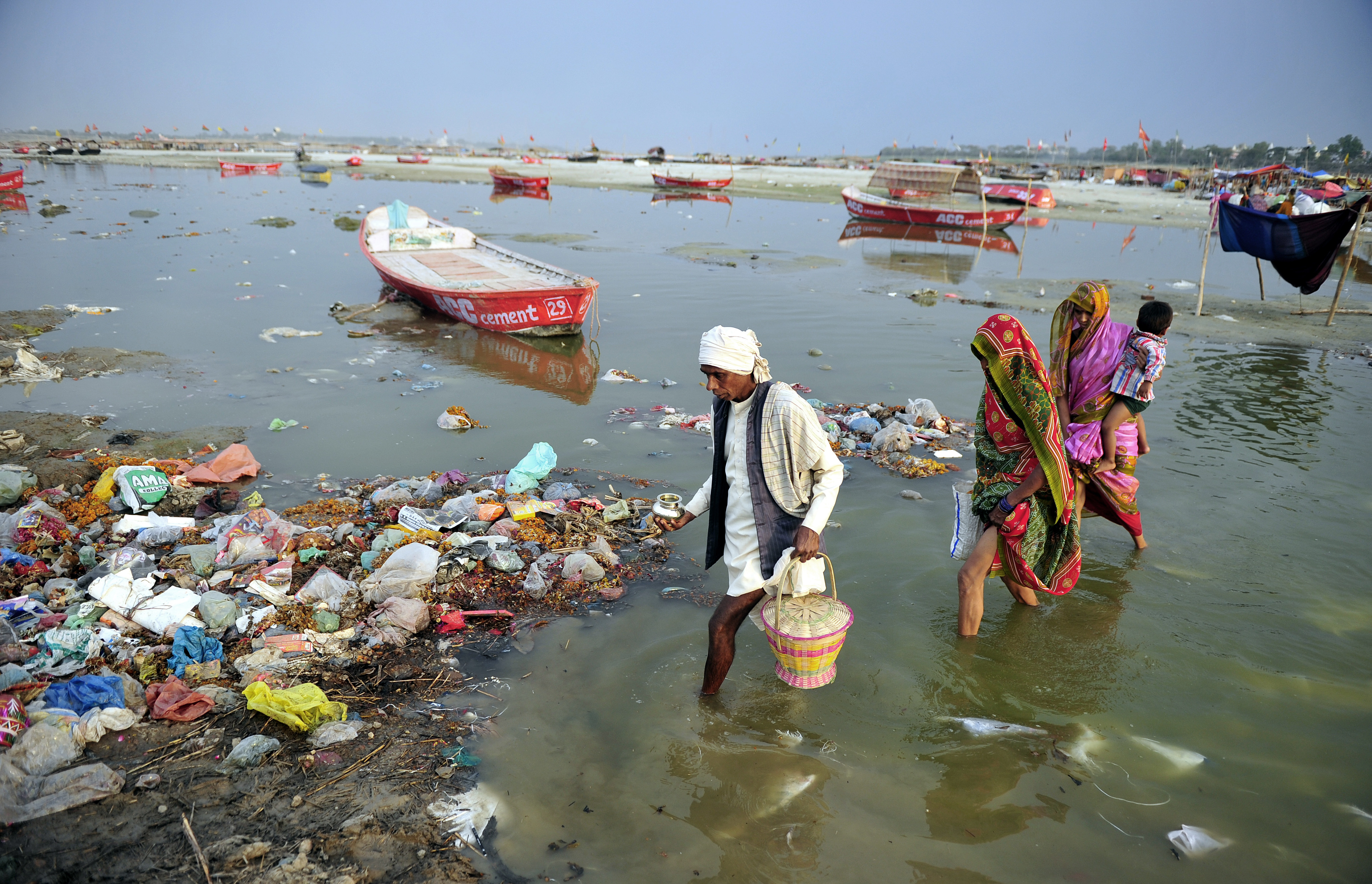 River Ganga, which is considered a holy river and has great importance in Hindu mythology, being polluted is not a new revelation. But now a new RTI has revealed that water of Ganga at Haridwar – a sacred Hindu pilgrimage where devotees dip themselves in the river and pray to absolve their sins and atone for the misdeeds of the past – is not even fit for bathing, forget to drink.
The Central Pollution Control Bureau (CPCB) says that the water of Ganga at Haridwar fails in all parameters. According to official sources, nearly 50,000-1 lakh people bath daily at the 20 ghats of Ganga.
As per CPCB scientists, the water has very high level of coliform bacteria. Environmentalists attribute it to industries, tourism and lack of sewage treatment plants in Haridwar.
Modi government launched 'Namami Gange' program to clean the Ganga and allocated 3,703 crores for the project, out of which 2,958 crores have already been spent. But we do not see any transformation. And 3,000 crores is certainly not a paltry sum.
Since 1986, more than 20,000 crores have been spent on various Ganga cleaning projects. But still water pollution level is worsening.
A colossal wastage of taxpayers money and no result. Endemic corruption, inefficiency, and mismanagement are amongst the significant factors.
Comments