Definitive proof that Ross was the shittiest character on F.R.I.E.N.D.S
We have clear sides on the "We were on a break" conundrum too.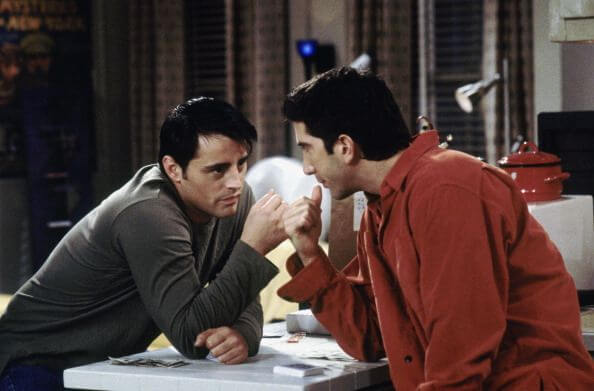 F.R.I.E.N.D.S is an iconic piece of popular culture which is also an eligibility criterion for several humans to initiate friendships and nurture existing relationships. Friends fan are bound to return your "How you doin'" pick-up line by a sly smile. The characters, the plot, the hooks, the quirks – everything about the show is relatable by each one of its fan across the world – no matter how old they are, or how long it has been since they have watched the show. There are a plethora of fan theories revolving around this pop-icon and today, we are here with another one. Our theory is, "Ross is the shittiest character of the show"
Ross fans, out there – hold together your horses. We're going to back our theory with some pretty solid facts that will make you nod your head in meek approval. Even if you don't we are all ears for differing opinions. Here are all the reasons why we believe that F.R.I.E.N.D.S was all about the selfish escapades of Ross.
Season 6. Episode 6. The One on the Last Night. In this episode, Chandler was trying to give Joey money since he was struggling financially but Joey was too proud to take it so Chandler made up a gambling game where Joey always won so Chandler could give him money without him knowing. A perfect example of two great Friends. Then joey, confident with his skills in the game, goes to Ross to play with him and loses it all to Ross. Joey tells Chandler and he goes to Ross and explains the situation and how the game was fake and asks for his money back but Ross wouldn't give it back. That's Ross being a complete piece of shit for you.
Season 9. Episode 6. The One with the Male Nanny. Rachel hires a male nanny, Sandy, who is perfectly qualified and experienced. All of the friends love him including Joey who says that he is 'learning so much' from him. Except of course Ross who is a dick to Sandy the entire episode just because Ross doesn't think being a nanny is a man's job. Ross even went as far as to ask if he was gay in the job interview which I'm pretty sure is a big no-no. Ross eventually ends up firing Sandy purely because he's a man in a female dominated job and because he thinks is too sensitive which is hilarious because the only sensitive one here is Ross and his fragile masculinity.
This is also the episode where Rachel is having the time of her life at a job she loves, but insecure douche canoe Ross has a problem that she's working with another man, and gives Rachel such a hard time about it, she decides she needs a break from their relationship
Season 3. Episode 4. The One With The Metaphorical Tunnel Ross gets upset because his two-year-old son wants to play with a Barbie? He spends the entire episode trying to convince him that G.I. Joe is better.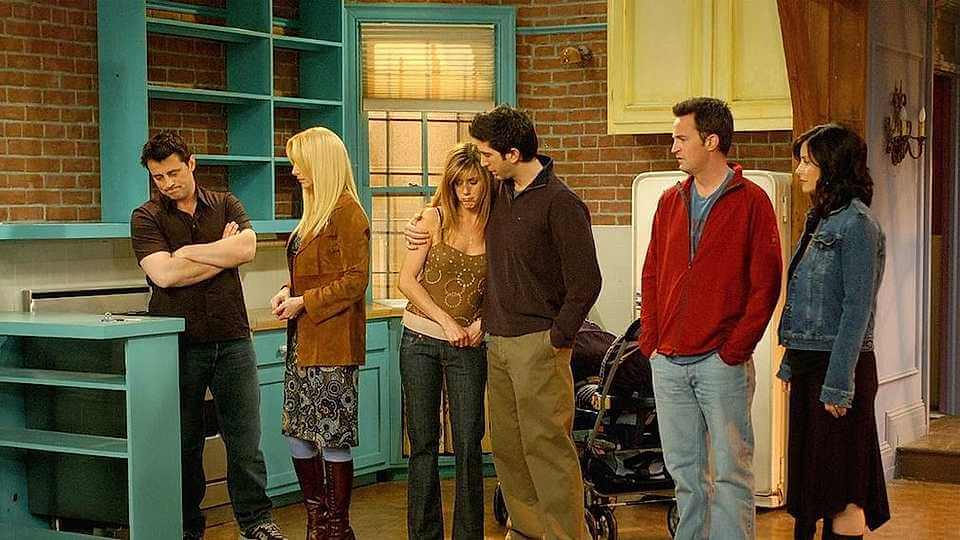 Season 10. Episode 18. The Last One. Rachel gets a dream job in Paris, and fuckboy Ross who had treated Rachel like shit in the past decides to try and win her back at the airport when he should have just let her go to her dream job.
Season 6. Episode 5. The One with Joey's Porsche. Ross and Rachel get trashed in Vegas and then go to the chapel and get married. But Ross doesn't want an annulment because he didn't want to be known as the guy who gets divorced. He is kind of awful.
Season 6. Episode 21. The One Where Ross Meets Elizabeth's Dad. Ross yells at Rachel for dating Elizabeth's dad because it's "weird" for him but had no problem going out with Rachel's sister, Jill, when Rachel had an issue with it.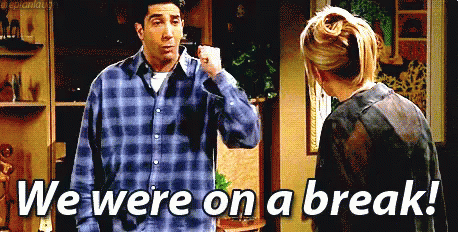 And to solve the "We're on a break" conundrum once and for all, Ross cheated on Rachel and refused to say he was sorry about it because "it was Rachel's fault, she wanted a break"? Ross was just a disgusting dickwad. Here, we just said it. Just to add on to the juggernaut we've just left off, Ross also bullied Monica ruthlessly as a child and well, into adulthood.
Anything else to add on, or have a different opinion to share? Drop a comment.
The credits for this post goes to this post on Tumblr: http://royalturkeyz.tumblr.com/post/178281130481/sapphic-pink-kryptonite-mysharona1987
Comments