RIP Vinod Khanna : Summing up the dashing superstar's life journey
It is said that a picture says a thousand words. Vinod Khanna – a sly charmer, a handsome superstar or a larger than life rebel – you are left wondering which of these roles he played the best. Here is trying to sum up the "AMAR" phenomenon through 10 most impactful pictures from his eventful journey,
The late actor started his journey in the movie industry with Mann Ka Meet in 1968.
Vinod Khanna's formative years in the film industry were spent portraying negative roles. He played a glowering dacoit in a number of films.
Noted lyricist and director Gulzar broke the daaku mould for Khanna and led him to juxtapose his no-nonsense demeanor with emotional vulnerability. His performance in songless Achanak (1973) cemented his position in the industry as a stellar performer.
In 1976, he starred in the Hitchcokian Shaque – a nail-biting suspense thriller which is regarded as a cult classic by film aficionados.
The masses recognize him the best from his roles in movies such as Amar Akbar Anthony (1977) and Muqaddar Ka Siqander (1978)
In 1982, Khanna earned the distinction of being the first Bollywood star to quit films at the peak of his career. His search for spirituality took him to Osho.
Five years later, he made a scintillating comeback with blockbuster hits like Insaaf (1987) and Dayawaan (1988)
In 1990s, he surprised his fans once again by deciding to venture into politics. Used to living life on his own terms, he joined Bharatiya Janata Party – then, a relatively less influential, opposition political party. He contested and won elections to Lok Sabha from Gurdaspur, Punjab in 1998.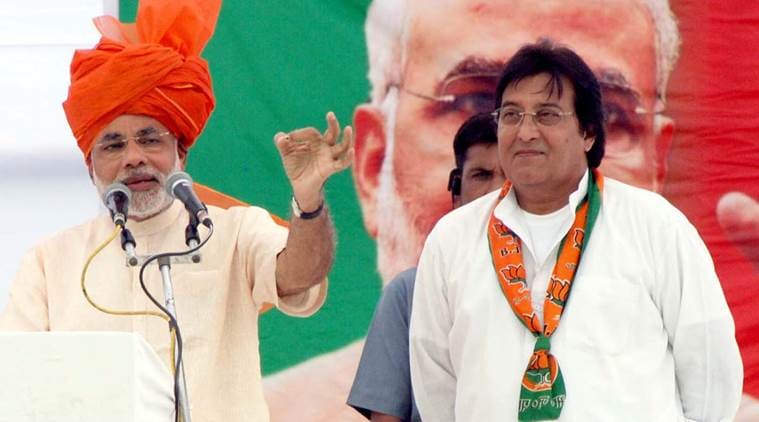 Dilwale (2015) was the last film where we saw him in his inimitable poise and heart-warming screen presence.
Just a few days back, a picture of insipid looking Vinod Khanna did the rounds on social media. The picture saw fans worrying about the veteran actor's health and wished a speedy recovery for him.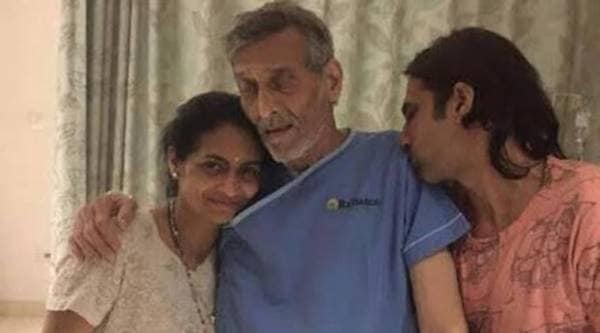 The actor breathed his last today at HN Reliance Foundation Hospital in Mumbai. He was 70 years old. We will remember him as an unconventional superstar, an able administrator and a spectacular human being who lived his life on his own terms.
Comments