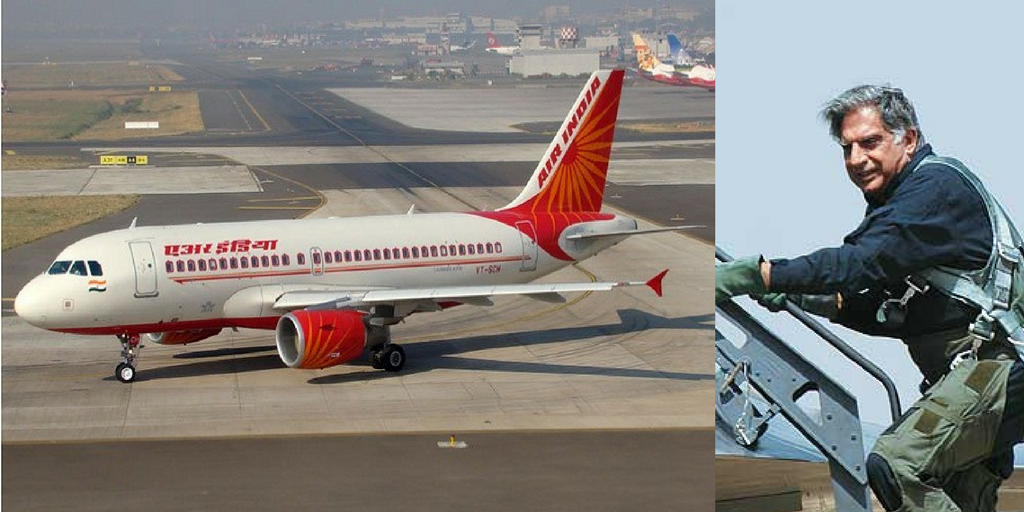 In an interesting turn of corporate history in India, Tata is interested in acquiring Air India, in partnership with Singapore Airlines, as per a report in Economic Times.
Air India was originally owned by Tata before it was nationalized by Jawaharlal Nehru in 1953.
Tata group chairman has shown interest in buying 51% stakes in Air India.
Air India has a mounting debt of more than 50,000 crores and recently Finance Minister Arun Jaitley said the government will look forward to all the options. Tata group is keen to buy the airline with a special condition; if the government is ready to write off a major chunk of debt from Air India's books.
In 2013, Ratan Tata showed interest in acquiring Air India when its privatization happens. Tata owns Air Asia India, in partnership with Malaysia's Air Asia, and Vistara with Singapore Airlines.
Tata Airlines was launched in 1932 by JRD Tata. In 1948, it was named Air India International, as a joint venture between government and the private sector. In 1953, it was completely nationalized. And now the airline is a quintessential white elephant and an enterprise reeling under huge loss.
Comments