Rajnath Singh unveils his liberal self in Mizoram, says no central curbs on food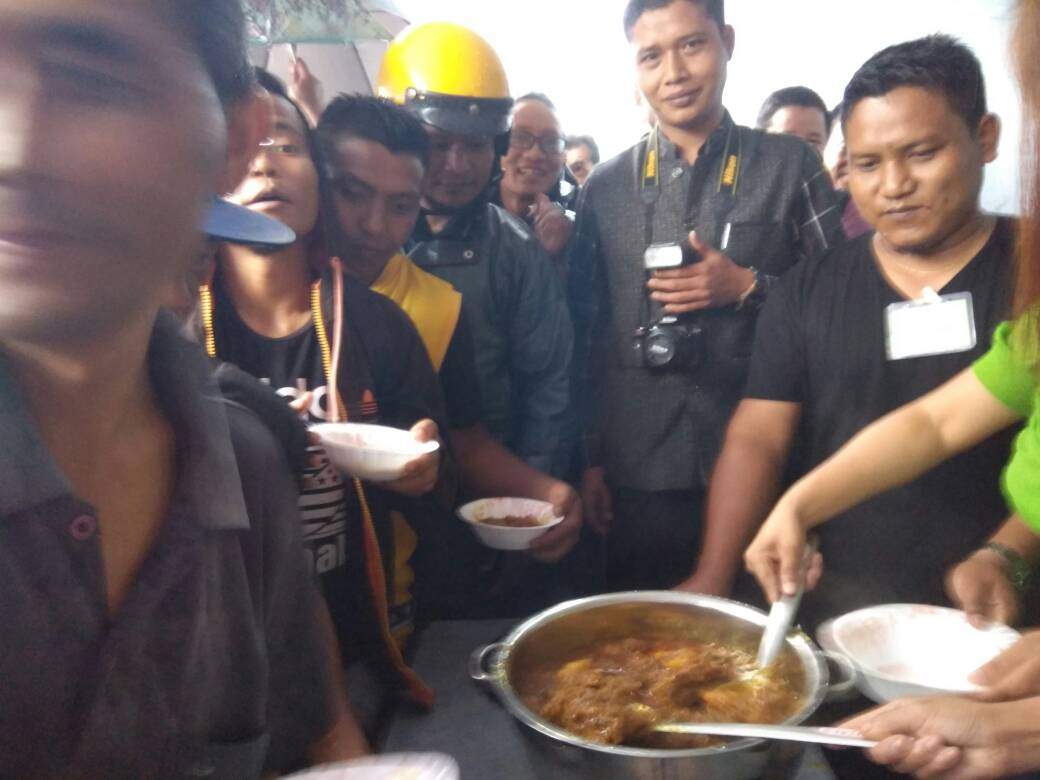 Home Minister Rajnath Singh is in Mizoram these days. What was least surprising in his speech was the characteristic dualism and hypocrisy of the BJP, the party which is raking up politics over cow and beef in the Indian mainland,is  maintaining deafening silence on the spate of lynchings by the cow vigilantes known as Gou Rakshaks, and is attempting to polarise Hindus and fuel the communal cauldron on the issue of beef.
Rajnath Singh said in Mizoram that people are free to eat what they like, and the government would neither interfere in it nor impose any restrictions.
In Mizoram beef is a staple part of diet and traditional Mizo cuisine is said to be incomplete without beef. So BJP knows that it risks massive protests and will upset its electoral calculus if it plays the North Indian beef card in Mizoram.
In Aizwal, the capital of Mizoram, lot of people participated in a " beef ban bashing banquet " which was organised by a local organisation.
In Meghalaya, two senior BJP leaders and 5000 workers left the BJP to protests against the central government's policy on beef.
Amidst this, BJP was compelled to announce few months back that there won't be a beef ban in Mizoram, Meghalaya and Nagaland.
All the 3 states have legislative assembly elections next year and memes are doing rounds on the internet that cow is mother and sacred for BJP only in the mainland, but not in the North East.
Comments