Updated on February 11th, 2018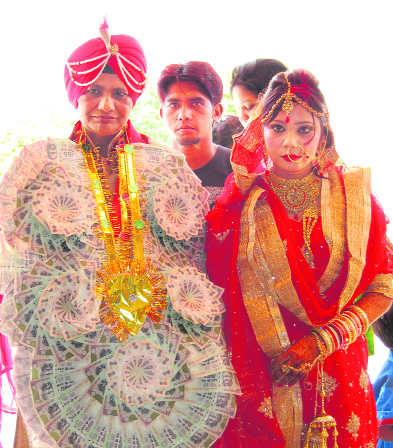 Taboo revolving around the LGBTQ community is still an obnoxious reality the Indian society is coming to terms with. But change is seeping through the deep rooted bigoted mindsets that have demonized unconventional sexual orientation.
In Jalandhar, Punjab, a 30 year old female sub inspector of Punjab Police tied knot with her female companion. The couple got married at Janata Mandir at Pucca Baugh as per Hindu rituals. Manjit Kaur, the cop donned a red turban and led a baraat procession to the wedding venue. The wedding was supported by families and friends of both the women.
Comments