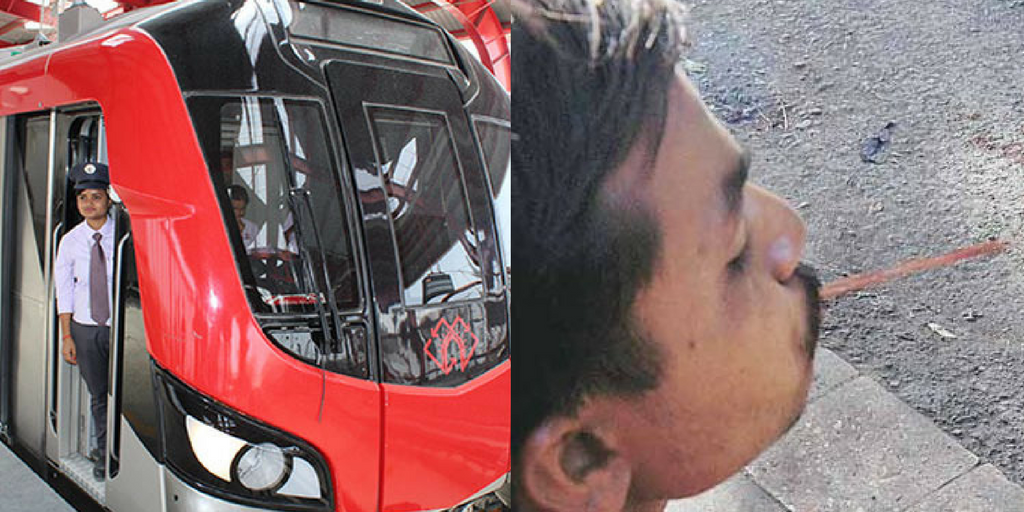 Uttar Pradesh is famous for gutkha, khaini, paan and what not. After this addictive stuff gets mixed with saliva in the mouth, it becomes an adamant red color solution which people spit here and there and paint the city red. With Metro already running in the city of Nawabs, Metro passengers were caught surprised when they were asked during the security check to do away with paan masala, cigarettes or any other kind of tobacco products.
"The passengers, who are in the habit of carrying tobacco products, are not ready to give up and try to smuggle it pan masala and other products in their pockets, socks and belts," a report published in Indian Express quoted a security person stationed at the Charbagh Metro Station.
LMRC MD informed that "during frisking while entering Metro premises, Metro officials were able to collect approximately 20 kg tobacco and other related items like pan, pan masala, cigarette etc. from commuters."
People suffering from this ugly habit never think for second before spitting the filth anywhere, anytime. Walls, pillars, coaches of Indian Railways and other public properties, it is never tough to find a scene painted with the red color of gutkha.
Comments