No more of "Racist Park" and "Deformed Toilet" – China to eradicate poor English
Authorities in China have decided to crack down on poor English translations to get rid of absurd signboards such as "Pee Park" and "deformed toilet". Over the years, the country has conducted various campaigns to weed out poor grammar and misuse of English vocabulary. This week took a special aim at eradicating erroneous translations that are hampering country's image. This awkward art of translating Chinese to English and often coming up with completely distorted meanings has given birth to a new language, it seems. It is, mockingly called "Chinglish".
The new standard as adopted by the Chinese authorities will be implemented from December 1. It aims to eradicate "Chinglish" from all public signages. As per a Chinese national daily, People's Daily, English translations should prioritize correct grammar and a proper register while rare expressions and vocabulary words should be avoided. It also said that English should not be overused in public sectors.
Direct translations have cracked up English speakers with instances like "Racist Park" for the China Ethnic Culture Park in Beijing. The pee in "Pee Park" should have been fee denoting a paid parking spot. Some translations took an offensive turn as well – a toilet for disabled people became "deformed toilet". A notice board which was placed outside a Beijing mall to advise visitors to be careful instead became an object of ridicule. It read, " To take notice of safe the slippery are very crafty."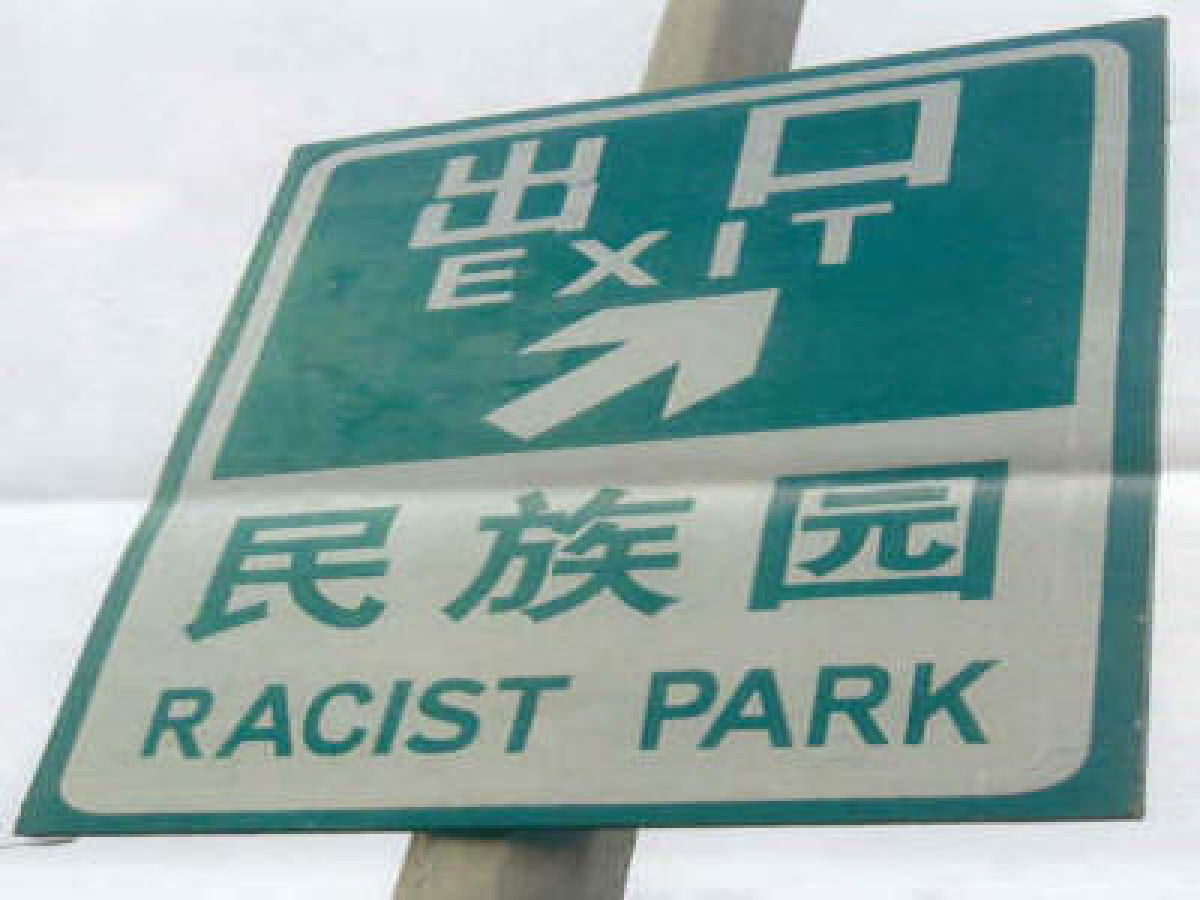 This crackdown, though will help the country to sanitize its sign-boards, it will be a disappointment for the English speaking tourists who had a good laugh over these preposterous signs. One such board at the Wall Of China read, " Do not forget the fire is heartless".
The Chinese authorities ordered a clean-up drive in 2008 as well when the country hosted Olympic Games.
Comments