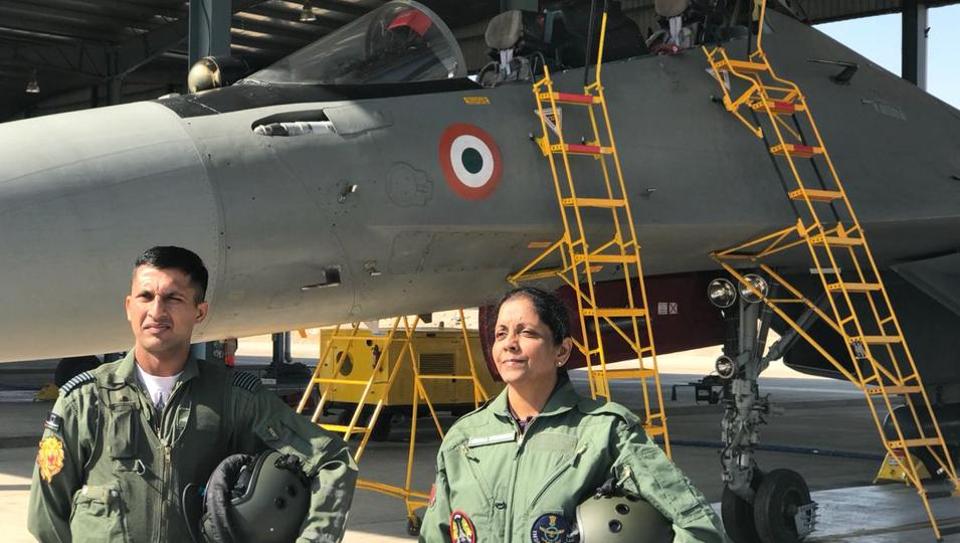 Nirmala Sitharaman has become the country's first woman defense minister to sit in the rear seat behind the pilot.
Smt @nsitharaman takes off on the Su-30 MKI #RakshaMantrifliesSukhoi pic.twitter.com/xC51hjeCSa

— Raksha Mantri (@DefenceMinIndia) January 17, 2018
During 3o minutes sortie in IAF's frontline combat jet Sukhoi 30 MKI from the air base in Jodhpur, she was wearing the pilot's G-suit. Sukoi-30 MKI is equipped with nuclear capabilities which can penetrate deep into the enemy's territory.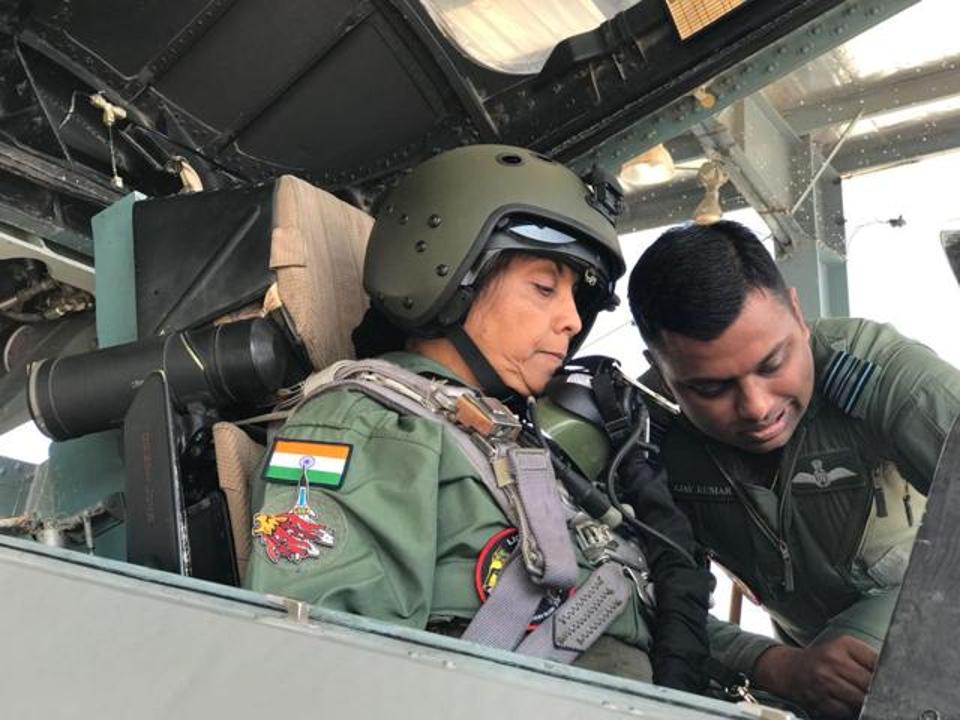 She has become the first woman defense minister to do a sortie in a fighter plane.
After completion of the sortie, Smt @nsitharaman getting off the formidable Sukhoi-30 MKI fighterjet #RakshaMantrifliesSukhoi pic.twitter.com/MGAA7AyTQb

— Raksha Mantri (@DefenceMinIndia) January 17, 2018
Comments